PORTSMOUTH NH FITNESS: LizFit!
Do you know Liz Forkel or Portsmouth NH group fitness business, LizFit?? If not, you need to. Liz is a fitness superstar who teaches group exercise classes on the seacoast! LizFit holds classes at Spinnaker Point Recreation Center in Portsmouth. We definitely recommend them. Here's why!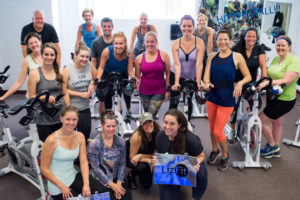 Personally I take classes at LizFit and can give nothing but ecstatic praise. Liz brings a wild, theatrical energy to every class she teaches. As a result always provides entertaining yet challenging workouts. Not only that, but LizFit workouts are encouraged for all ages and for all fitness levels. LizFit's mission is to provide the seacoast community with affordable top-notch workouts with a significant emphasis on FUN!
A win, win, win? We think so.
Liz started out in the fitness industry over 25 years ago. She certainly has experience working at a variety of gyms. For instance, Liz worked at the original Planet Fitness in Dover! While there, Liz's role was Director of Group Fitness. Her experiences encouraged her to launch her own business in 2004. Liz is beyond thrilled with the community that's made it possible.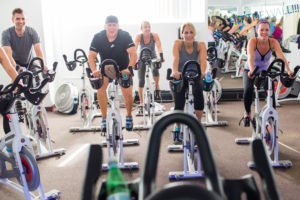 LizFit offers a variety of classes every week including indoor spin classes, outdoor bootcamp, kickboxing, yoga, HIIT workouts and more! All of these classes are made possible by Liz's incredible team of instructors; a team she's built as a result of the success of so many wonderful classes. All classes are held outdoors or at Spinnaker Point Gym and Health Club; Liz is grateful to Spinnaker for their wonderful partnership.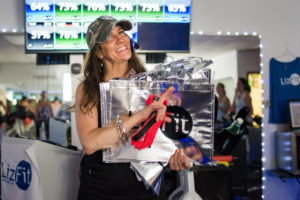 Liz loves living in Portsmouth and enjoys reading, hiking in the White Mountains and spending time with her husband, Chris. Liz is a warm, friendly, and encouraging person who is such an asset to the seacoast. She is extremely generous and certainly loves giving back to the community. Stay tuned for LizFit's local charitable "Spinning Generosity" event that takes place during the holiday season!
To sum things up, LizFit is a wonderful fitness destination and we highly encourage you visit! Plus, your first class is always free!
xx
Maggie
*Photos by Kate & Keith Photography.