PORTSMOUTH NH SPIN STUDIO: CycleFierce!
Let's begin with a live introduction to our very first class at CycleFierce!
I arrive at a bustling Portsmouth, NH spin studio in the Portsmouth Green Plaza. I'm immediately welcomed with a big smile and a warm hug by co-owner Jen. Smiles and laughter fill the 32-seat studio. Excitement is in the air. Tonight we're celebrating milestone rides of three inspiring cyclists.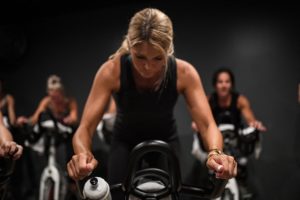 First of all, we rock out to pop tunes. Then sweat like maniacs and push ourselves to the wall. Next, we incorporate in some arm work during class! Finally it's time for the "Fierce Song". To finish class, the dim, candle-lit studio goes completely dark for a few minutes without instruction. We can't see anyone around us. We can choose to spin fast, or to take it slow, ride to our own beat—getting lost in the song. "Meditation in motion" is exactly what it feels like. This moment definitely feels therapeutic.
After Jen's "Monday Night Magic" ride, I feel exhausted. What an incredible workout! At the same time, I also feel surprisingly more energized because of the special vibe of this supportive community.
The story about a boutique cycling studio…
In 2015 Jen Sebeny and Kat Moulton meet at a local gym and become training partners. With a shared passion for boutique fitness and cycling, the seeds of a great business partnership were being planted. In Washington D.C. Jen maintains a deep connection to her indoor cycling studio as both a rider and teacher. She knows what it feels like to be part of such a special community. When she learns a similar cycling studio doesn't exist on the Seacoast (her new home), Jen certainly begins to dream…
Kat is a long-time local who has a passion for outdoor cycling. In addition to cycling, Kat competes in triathlons, road, and adventure races. Their combined level of excitement for different styles of cycling allow the best of both to come together under one roof. A Portsmouth NH spin studio begins…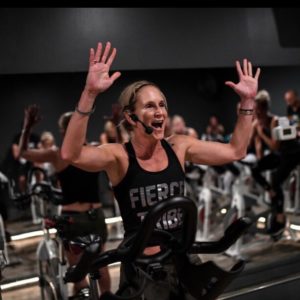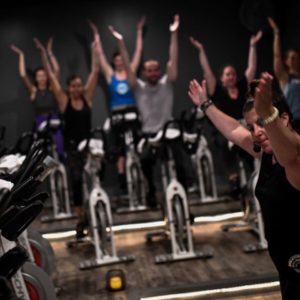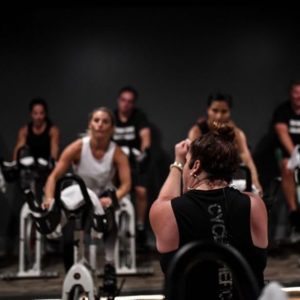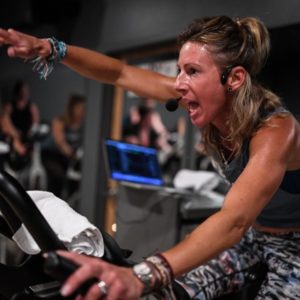 CycleFierce is a place where intimidation or attitude do not exist. A place where friendships and connections are always forming. This Portsmouth NH spin studio welcomes all levels of riders to each class—from avid cyclists to beginners! With over 12 different instructors and a variety of classes on the schedule every day, CycleFierce's goal is to offer an unparalleled experience for each rider.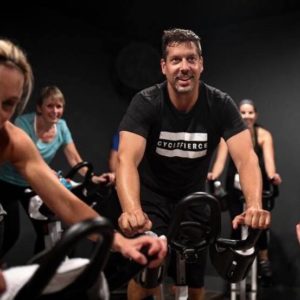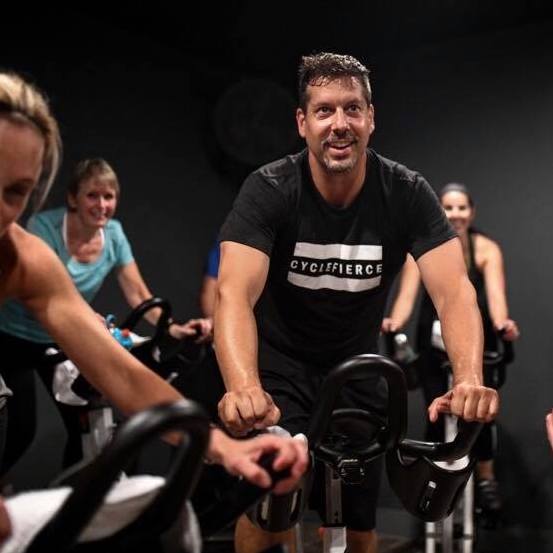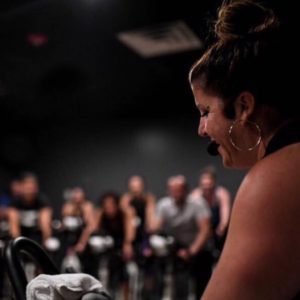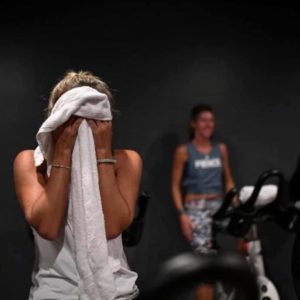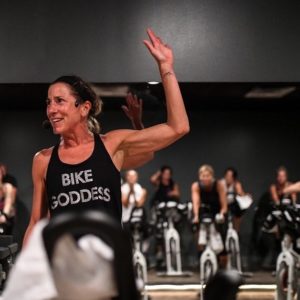 Located in the Portsmouth Green Plaza, this beautiful 1,300 square foot studio is equipped with a shower, cubbies, and filtered water. On top of this, CycleFierce also offers a line of custom athletic wear!
CycleFierce is committed to the seacoast community. The studio offers a variety of fundraising and charity rides, private and special events, and collaborations with other small businesses. They do this because they love to spread the local love. CycleFierce is in the business of changing lives. These events are just a few examples of the ways in which they are constantly making this priority a reality.
Thank you Kat and Jen for offering a cycling sanctuary here on the seacoast. I feel inspired by your hard work, passion, energy, and the ways in which you better our community.
xx
Maggie