AMY DUTTON HOME'S STUNNING NEW CONSTRUCTION IN PORTSMOUTH, NEW HAMPSHIRE!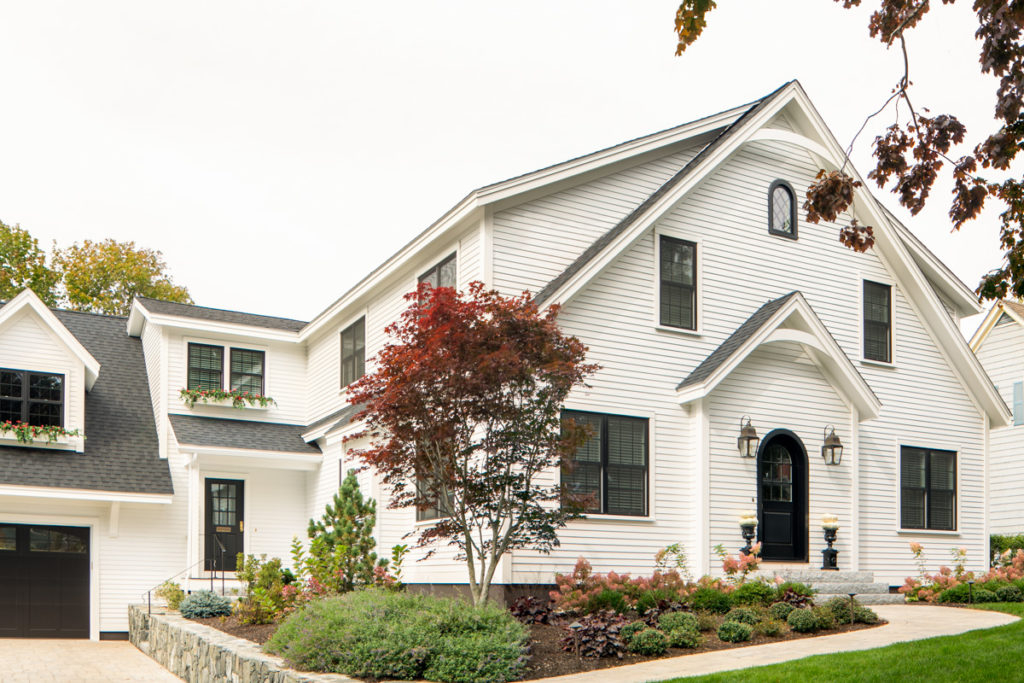 At the start of this new home construction project in Portsmouth, Amy Dutton of Amy Dutton Home and her clients were faced with some challenges. After working with the city to meet coding and town ordinance requirements, they were able to hit the ground running on a stunning home that was custom designed and built from the ground up…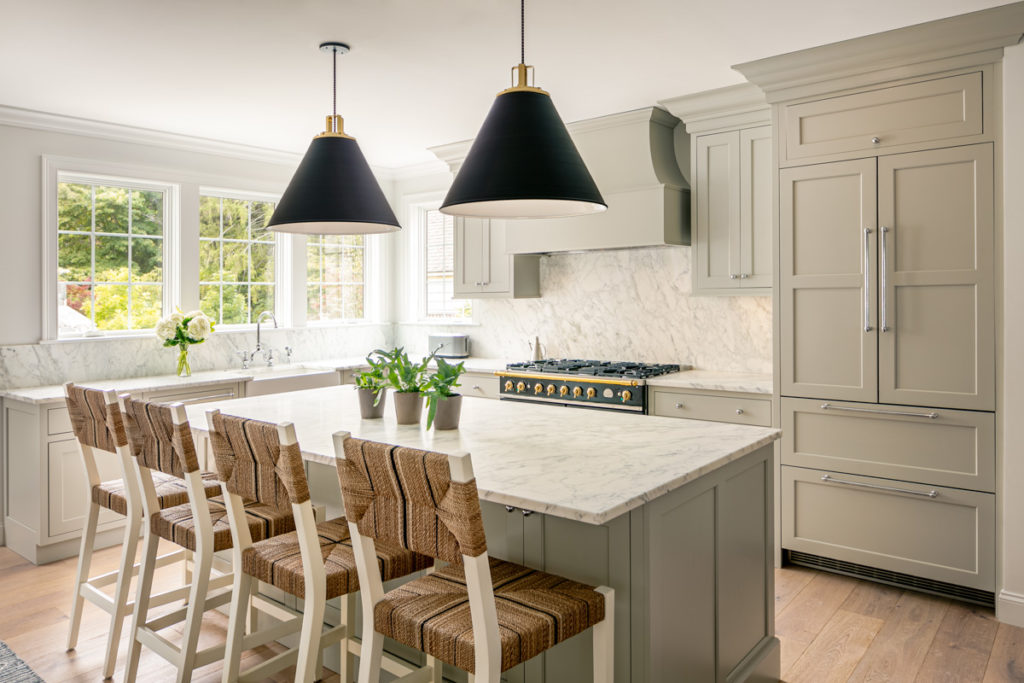 After saying goodbye to the original structure, building a new foundation, and seeing the final design, Amy and her clients agreed that having a dream home come to life is well worth the effort… We couldn't agree more.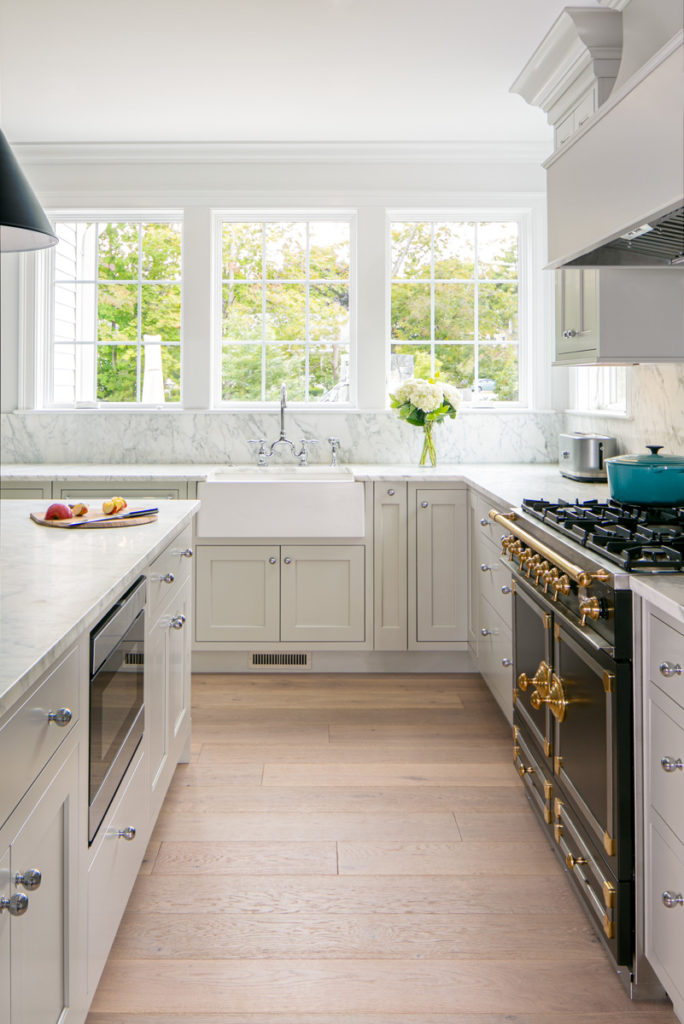 This neighborhood home features black windows on the exterior and white on the interior, an open floor concept, four bedrooms, 3.5 bathrooms, a butler's pantry, bar, mudroom, and a four-car garage.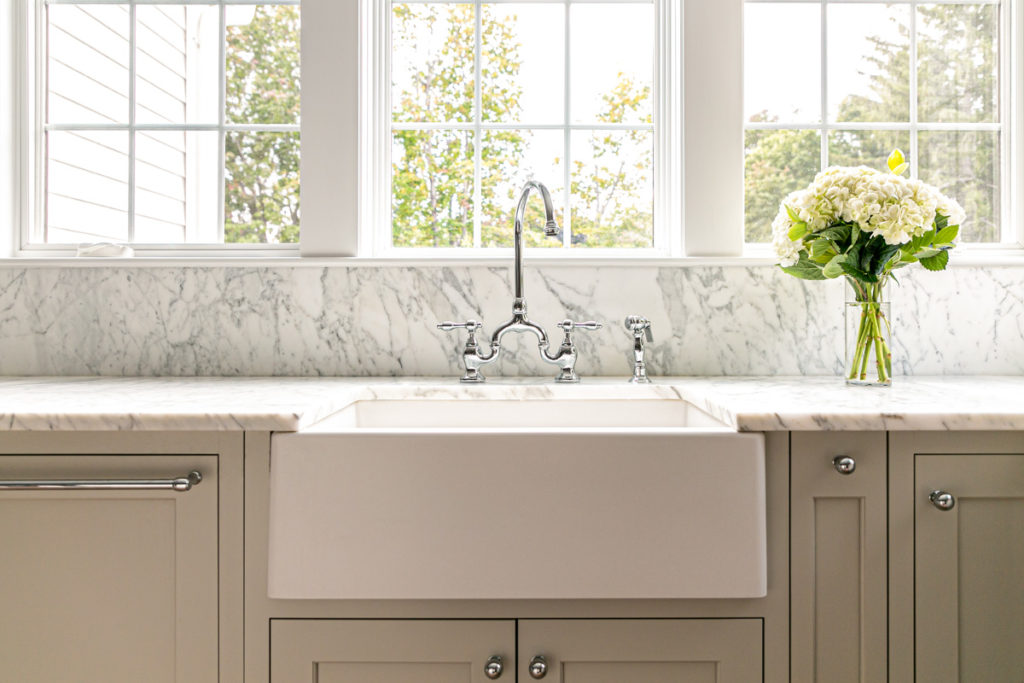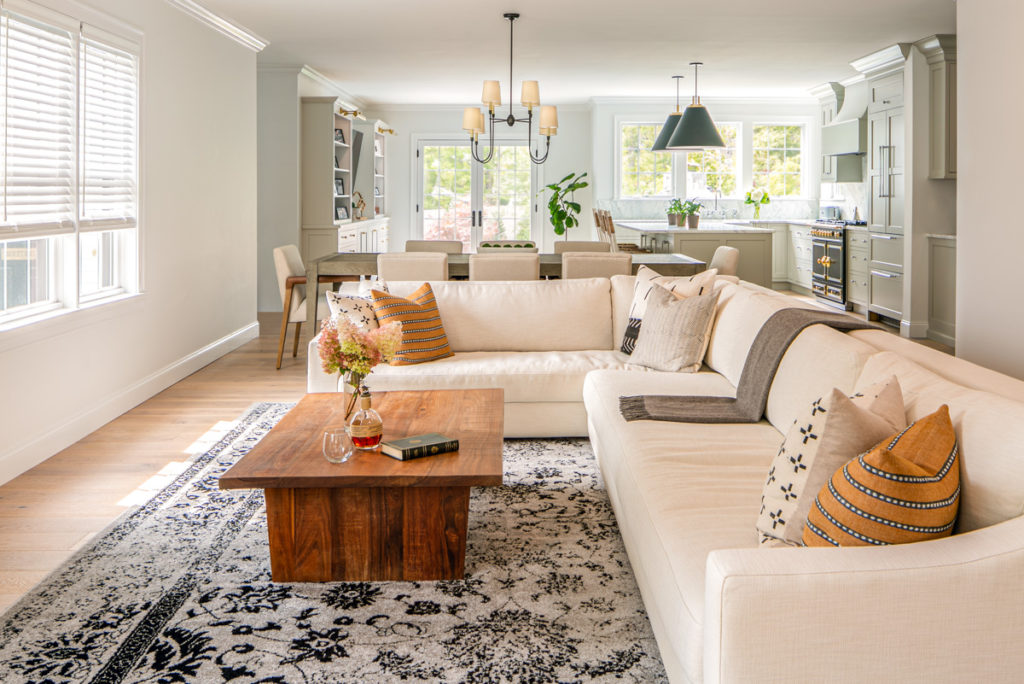 When the homeowners moved in, the basement and space over the garage were not yet finished, but those spaces are now being transformed into a playroom, gym, and home office—the trifecta of living well during this season of life!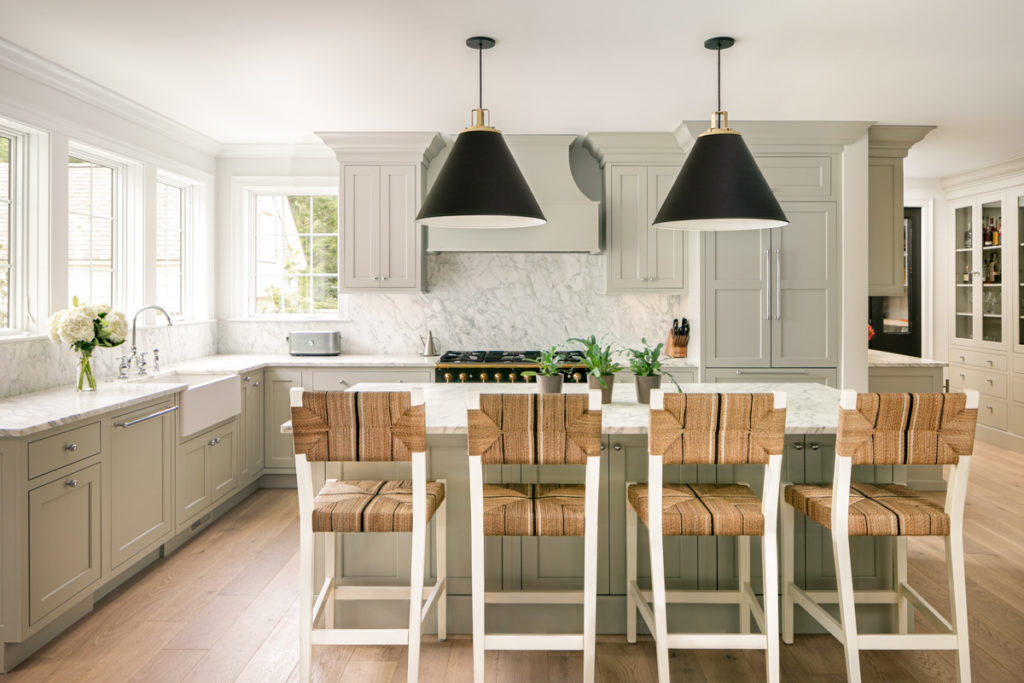 The overall design aesthetic, selected in collaboration by Amy and her clients, is a careful blend of natural, reclaimed, and engineered materials. The color palette ranges from whites and grays, to blues and blacks, throughout the home. The mudroom floor pictured below is made of 12 x 24 porcelain slate tiles.
Each of the bathrooms in this home have an element of Carrera marble that can be found in either the countertop, wall tile, or mosaic floor. Porcelain penny rounds were used in the bathroom floors as a juxtaposition of textured wallpaper.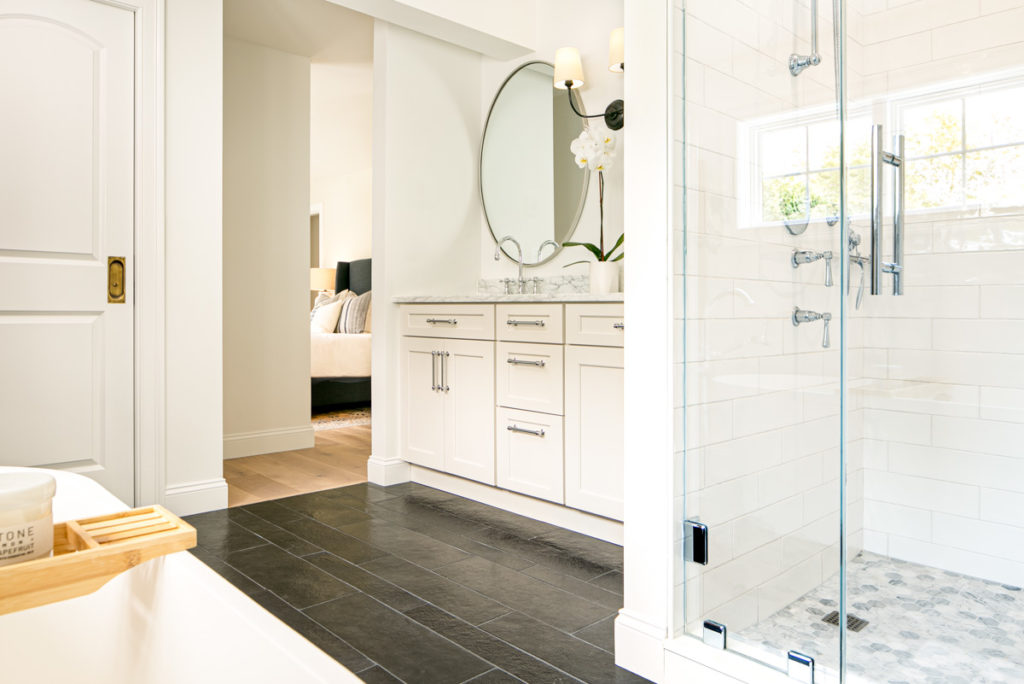 In addition to designing both the interiors and exteriors of this home, Amy Dutton also led the landscaping. This home sits on a sloped hill, which means they needed to mitigate water runoff. The driveway is retained by a stone wall and has porous pavers as a surface, with a rain garden on the other side, where the water runs through. In the backyard, there are beautiful gardens around the perimeter boasting beautiful hydrangea, birch trees, and perennials. Surrounding the raised patio are small evergreen plants and an outdoor fireplace.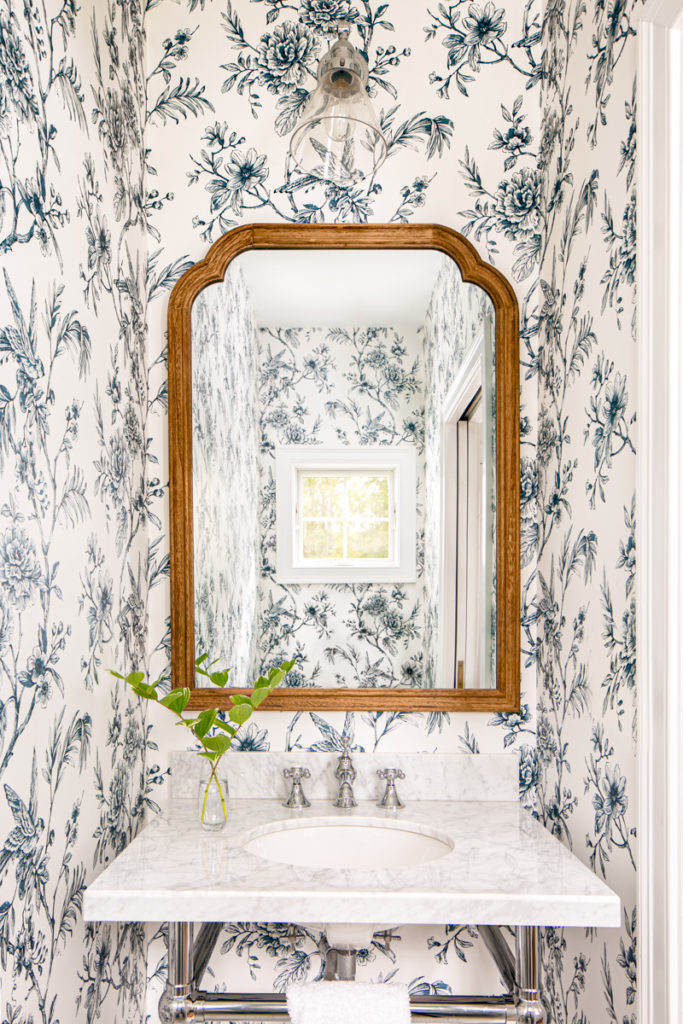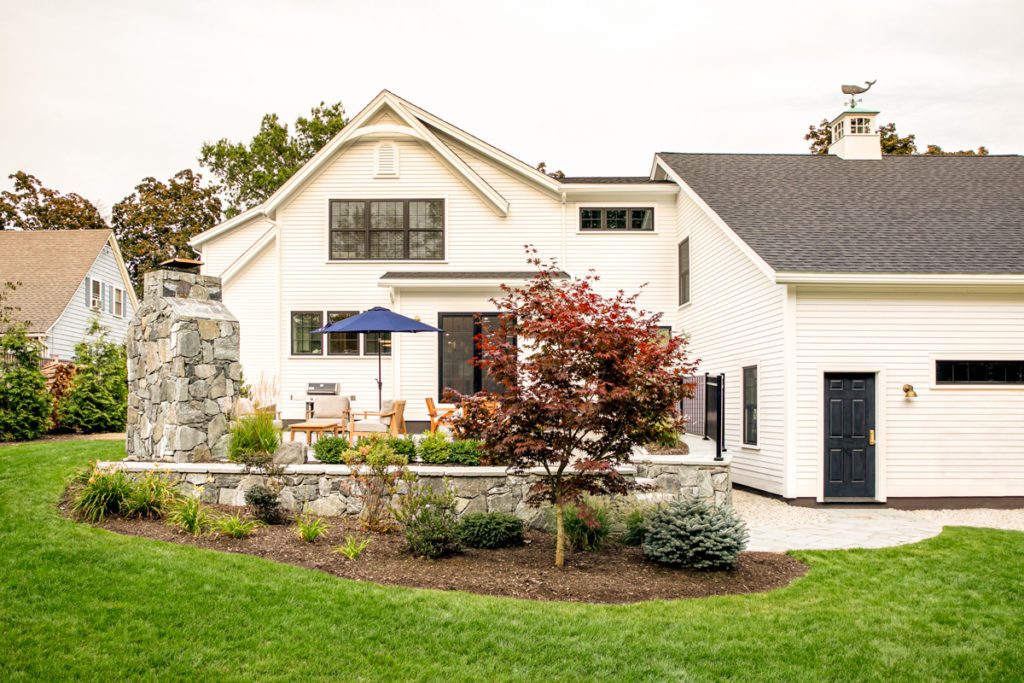 Ahh… Sweet summertime bliss…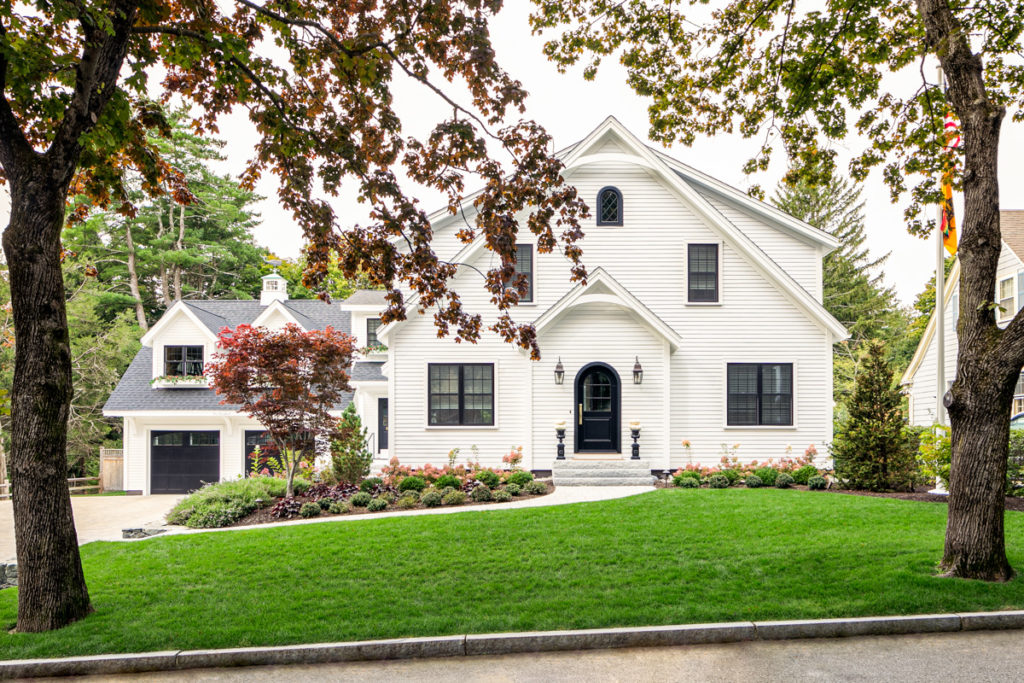 From the exteriors to interiors, this unique home boasts stunning features and details for modern, functional living. Once again, Amy, we are absolutely blown away…
Photos by Myriam Babin Photography.
IF YOU LIKED THIS POST, YOU MIGHT ALSO FANCY…