York Ocean Cottage with Amy Dutton Home!
York, Maine.
Sunny and 75.
A soft breeze coasts through the air as you sip sparkling beverages on the patio that overlooks the waves crashing along the rocky coast.
Sounds dreamy, doesn't it?
This is the backdrop that Amy Dutton was presented with when she embarked on a York, Maine cottage renovation this past winter.
As you can tell from these beautiful photos (Thanks to John Benford!), Amy has created yet another masterpiece that showcases her incredible talents in architecture, interior design, and landscape design.
Many practical and thoughtful upgrades later, this Maine home has become a coastal New England year-round getaway.
The most notable upgrades that tickled our fancy are highlighted below:
-The kitchen sink with direct views of the ocean. Who *wouldn't* want to do the dishes here??
-A corner cabinet in the house bar that lowers bottles with the push of a button! Hello #smarthouse.
-The living room features a mirror that flips around to the TV, which sits within a stone façade above a wood-burning fireplace.
-The island incorporates the sink, dishwasher, microwave and freezer drawers, AND it comfortably seats 8!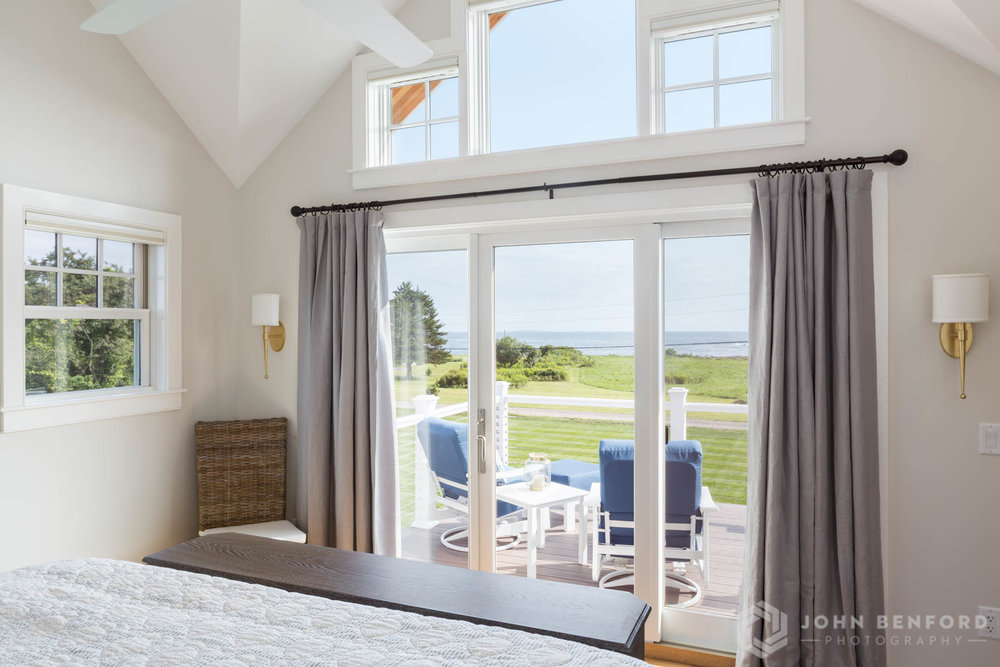 CREDITS
Builders: Greenier Builders (Kittery, Maine).
Landscaping: Hales Landscaping (York, Maine).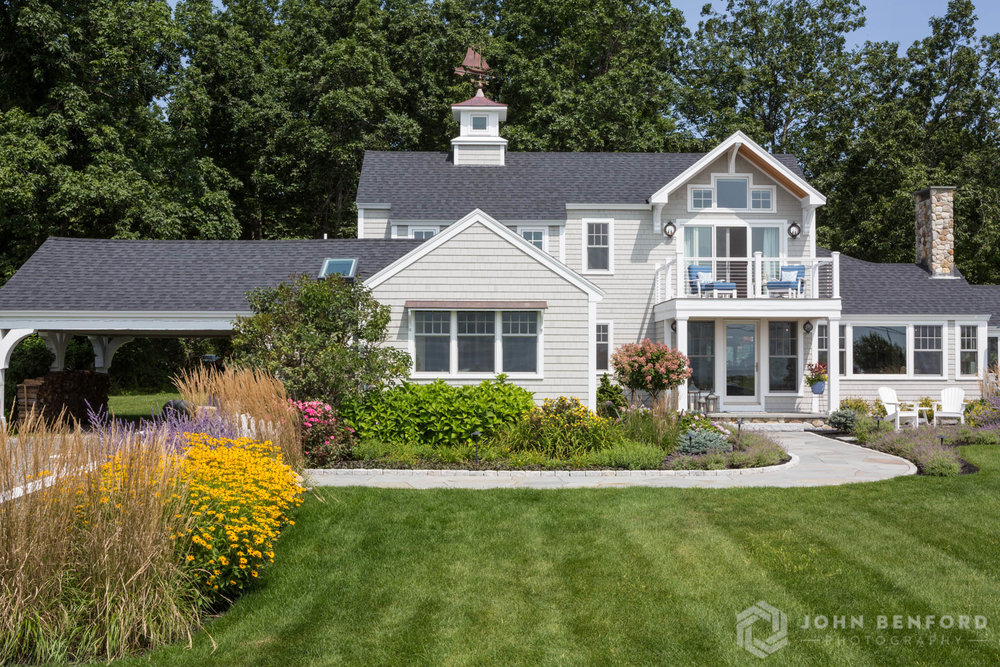 Congratulations on another stunning project, Amy; we are in awe of your work!