WHAT TO DO IN DOVER, NEW HAMPSHIRE!
From award-winning restaurants and charming boutiques, to craft breweries, spas, interior design services, bakeries, and more, Dover, New Hampshire offers so much to locals and visitors alike. Rooted in history (Hiii historic mill buildings!), yet bursting with modern flair, Dover is a beautiful New Hampshire city that adds unique flavor to the Seacoast landscape.
Let's meet some amazing local business in Dover, shall we?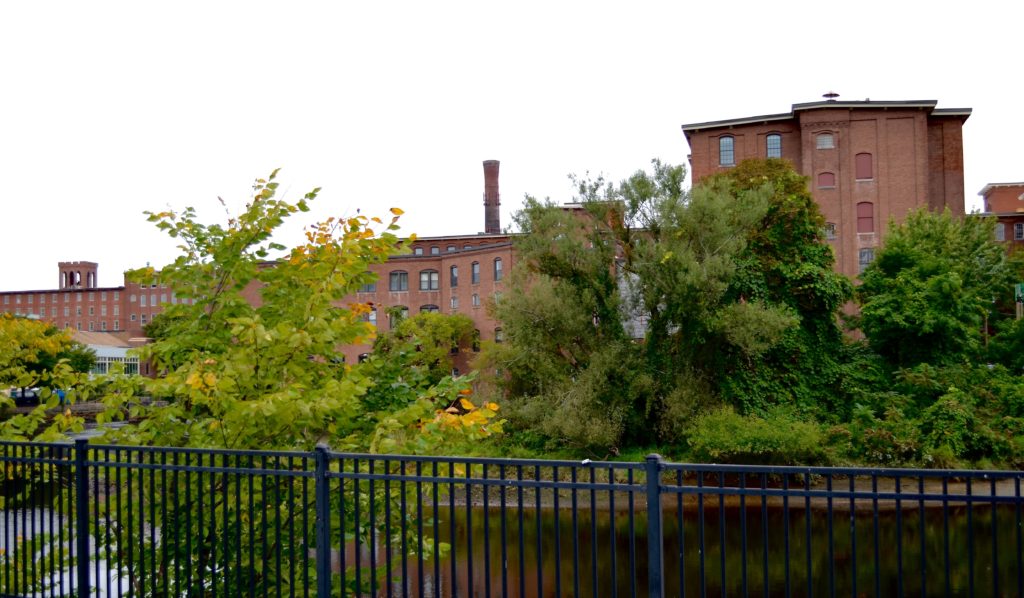 WHAT TO DO, SEE, AND EXPLORE IN DOVER, NEW HAMPSHIRE!
POPZUP POPCORN
Popzup Popcorn is the safe, new way to popcorn—purely and simply! With variety of flavorful popcorn seasonings, pre-popped bags for on-the-go snacking, and a signature eco-friendly microwave popper, Popzup has a lot to offer popcorn enthusiasts! The Popzup Popcorn Factory is a family owned and operated business where Julie and Marty insist on complete transparency as they pop small batches of popcorn by hand with better-for-you ingredients.
Popzup's custom Popzup Popper is microwave popcorn without chemicals, plastic, or silicone. One Popzup Popper pops 12 large boxes of hot, fresh, and delicious popcorn without chemicals or plastic creating a fresh and healthy new way to enjoy a classic snack!
Order online, or visit the Popcorn Factory in person!
THE SASSY BISCUIT CO.
Nestled in the heart of downtown is Dover's newest bruncherie—The Sassy Biscuit Co.! The Sassy Biscuit Co. likes to keep things local, and focuses on sourcing wholesome ingredients from regional purveyors. Inspired by the magnificence of good, old-fashioned biscuits, Sassy Biscuit's dishes offer a simple twist of innovation and a bit of elevation. Biscuits are at the heart of the bruncherie's culinary inspiration, and they've added a pinch of sass. Scratch-made using custom recipes, biscuits are featured in many dishes on the menu—Pressed Shortcakes (waffle pressed biscuits), Griddled Cakes (biscuit pancakes and french toast), and Spooned Cakes (dropped biscuits)!
HOME
Comfortably situated at beautiful Point Place in Dover, New Hampshire, HOME is a full-service boutique interior design firm and retail shop that serves the entire Seacoast region.
HOME has everything we need when choosing the right materials for design projects—from upholstery fabrics and finish samples, to rugs, paint chips, shades, wallpapers, drapery, and much much more! Meet Owner and Lead Designer Christina Van Blake and Designer Jessica Wuelper here, to learn more about design service offerings!
Step into HOME's retail boutique, and be welcomed to an inviting space that is built for guests to experience a variety of choices, while feeling supported by in-house design experts.​
FLAWLESS FACES LASH & SKIN STUDIO
Located in the heart of downtown Dover, Flawless Faces Lash & Skin Studio brings a taste of that Cali vibe we all crave, while maintaining a comfortable and casual scene that complements its Seacoast setting. Owner, licensed esthetician and master lash artist Ashley Dellapiana, is consistently working hard to remain at the forefront of industry trends and techniques to ensure she's always providing clients with high-end quality services. When she's not with clients, she can often be found attending a master class in person or online from the comfort of her cozy studio. FUN FACT: Are you a fan of KUWTK or Pretty Little Liars? Ashley took a master class with Kelley Baker of Kelley Baker Brows, who is the brow artist for Kim Kardashian West, Kourtney Kardashian, Lucy Hale and Shay Mitchell.
Learn more about Flawless Faces! | Check out Flawless Face's array of services! | Click here to book your appointment online!
EARTH'S HARVEST KITCHEN & JUICERY
At Earth's Harvest Kitchen & Juicery, the mission is to provide a local food establishment that focuses on wholesome, hearty, and healthy food. Located in a spacious plaza outside of downtown, this Dover restaurant is passionate about supporting our community by sourcing ingredients locally and responsibly, while making everything from scratch—a healthy and delicious environment for all!
Browse the menu for some serious foodie inspiration!
AUSPICIOUS BREW
Say hello to New Hampshire's first kombucha brewery—Auspicious Brew! This Dover-based business crafts tasty, healthy beverages that are rooted in nature, and stewarded by herbalists. Auspicious Brew was started by Bri and Helen—trained herbalists, seasoned gardeners, brewers, and service industry veterans with over 25 years of experience between them. Enjoy the flavorful, refreshing taste of Auspicious Brew on-the-go, and stay tuned for a brewery opening date when we can visit in-person!
Curious about kombucha or Auspicious Brew's products? Learn more here!
BENDING BODHI YOGA
Bending Bodhi Yoga is a beautiful yoga studio offering classes in Vinyasa Flow, Ashtanga, Yin, and Restorative Yoga at its downtown Dover studio. As well as consistently offering workshops and a beginners series, Bending Bodhi Yoga continually offers fun and empowering ways for students to deepen connections to their ever-evolving practices.
At Bending Bodhi, the team believes there is a yoga class for everyone and every BODY. Whether you are young or young at heart, experienced or a total beginner, this studio has a welcoming class for you!
SKIN HEALTH MEDI SPA
Skin Health Medi-Spa's professional team of licensed aestheticians, massage therapists, nail technicians, and cosmetologists offers an extensive menu of relaxing spa services, as well as advanced corrective treatments.
State-of-the-art technology and medical strength cosmeceuticals are used in a relaxing, inviting environment to provide maximum skin health care and rejuvenation. From traditional spa services, including massages, mani-pedis, hair styling, facials, waxing, lashes, and more, guests can experience complete pampering from head to toe!
DOVER WINE COMPANY
Whether you're a long-time wine lover or just starting to acquire a taste for wine, Dover Wine Company is a well-rounded shop for everyone to enjoy. For over a decade, this downtown wine shop has been a community staple and go-to wine boutique. It has everything we need to truly experience the celebratory sips and exquisite tastes of wine—from bottle stoppers and glasses, to international wines, gifts, classes, and more!
Visit Dover Wine Company from 12pm-6pm—Thursdays through Saturdays!
WILD VALENTINE
Go Wild. Get Flowers. That's the motto at Wild Valentine—a boutique online flower shop and studio that offers semi-custom arrangements for delivery, and stunning florals for weddings and events! This local flower studio "stemmed" from a passion for design in all forms, and the desire to create memorable experiences inspired by nature. While Sarah and her team are serious about bringing us the most beautiful flowers, you'll find them having fun while arranging them. This combination makes for the loveliest floral arrangements…
Learn about Wild Valentine's Floral Subscription!
CAUSE HAIR SALON
Offering a full array of salon and spa services, including hair styling, hair coloring, waxing services, massage therapy, manicures, pedicures, and more, Cause Hair Salon is a one-stop-shop for all of our pampering needs! With a team of highly-trained individuals that stay on the "cutting" edge of the industry, we can always expect professional service in a friendly and welcoming environment. Cause Hair Salon is located in Dover's newly built Pointe Place Plaza.
So why is Cause called Cause?? This Dover salon was dreamed up by owner Michelle with an important cause at the forefront. The salon is also home to a private wig center with a variety of natural-looking wigs, hats, and headwear. Professional service always included.
Book your appointment and order products online!
DOS MEXICAN EATS
Dos Mexican Eats is a casual counter-service Mexican restaurant located in the beautiful Washington Mills, in the heart of downtown Dover. This local takeout favorite offers fresh, healthy, affordable Mexican food, and is a perfect spot for lunch on the go or a casual dinner with friends—a crowd pleaser for all kinds of eaters and for any occasion!
ALAND REALTY
Aland Realty is a locally-owned, non-franchised real estate brokerage serving the Seacoast of New Hampshire and Maine with offices in Portsmouth, Dover, Kittery and Ogunquit. Aland agents are established and active residents of the communities they serve, and each agent brings unique strengths to the team, while being united by one common interest: helping others.
GREAT ISLAND REALTY
Great Island Realty is a privately owned agency serving the Seacoast of New Hampshire and Southern Maine. With offices in downtown Portsmouth and downtown Dover, the Great Island Realty team consists of
residential experts for all Seacoast communities.
The dedicated team is made up of successful agents with long-standing track records of client loyalty, integrity, and professionalism, who understand and appreciate the responsibility that clients entrust them with.
OTHER WONDERFUL PLACES TO VISIT IN DOVER, NEW HAMPSHIRE…
The Glitter Lab, Adelle's Coffeehouse, Roots Juice Bar, Twenty Local Nail Beautique, Amour24, Erin Clare, Flight, Cardamom's Cafe, Stalk, Token's, Empty Pint, Garrison City Beerworks, Just the Thing, Lickee's and Chewy's, The Noggin Factory, The Herbal Path, The Children's Museum of New Hampshire, Sonny's Tavern, La Festa, Chapel+Main, Dover Bowl, Indoor Ascent, Loxsmith Bagel Company, Philbrick's Ski & Sport, Fire on the Mountain, Cake Vegan Bakery, Sunrise Pointe Cafe, Suite Pilates, The Woodman Museum, and more!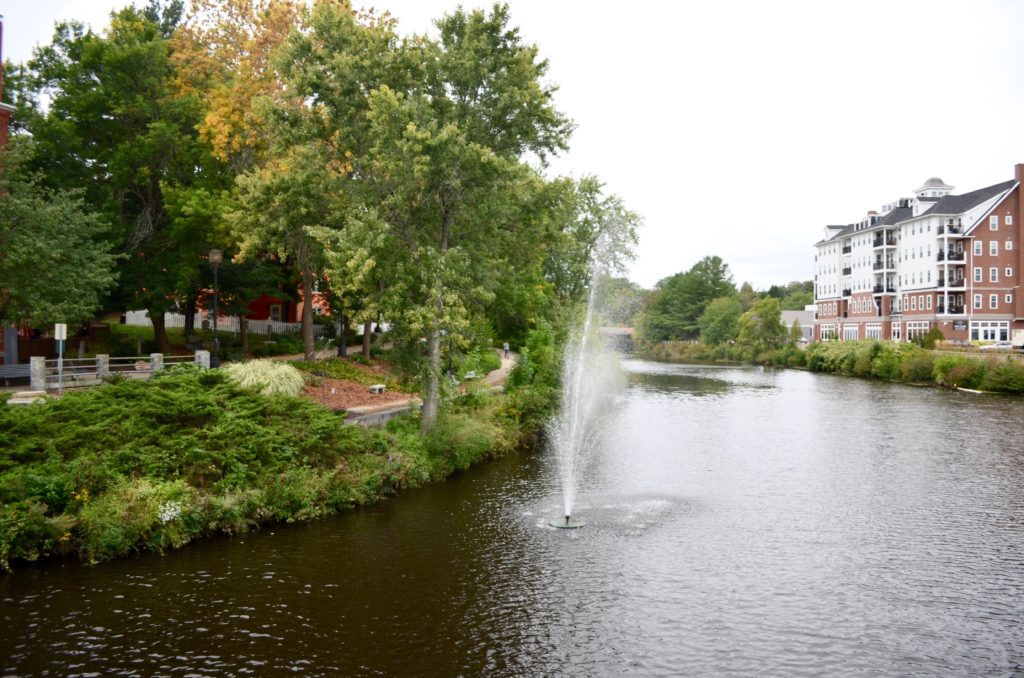 IF YOU LIKED THIS POST, YOU MIGHT ALSO FANCY…