KITTERY, MAINE CAFES, COFFEE SHOPS, RESTAURANTS, AND BREWERIES!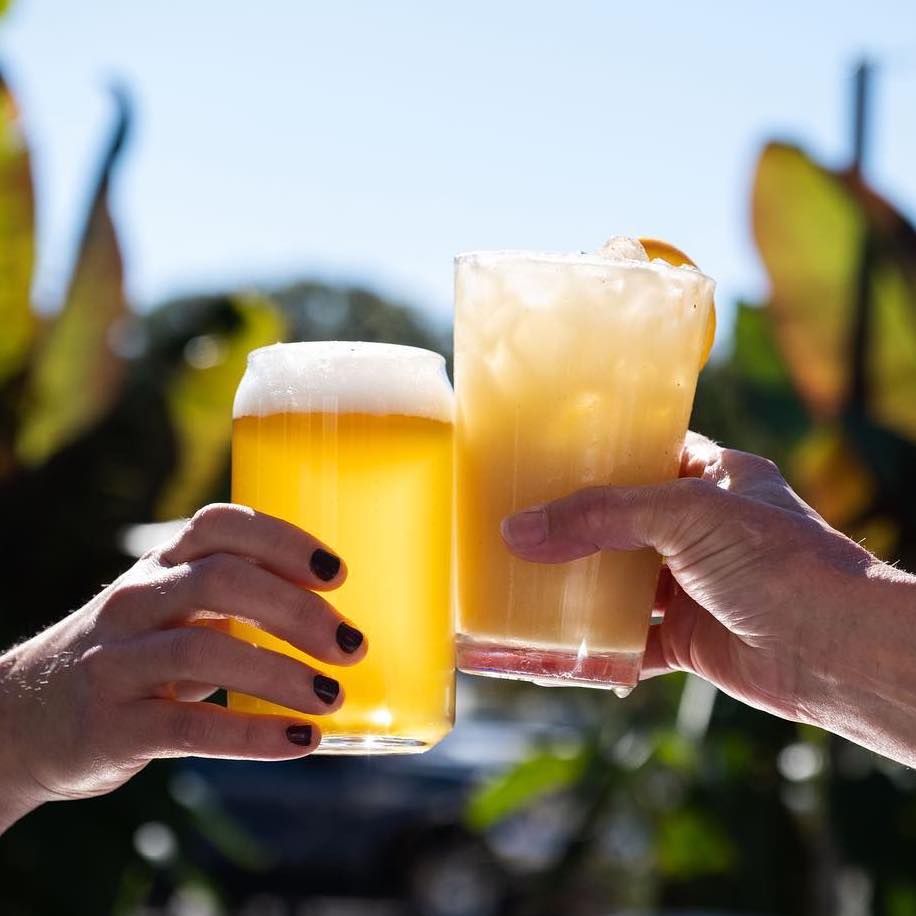 Kittery, Maine is a true foodie destination adored by both locals and visitors alike. Opt for a cozy dinner at a Kittery Foreside eatery in the heart of downtown, grab coffee and breakfast baked goods on-the-go, or get together with friends for drinks by the water!
Ready to indulge?
Lil's Cafe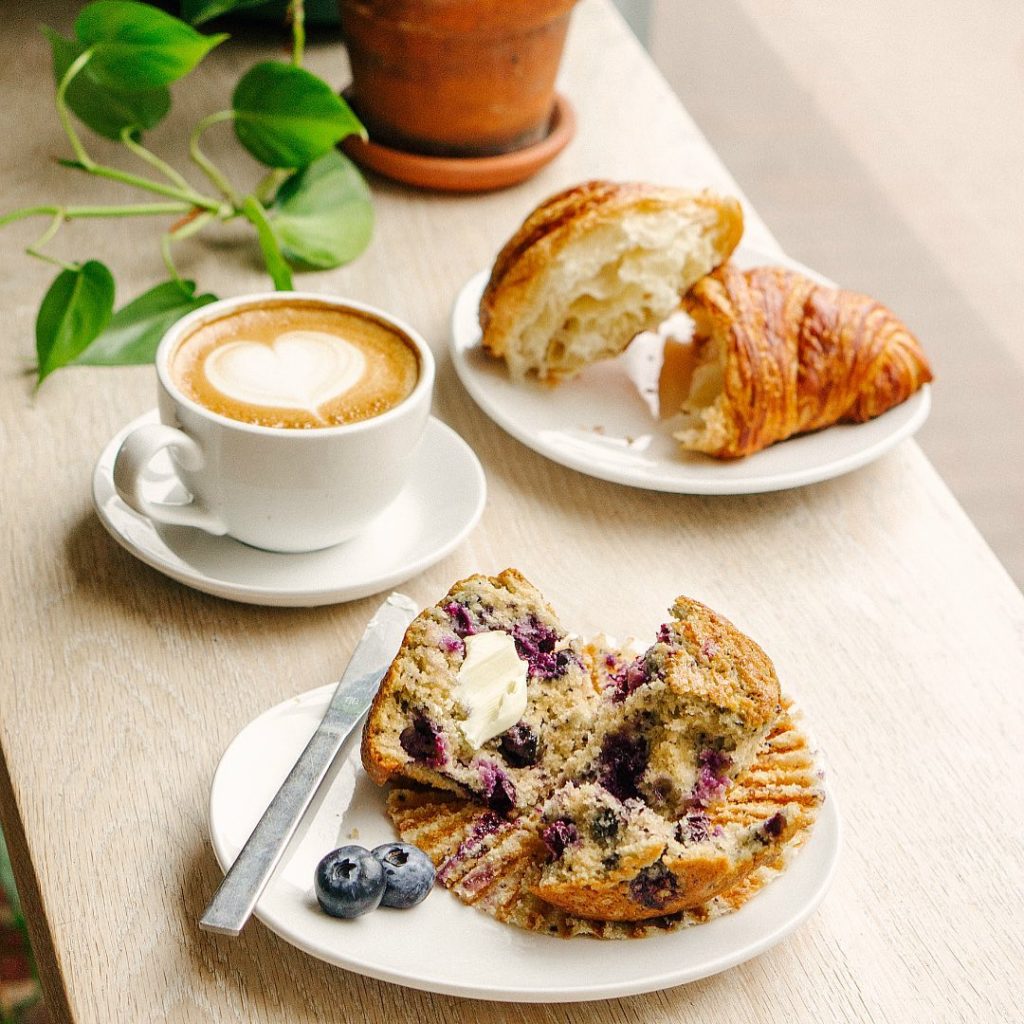 Visit Lil's Cafe and you'll immediately be welcomed by a beautiful display of freshly-baked pastries and Lil's famous crullers (which will practically beg you to devour them before you even sit down). Once you select your treat (or sandwich, soup, or salad), it's time to enjoy a beautiful cup of craft coffee! Outdoor seating available.
FRISBEE'S WHARF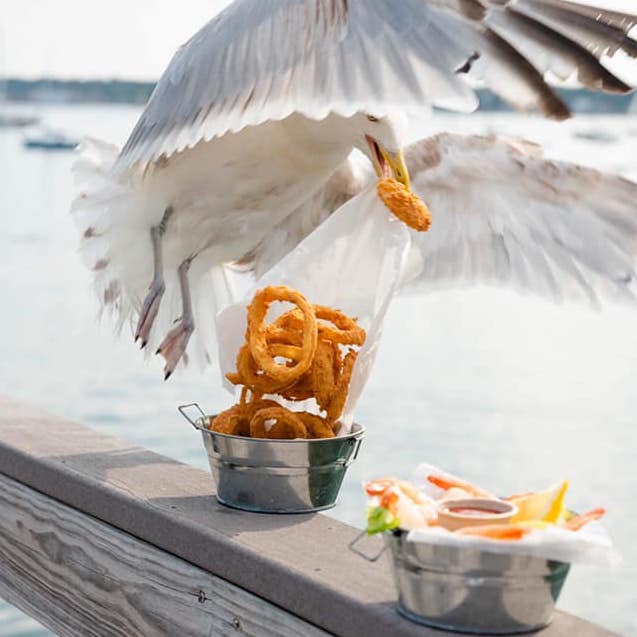 Frisbee's Wharf at Pepperrell Cove is an outdoor dining experience offering incredible panoramic views of the water. Dock your boat, and enjoy a memorable meal of fresh seafood, American classics, and all you desire from the fully-stocked bar. Outdoor dining only.
The Juicery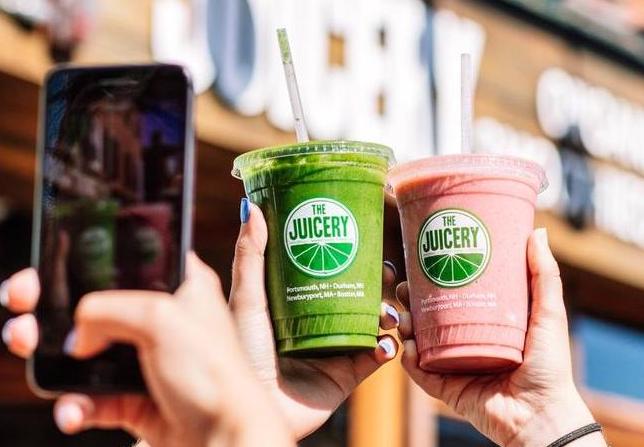 The Juicery is a vibrant smoothie and juice cafe in the heart of Kittery Foreside. The Juicery specializes in providing health-forward and delicious smoothies, organic juices, acai bowls, and good eats. Whether you're looking for a healthy green juice or a tasty smoothie, The Juicery has you covered for breakfast, lunch, or a snack on-the-go!
Ore Nell's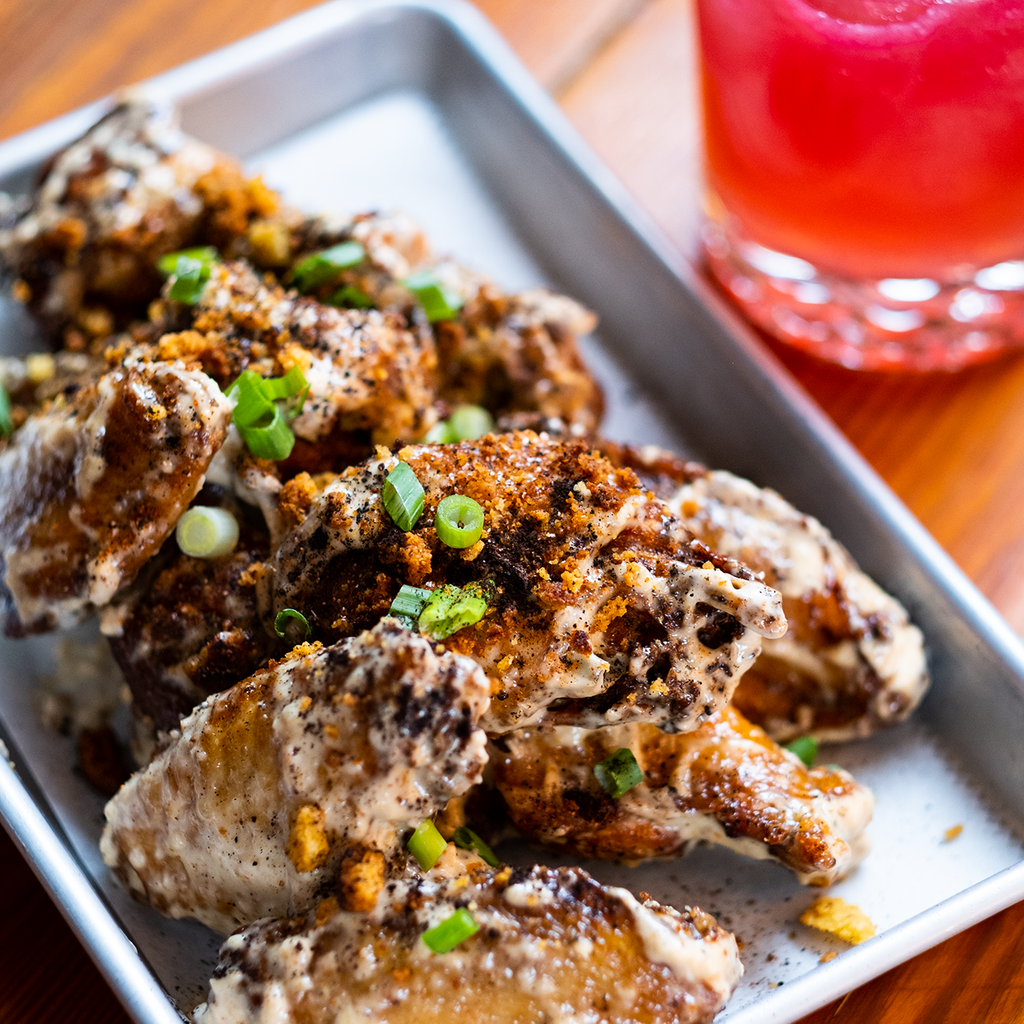 Ore Nell's is a casual, welcoming restaurant that serves barbecue with a view! Enjoy picturesque scenes of the Piscataqua River from your picnic table, while indulging in the tastes of authentic central Texas barbecue—oak smoked low and slow! Ore Nell's is open for indoor and outdoor dining 7 days a week!
Provisions at Pepperrell Cove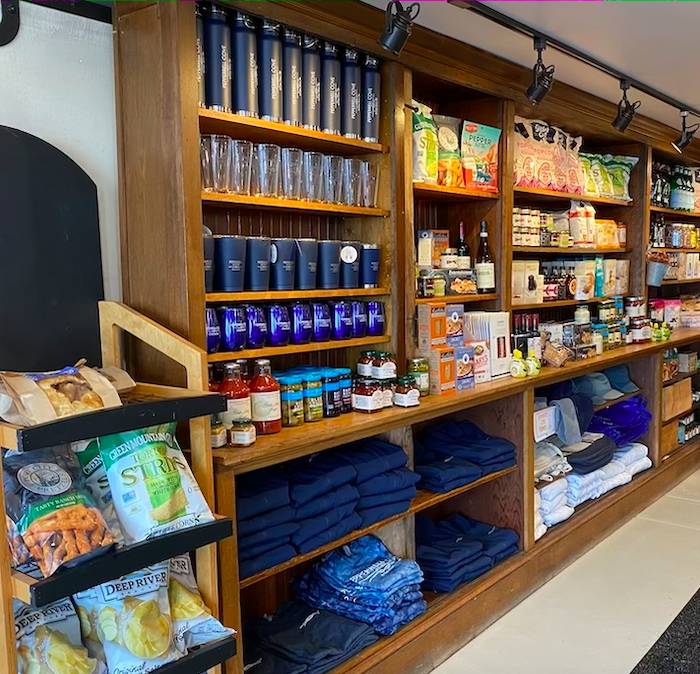 Provisions at Pepperrell Cove is a neighborhood general store, market, and cafe that sells everything from the daily paper and morning coffee, to snacks, provisions, everyday essentials, and their famous blueberry scones!
Tacocat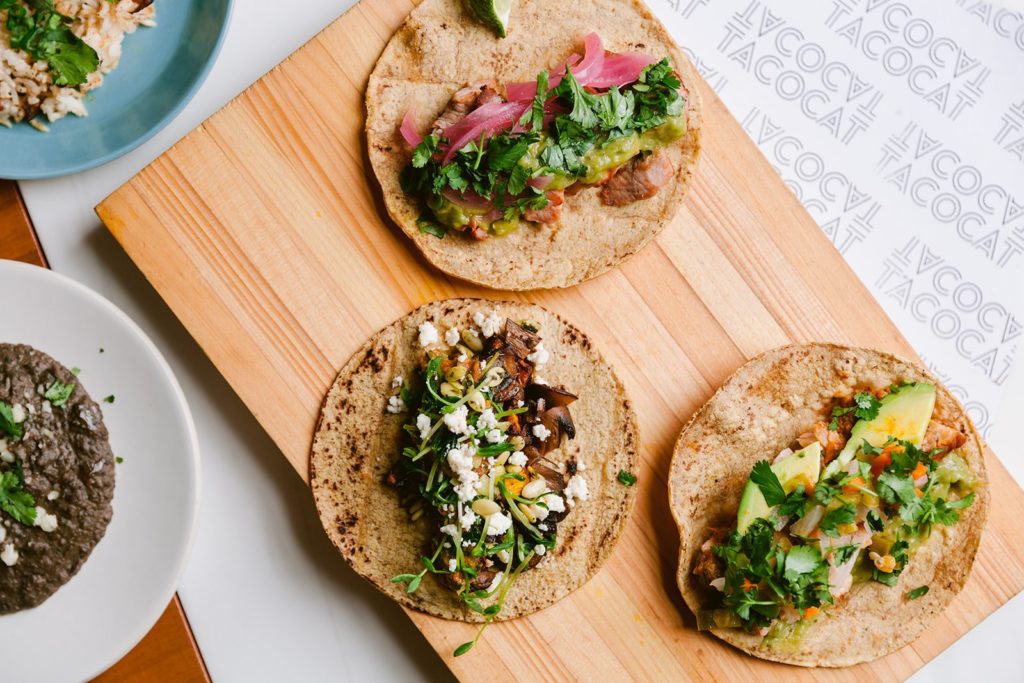 TACOCAT at the Kittery Food Truck Pod is a Cali-Mex taco truck based in Kittery, Maine that is committed to serving up fresh, healthy, and delicious tacos! TACOCAT is open Wednesdays through Sundays from 12-7 (unless the truck is hired for a private event!). Located at the Kittery Food Truck Pod along with other hip food trucks, you can also stop by the on-site CANteen for a selection of local beer, wine, and craft cocktails, which pair excellently with the flavorful tacos! And don't forget Fido—the pod is kiddo and pet friendly! Follow @tacocattruck on Instagram and stay up-to-date with the Food Truck Pod Truck Schedule @kitteryfoodtruckpod!
Blue Mermaid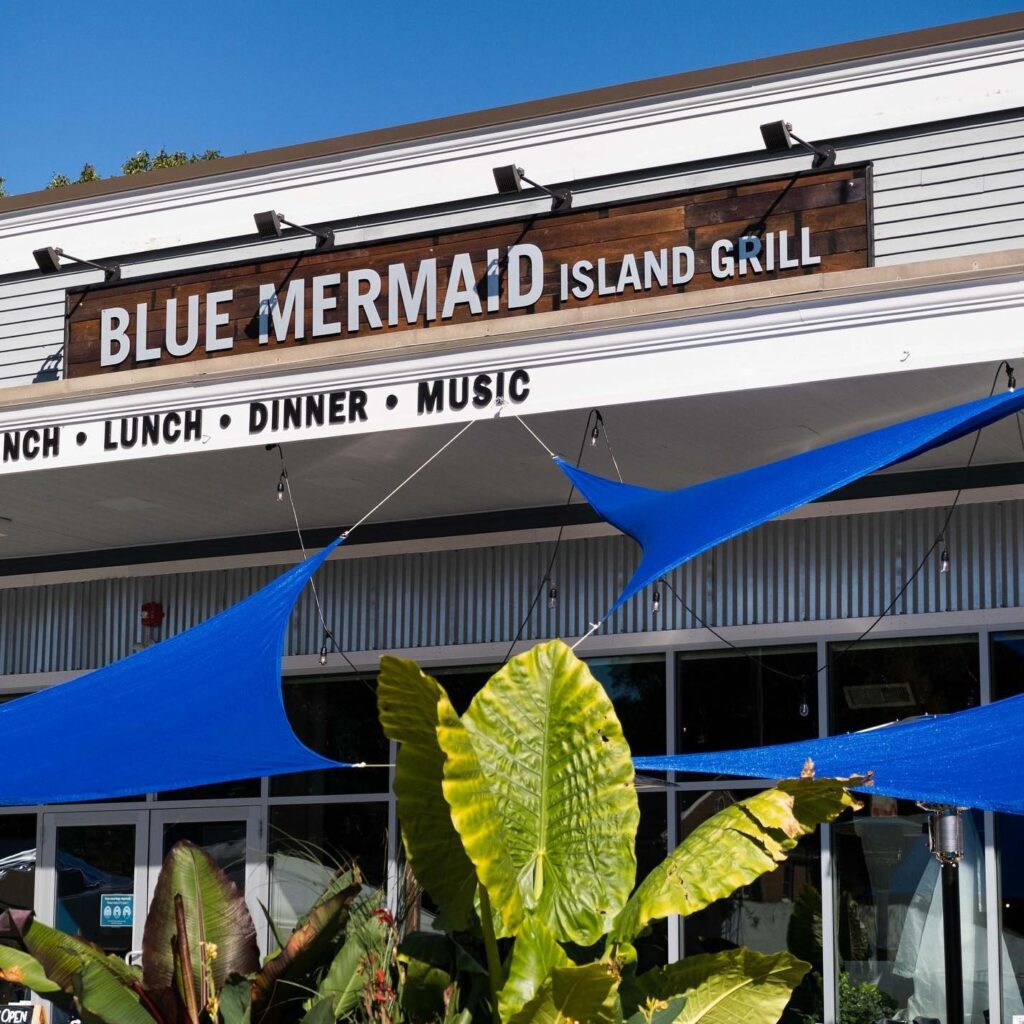 Blue Mermaid Island Grill is a laid-back restaurant oasis that serves up Caribbean-inspired food. Just off the beaten path in Kittery, Blue Mermaid offers great local seafood, craft beverages, and grilled meals for outdoor and indoor dining and takeout! Visit on Sundays for brunch, from 10am-2pm, and weeknights, for happy hour, from 2pm-5pm! Open Thursday through Monday.
Tributary Brewing Company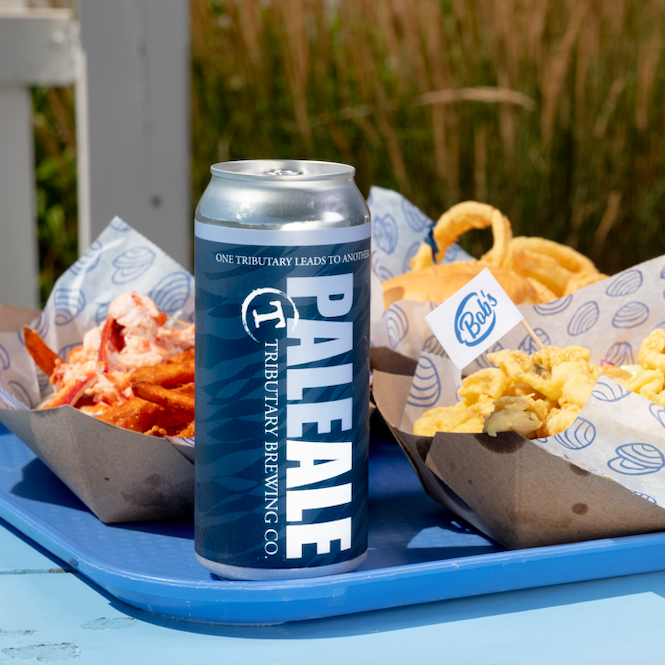 Known for its well-crafted and diverse beer styles, Tributary Brewing Co. in Kittery, Maine is a unique destination offering great beer, good company, and live music. When making plans to visit, see what's on tap, and take a peek at the events calendar to see which local talent is performing (hopefully in the near future!)! And if you're in the mood for a bite to eat, you're more than welcome to bring in food from nearby restaurants (perhaps from Blue Mermaid next door?). Hello three-season outdoor deck!!
Bistro 1828 + The Ski Club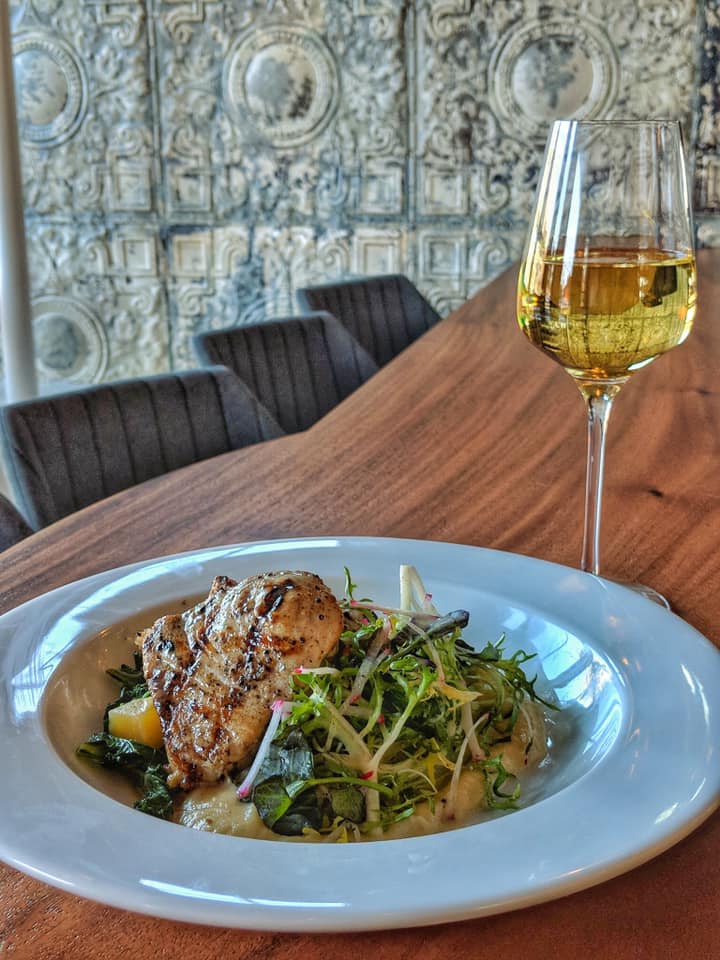 Bistro 1828 and the third floor Ski Club offer delicious, locally-sourced food in a beautiful setting. Enjoy year-round dining in the cozy bistro downstairs or sweeping water views from the deck upstairs!
Maine MEat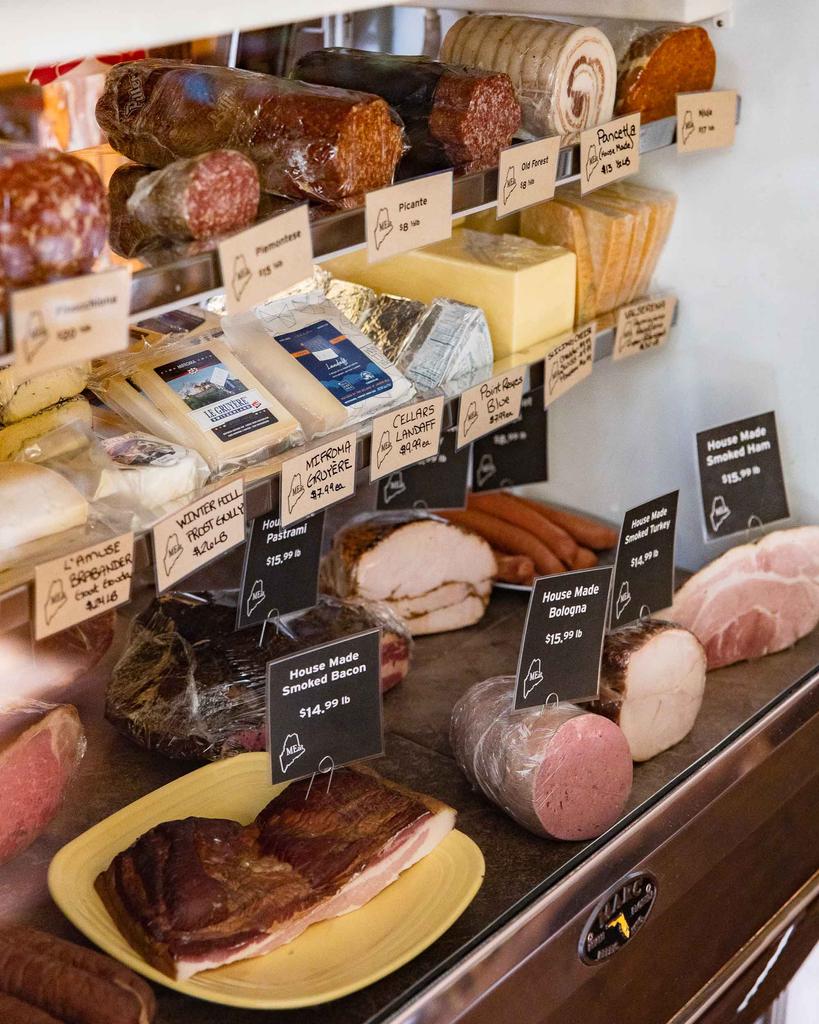 Maine Meat is a whole animal butcher shop located in Kittery's Foreside neighborhood. All of their meats are hormone and antibiotic free and are raised on local farms within 100 miles of Kittery! The team utilizes each part of the animal for products in their shop, such as house made bacon, smoked kielbasa, and guilt-free sandwich meat! They also offer a wide variety of specialty grocery items, local dairy and produce (when in season), along with one of the most curated, Italian-focused wine programs in Northern New England.
SOME OTHER LOCAL SPOTS TO CHECK OUT!
Anju, Bagel Caboose, Beach Pea Baking Co., Bob's Clam Hut, Chauncey Creek, Corner Pub Kittery, Loco Coco's, Lovebirds Donuts, Mrs. & Me, Terra Cotta Pasta Co., The Black Birch, The Wallingford Dram, Tulsi, When Pigs Fly, Woodland Farms Brewery, TOAST.
IF YOU LIKED THIS POST, YOU MIGHT ALSO FANCY…