WELCOME TO BEAUTIFUL BIDDEFORD!

With new, hip businesses popping up left and right, our love of Biddeford, Maine inspires us beyond compare! The downtown of Biddeford is rich in history with mill buildings (some renovated and others not yet), ornate storefronts dating back centuries, and modern businesses that bring fresh new life to this riverfront city!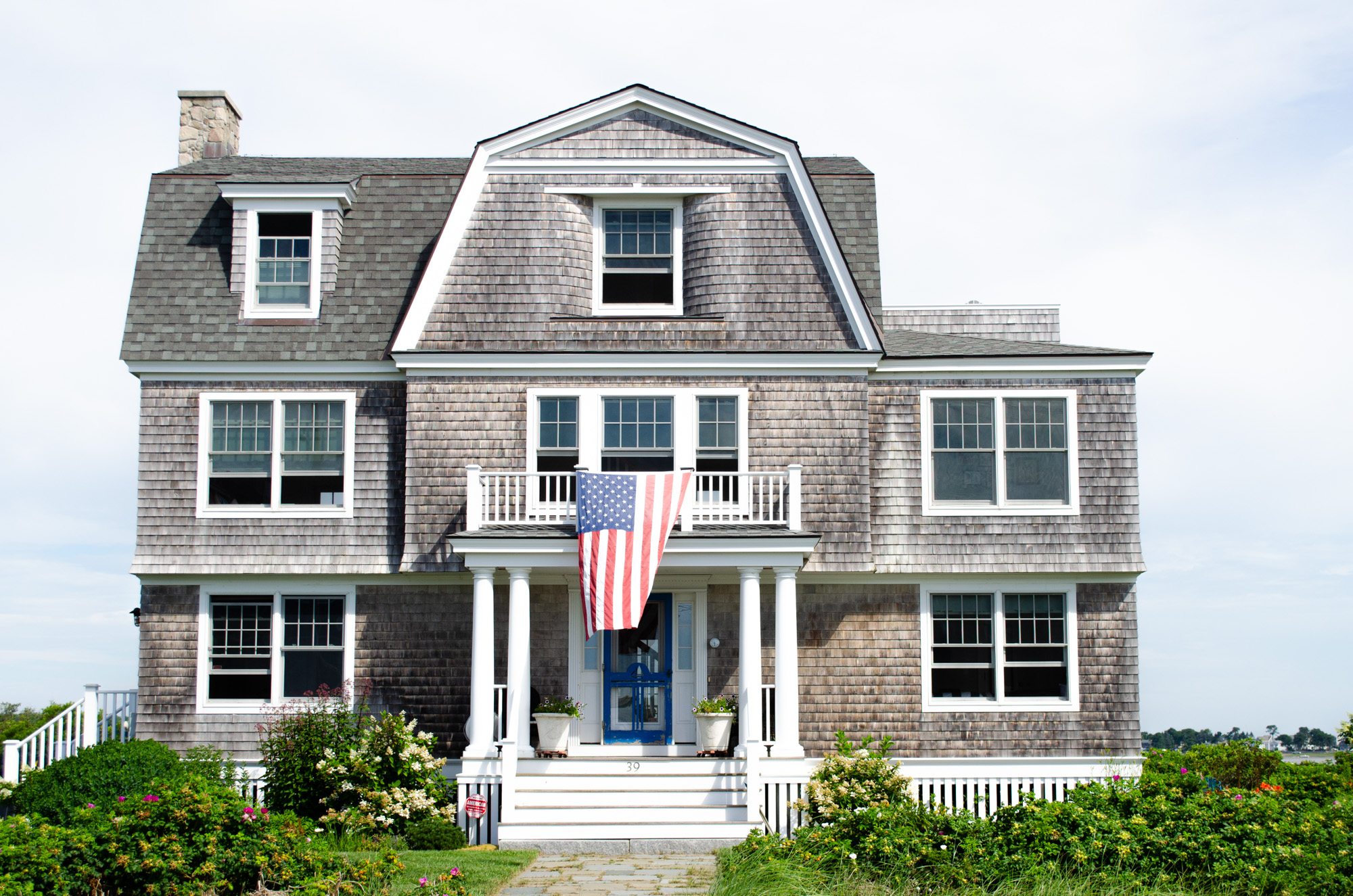 Biddeford is nestled along the Saco River and just a stone's throw from the town of Saco. They're like sister cities! And Biddeford is situated just 9 miles from the Kennebunks—a popular destination, especially in the summer!
And don't get us started on Biddeford Pool! A coastal enclave just a short drive from the downtown area of Biddeford, Biddeford Pool is quiet, quaint, and oh-so-charming. To us, it feels like a throwback town—a small piece of Maine that hasn't seemed to change for centuries… This is exactly why we find it so perfect. While in Biddeford Pool, we highly recommend taking a bike ride and spending time at beautiful Fortune's Rocks Beach!
LOCAL SPOTS WE LOVE IN BIDDEFORD, MAINE:
SEA LOVE | A CANDLE BAR AND BOUTIQUE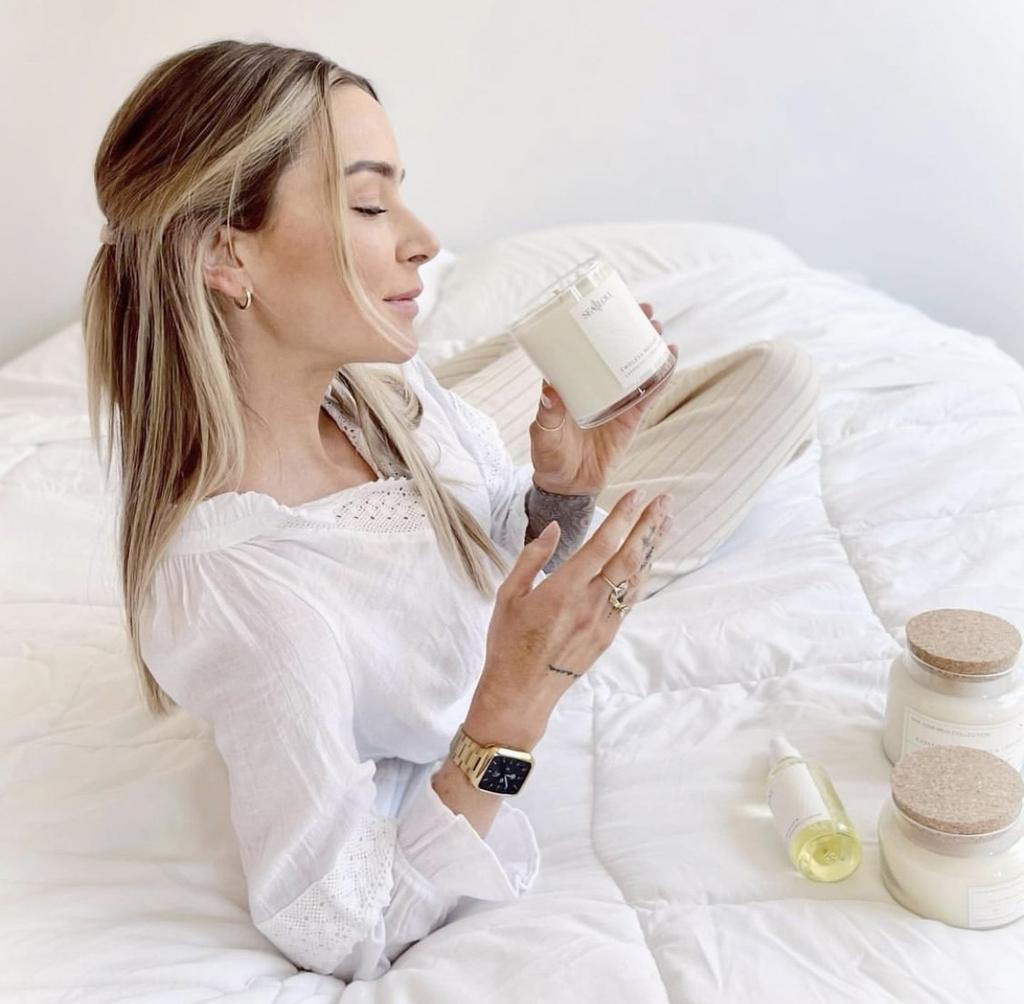 Meet Sea Love: Maine's first custom candle making experience! Located in the heart of Biddeford, Stacy, Barry, and the Sea Love team offer "The Art Of Scent" Candle & Diffuser Making Workshop that allows locals and visitors alike to create their very own candle from over 100 different fragrance oils! In addition to participating in the hands-on candle making experience, Sea Love also offers a beautiful, coastal-inspired boutique where you'll find a variety of hand-made candles, home fragrances, and beautifully-curated gifts! And if you fancy shopping from the comfort of your own home, shop Sea Loves' online boutique!
ROUND TURN DISTILLING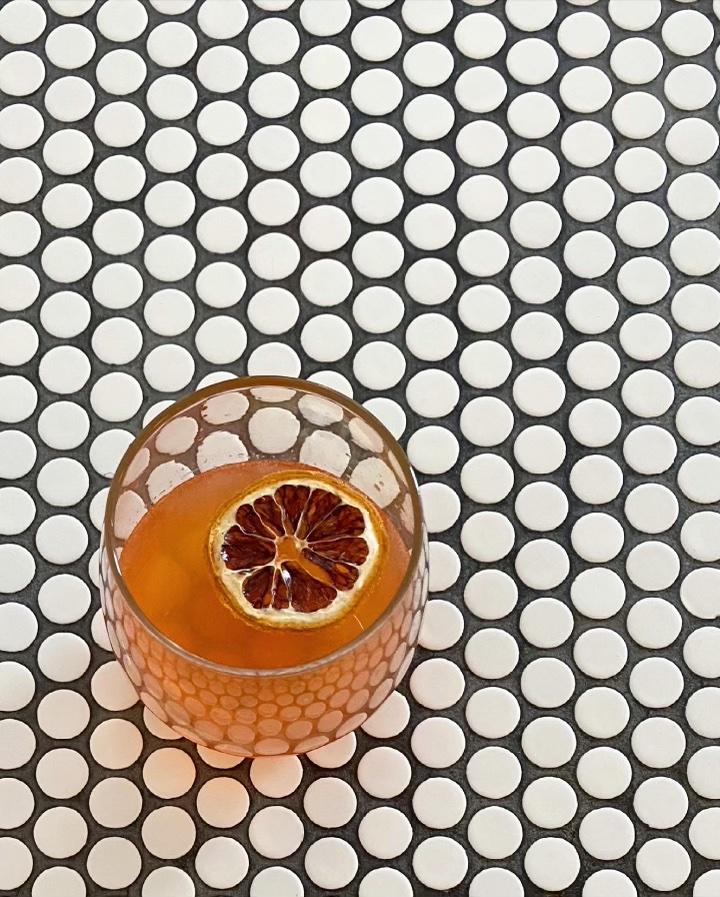 There's a hip movement happening in Biddeford, and Round Turn Distilling is an essential part of it! Home of award-winning Bimini Gin, Round Turn was founded in 2015 by native Mainers Darren Case and Kristina Hansen. The couple returned to their New England roots from Brooklyn, NY to found Round Turn Distilling, after being drawn to this growing Maine city's community of artists and entrepreneurs. Darren and Kristina's passion is centered around the moments that bring friends and family together—often gathered around a plate or bottle—so this duo works hard to produce quality spirits worthy of sharing life's special moments.
Round Turn Distilling's tasting room bar is open evenings and weekends for seated service. The drink menu highlights Bimini Gin in a diverse mix of classic and house cocktails, while the RTD Cocktail Club, a special monthly menu, explores a different recipe, ingredient, or theme. Plus, cocktails to-go are still available! Round Turn Distilling's retail shop offers bottles of Bimini Gin, cocktail tools, mixers, branded swag, and more!
PART & PARCEL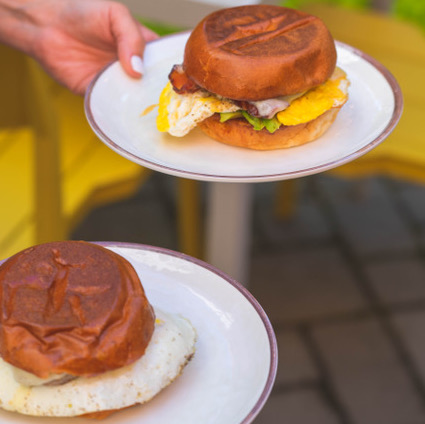 Part & Parcel is a small specialty market and scratch kitchen in the heart of downtown Biddeford that serves the needs of the local community and surrounding neighborhoods. Part & Parcel is a women owned and operated business with a carefully curated selection of grocery, produce, beer, wine and more. Don't miss your chance to enjoy your breakfast, lunch, or cocktails with friends in the private garden patio!
Photos by @zach_ledoux.
DAPPER & CO.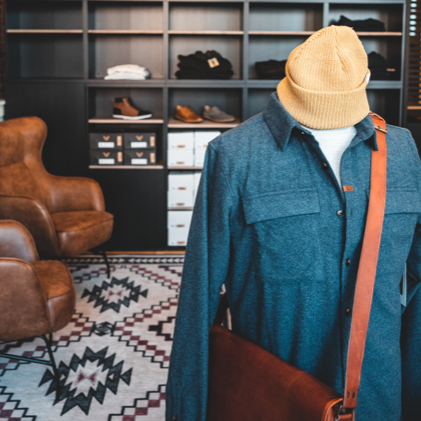 Dapper & Co. is a locally-owned boutique and purveyor of men's goods that is located in the heart of downtown Biddeford, Maine! This stylish shop offers a thoughtfully-curated collection of apparel, footwear, body products, and accessories for all dapper personalities.
Photos by @zach_ledoux.
DRIFT & WANDER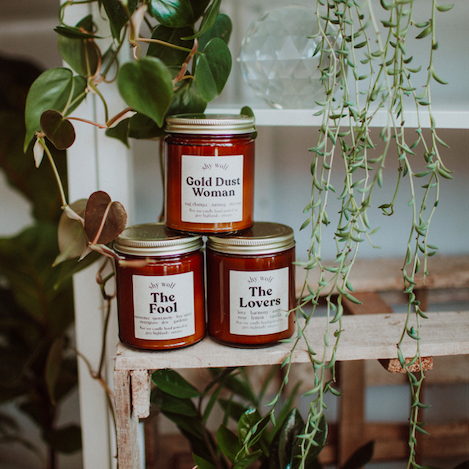 Drift & Wander is a boutique made possible from the passions of two sisters. Gina and Jacoall combined their love for indoor houseplants, boho-chic fashion, clean beauty products, crystals, and statement accessories to create a one-of-a-kind shopping experience in downtown Biddeford. Over the course of a year of being established, Drift & Wander has grown into more than just a retail shop, and the boutique has been known to host events such as build-your-own terrarium night and weekly tarot card readings, to participating in Biddeford's monthly art walk. If you're looking for good vibes and community, this is your place.
BIG TREE GROCERY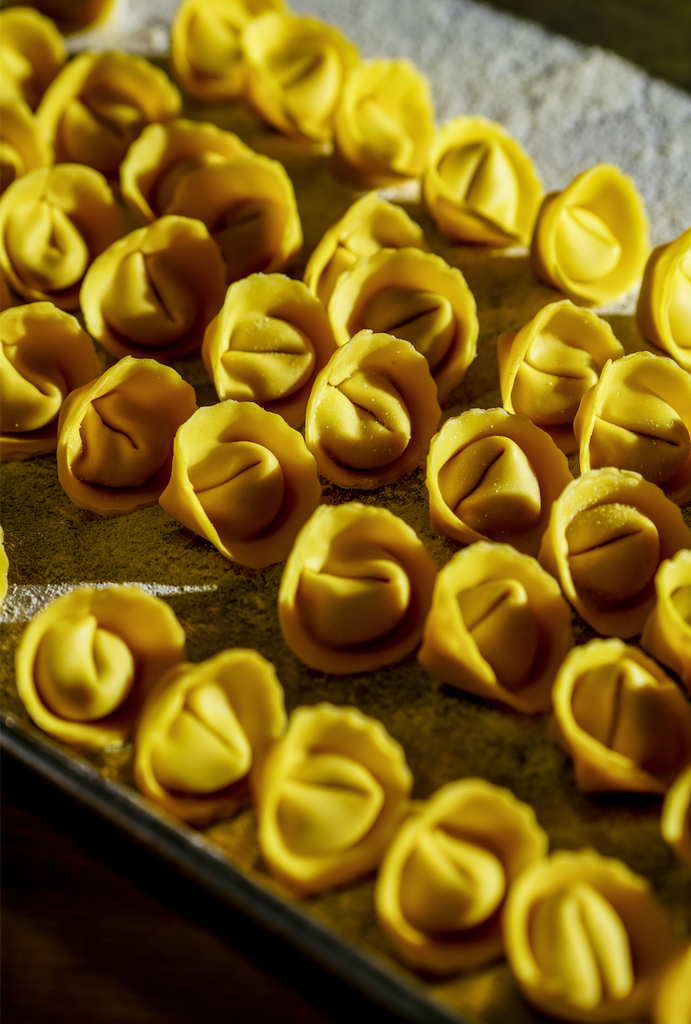 Big Tree Grocery was born during the pandemic as a way to provide kitchen goods to the local community during grocery market shortages. Since then, this local business has grown its selections to offer roughly 100 items ranging from meal kits and baked goods that feed a group, to artisanal butters and sauces used across all of Big Tree Hospitality's restaurants: Eventide Oyster Co., Eventide Fenway, The Honey Paw, Little Spruce Bakery, and Big Tree Catering.
Orders can be placed weekly, from Thursday at 12pm to Monday at 6pm. Big Tree Catering offers three pick up locations in the Maine area, including Biddeford, Portland, and service to the Casco Bay Islands. They've also expanded delivery options to Boston, with pick ups available every Saturday at Eventide Fenway between 12pm-4pm. Ordering is available through the Toast App and can be accessed online.
TIME & TIDE COFFEE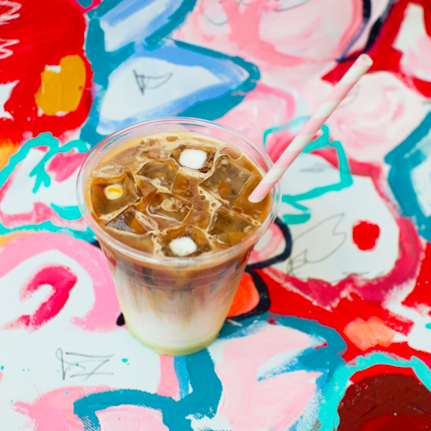 At Time & Tide, Briana and Jon believe that providing better coffee for everyone starts with making great coffee accessible and approachable. This downtown Biddeford, Maine coffee shop provides a bright and welcoming environment for the community, as well as top-notch quality coffee, specialty coffee drinks (They're famous for their pistachio latte!), and light fare.
TRILLIUM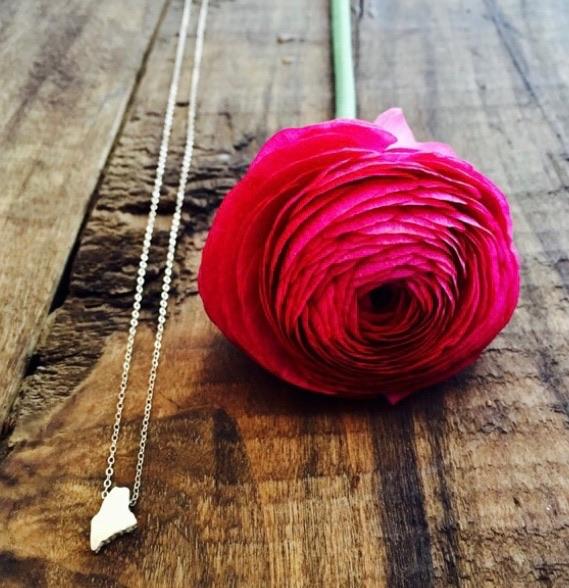 Trillium On Main is Main Street Biddeford's "go to" gift shop boutique. Featuring Maine and New England made products, along with ethically sourced Fair Trade items from around the world! You can find something for everyone, (including your cats and dogs!) at 238 Main Street, in the heart of downtown Biddeford.
Summer hours are Tuesday through Friday 10am-4pm, Saturdays 10am-2pm. Or by appointment by calling 207.710.2830.
HILLS & TRAILS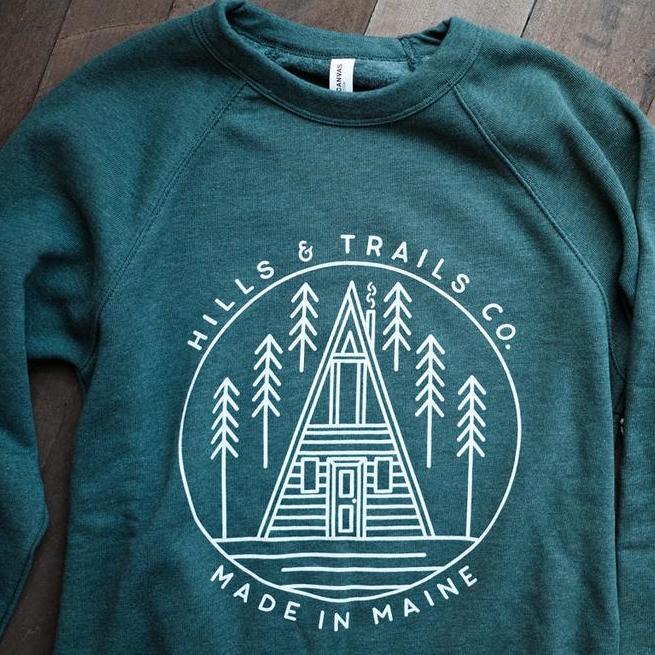 Hills & Trails is an outdoors-inspired lifestyle shop located in downtown Biddeford, Maine, where local artist duo Kanya and James design and create original prints and apparel. Their "outoorsy goods for outdoorsy people" approach is minimal and modern, yet still has that rustic edge that reminds the artist and customers alike of beautiful, nature-filled time in Maine. Watch this video and learn how Kanya and James started their business in 2016!
OTHER LOCAL SPOTS TO CHECK OUT IN BIDDEFORD!
Common Roots Studio
Rhona Beauty
Banded Brewing Co.
Between The Tides
Biddeford Ice Arena
Biddeford Mills Museum
Broad Reach Sailing
Cowbell Burger Bar
Deja Vu Salon
Dizzy Birds Rotisserie
Eastcraeft
Elda
Jackrabbit
Elements
Engine Inc.
First Maine Real Estate
Gloss Hair Parlor
Hyperlite Mountain Gear
Impact Fitness
Lorne Wine
Magnus on Water
Metta Studios
Palace Diner
Parlor Ice Cream Co.,
Pizza By Alex
Pool Lobster at Goldwaithe's
Portland Pie Co.
Rabelais
Reilly's Bakery
Rover Bagel
Sacred Profane Brewing Company
Suger Boutique
Sweetcream Dairy
The Salt Works Spa
Vieux Antiques
Woodgrain Barbers
Wooven, Stem & Vine
Sevens Barber Shop
Tulu Salon
City Theater
Fish & Whistle
OG Sandwich Shop
The Dunn Bar
Coast To Coast Barber Shop
Richie Ribeye's
Nibblesford
Hogfarm Studios
The Cafe at LaundryYup!
Pepperrell Provisions
SoPo Seafood
Mill Studio Arts
Hark House
Samudra Studio
Think Tank Coworking
Forever Fit
New Mornings Cafe & Market
Blaze Brewing Company
The Martini Bar
Maine Coast Roast
Sublime Taco
IF YOU LIKED THIS POST, YOU MIGHT ALSO FANCY…