SEACOAST FLORAL + GARDEN GUIDE!
Flowers and coffee? Flowers and wine? Flowers for events? Flowers for friends? However you enjoy flowers and plants, the Seacoast is brimming with a variety of offerings for every occasion—or just for fun!
Ready to meet some locally-owned Seacoast flower shops and garden centers we love??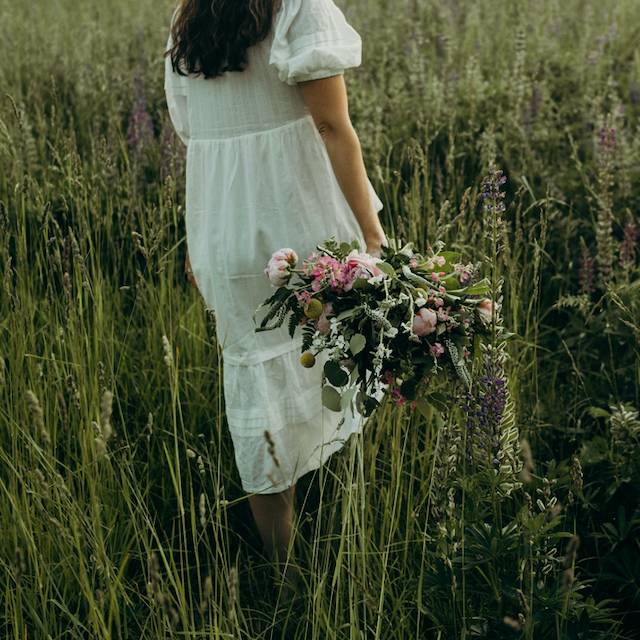 BAYBERRY & CO.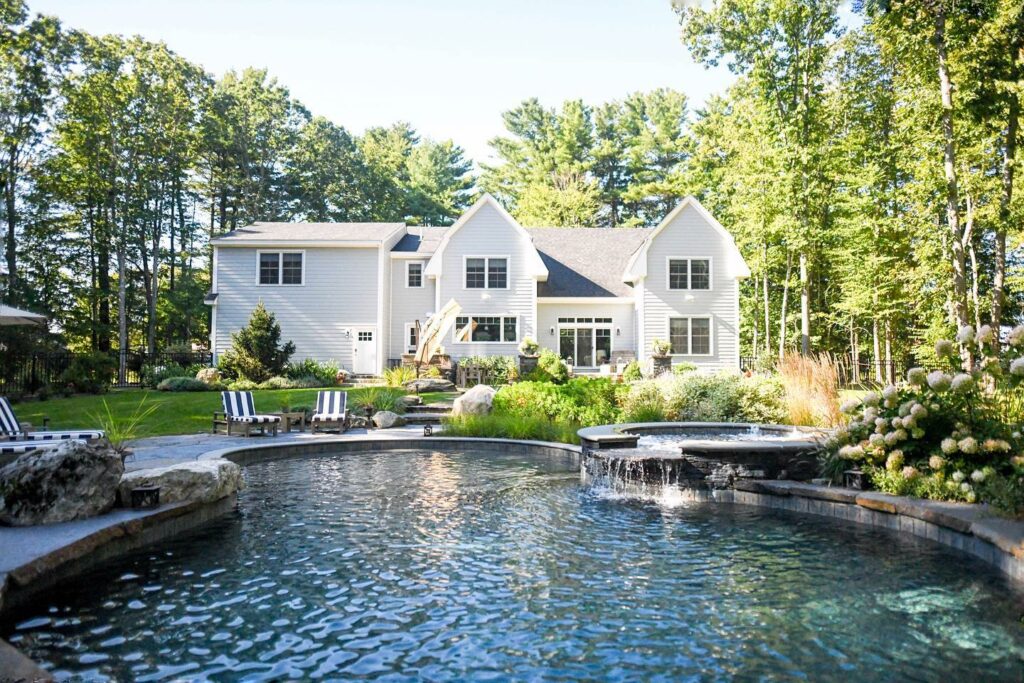 A boutique multidisciplinary design firm, Bayberry & Co offers the astute client a unique landscape design and development experience, one rooted in artistic expression and skilled trades. As artisans of the landscape, Bayberry & Co. takes cues from natural site elements and individual taste to transform their outdoor living space into an extension of themselves. Through detailed plans and captivating renderings with their design team, to breaking ground with our talented stonemasons and landscapers, the Bayberry & Co. team strives to make their clients' dreams tangible.
From landscape design, to building and lawn and garden care, Bayberry & Co. offers a variety of services to clients of all sizes here on the Seacoast. Learn more about service offerings here!
FOXGLOVE FARMHOUSE
Foxglove Farmhouse is a cut flower garden in York, Maine lovingly tended to by Elizabeth Brown. At the Farmhouse she never treats soil or flowers with chemicals. Providing blooms that are not only beautiful, but safe to hold in your hands, is the cornerstone to the farm's growing practices.
During the growing season, flowers are available by joining Foxglove Farmhouse's annual flower club, a floral CSA that begins in May and ends in October, and by ordering custom vase arrangements or bouquets through the website. Elizabeth also runs floral workshops; covering topics such as centerpiece design, cut flower garden for beginners, seed starting, and sustainable floristry. Workshops can be curated to small groups in someone's home, for hotel guests, and are offered throughout the year at various locations in the Seacoast for the general public!
ROLLING GREEN NURSERY | GREENLAND, NEW HAMPSHIRE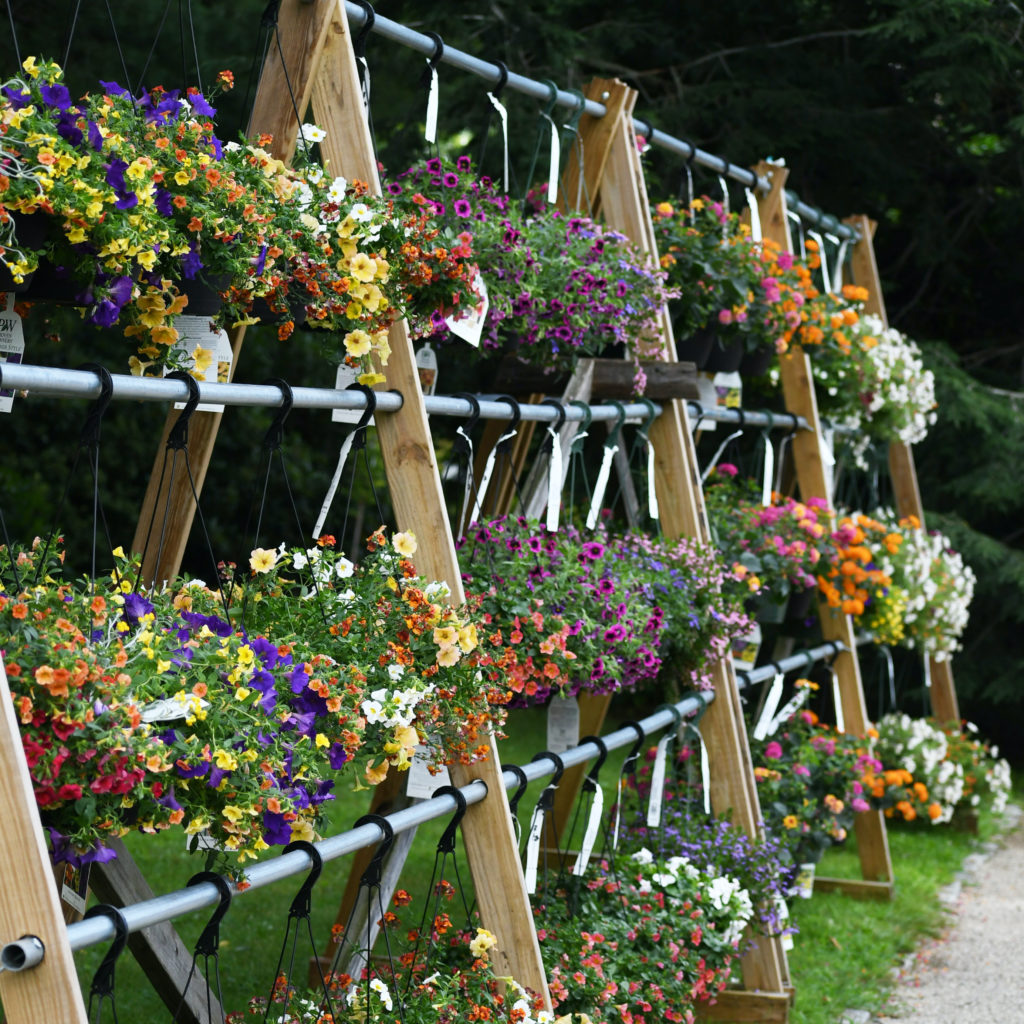 Rolling Green Nursery is a nine-acre grower and retail garden center committed to raising healthy and vigorous plant materials. Located in Greenland, New Hampshire, Rolling Green Nursery provides a beautiful selection of annuals and perennials, flowering shrubs, ornamental trees, and quality plants that enhance landscapes with color, texture and beauty. They also provide bulk deliveries of mulch and compost! For thoughtful gifts designed to inspire any gardener, browse Rolling Green's colorful mixed containers, hanging baskets, hand tools, statuary, and gardening books.
BELL FARM SHOPS | YORK, MAINE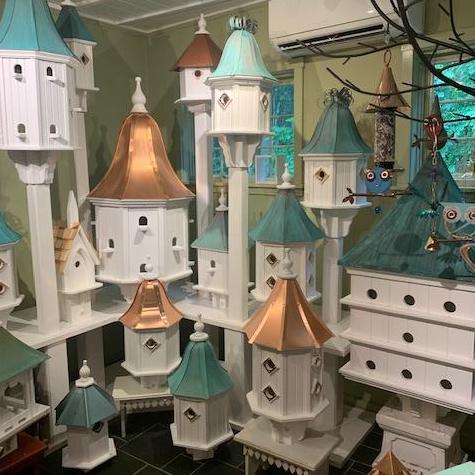 Backyard Birds and Garden Frills is a shop within Bell Farm Shops, located along Route One in York, Maine. Owner Michelle carries a wide array of backyard birding products for your garden—from decorative bird houses and feeders for the beginner birder, to elaborate pole systems for those who wish to take their hobby to the next level! The shop also carries wind chimes, spinners, rain gauges, garden statues and stones, and much more, to add some artful elements to our gardens. While visiting the garden section, be sure to visit the gifts and home decor items in the connected shop—Bell Farm Gift & Home. The shops are located on the Bell Farm property, that is home to beautiful gardens. Bell Farm Shops sell day lilies in July and August!
CHURCHILL'S GARDENS | EXETER, NEW HAMPSHIRE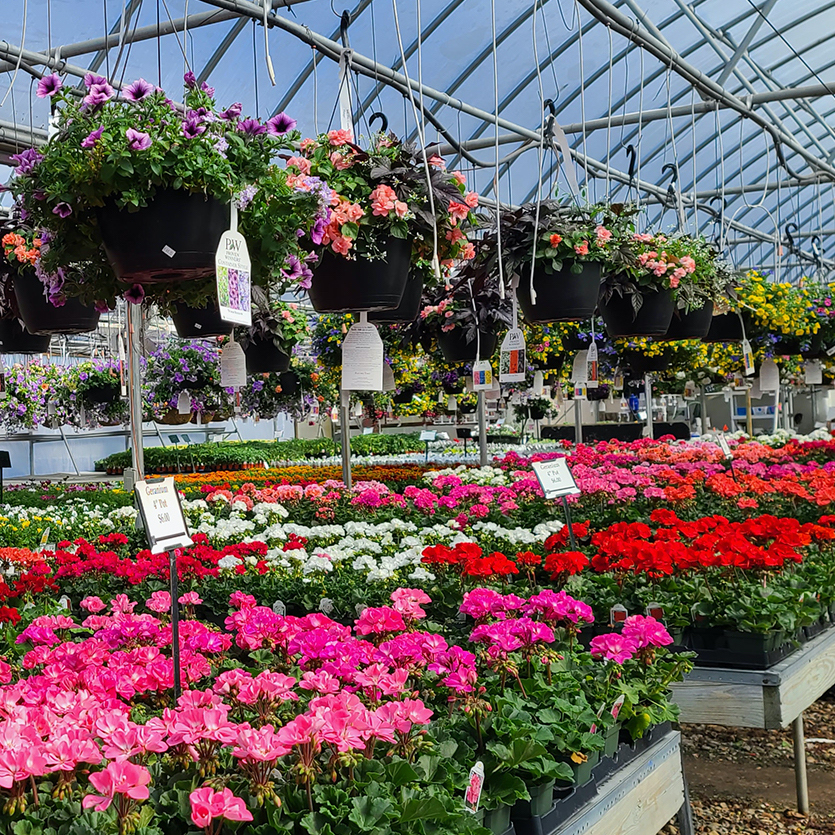 Located on almost four acres, Churchill's Garden Center is a family-friendly destination that features a gorgeous park-like atmosphere filled with high-quality annuals, perennials, trees, shrubs, and a variety of bagged and bulk soil and mulch. Churchill's also features a playground and farm that's home to animals, including donkeys, chickens, goats, and turkeys! Inside the garden center, you will find seasonal home inspirations, garden tools, and a houseplant greenhouse filled with lush greenery. This family friendly destination shop also holds classes, workshops, and seminars for both children and adults!
NORTH GARDEN & GOODS | EXETER, NEW HAMPSHIRE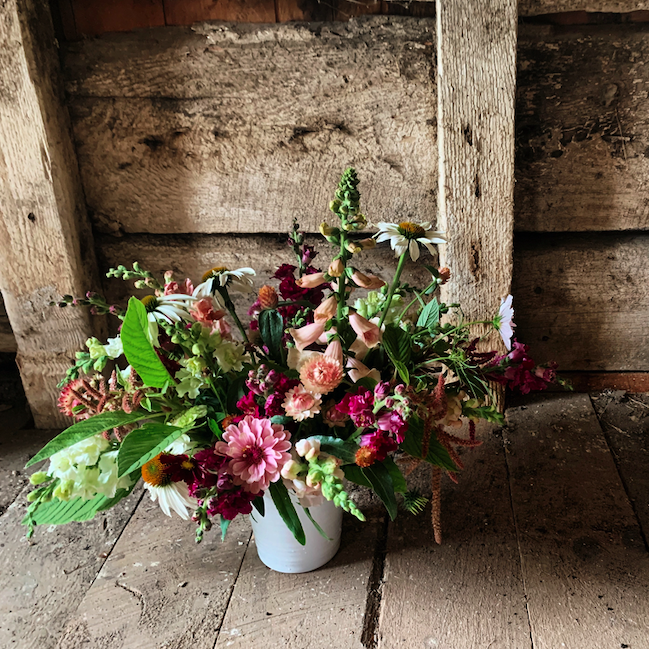 Specializing in intimately sized weddings and events, floral design workshops, and seasonally grown specialty cut flowers, North Garden and Goods captures the warmth, beauty, and simplicity of a New England country garden. The North Road farm stand (just minutes from downtown Exeter), offers bountiful bunches of specialty fresh-cut flowers, Thursdays through Sundays, in the spring and summer!
SOULFLY CREATIVE | NORTH HAMPTON, NEW HAMPSHIRE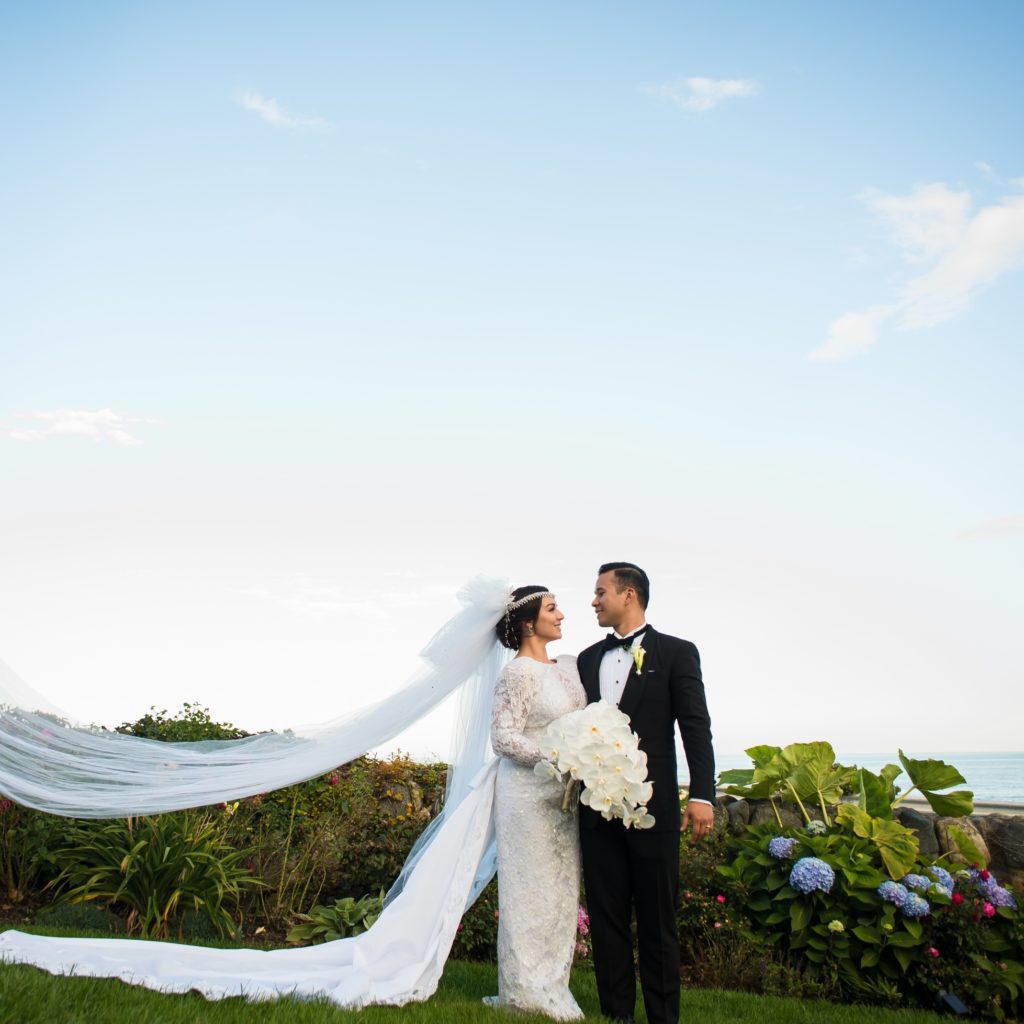 Soulfly Creative is an award-winning, home-based floral design boutique and studio located in North Hampton, New Hampshire that specializes in artistic, inspired designs to bring your wedding or event to the next level. Zofia's breathtaking floral designs, paired with her unbeatable customer service, ensure her customers and couples are always well cared for. Soulfly Creative designs flower arrangements for weddings, events, private homes, and corporate gatherings in New England and beyond!
A MERRY B FLORALS | KITTERY, MAINE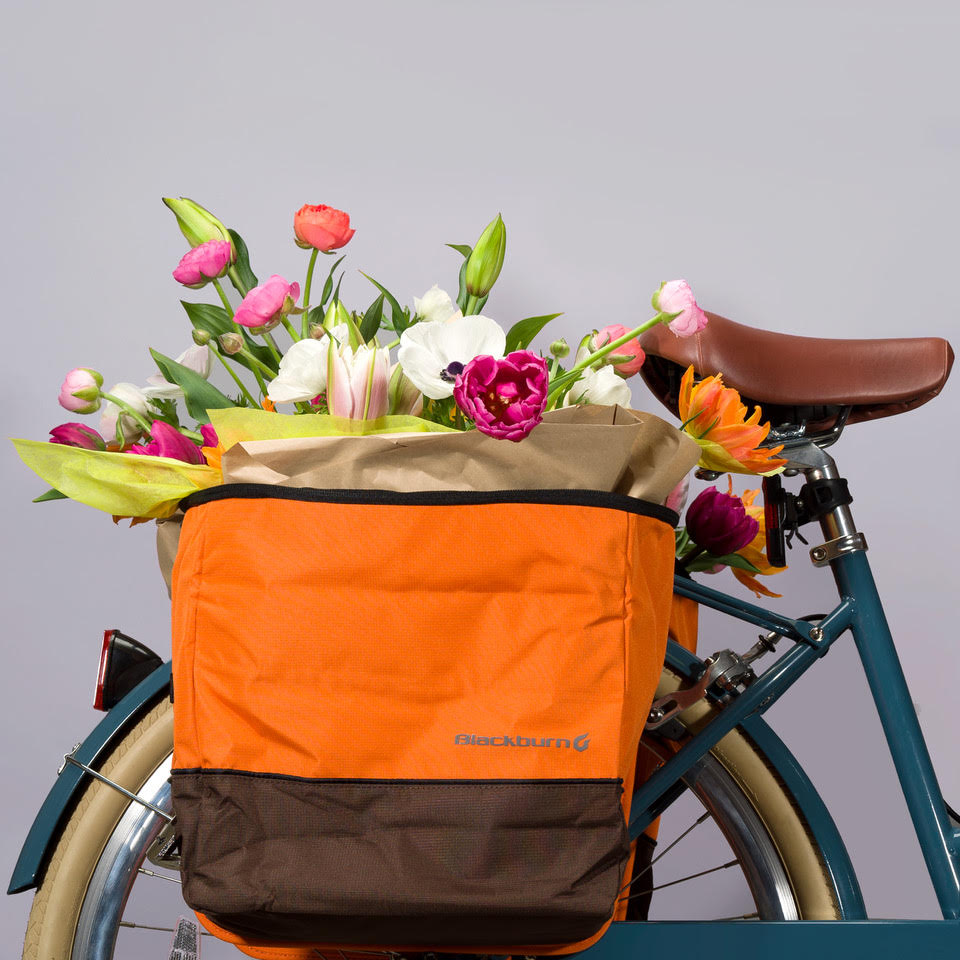 a merry b florals is a Kittery Point-based floral studio that creates arrangements that are elegant and whimsical, all at once! Floral Designer Ann Merry Boardman combines lush blooms to design unique arrangements that make every day feel special—whether it's a celebratory event, a dinner party, intimate wedding or just for fun! Learn more about current offerings and enjoying delivery to your home or workplace! This Seacoast floral studio also hosts special offerings such as 'bicycle flower pop up shops', local business collaborations, and custom floral arranging workshops! a merry b florals is committed to supporting local and sustainable farmers and prioritizing the use of environmentally friendly materials.
Photos by Pete Charpentier and Trevor Bonk.
CYMBIDIUM FLORAL | EXETER, NEW HAMPSHIRE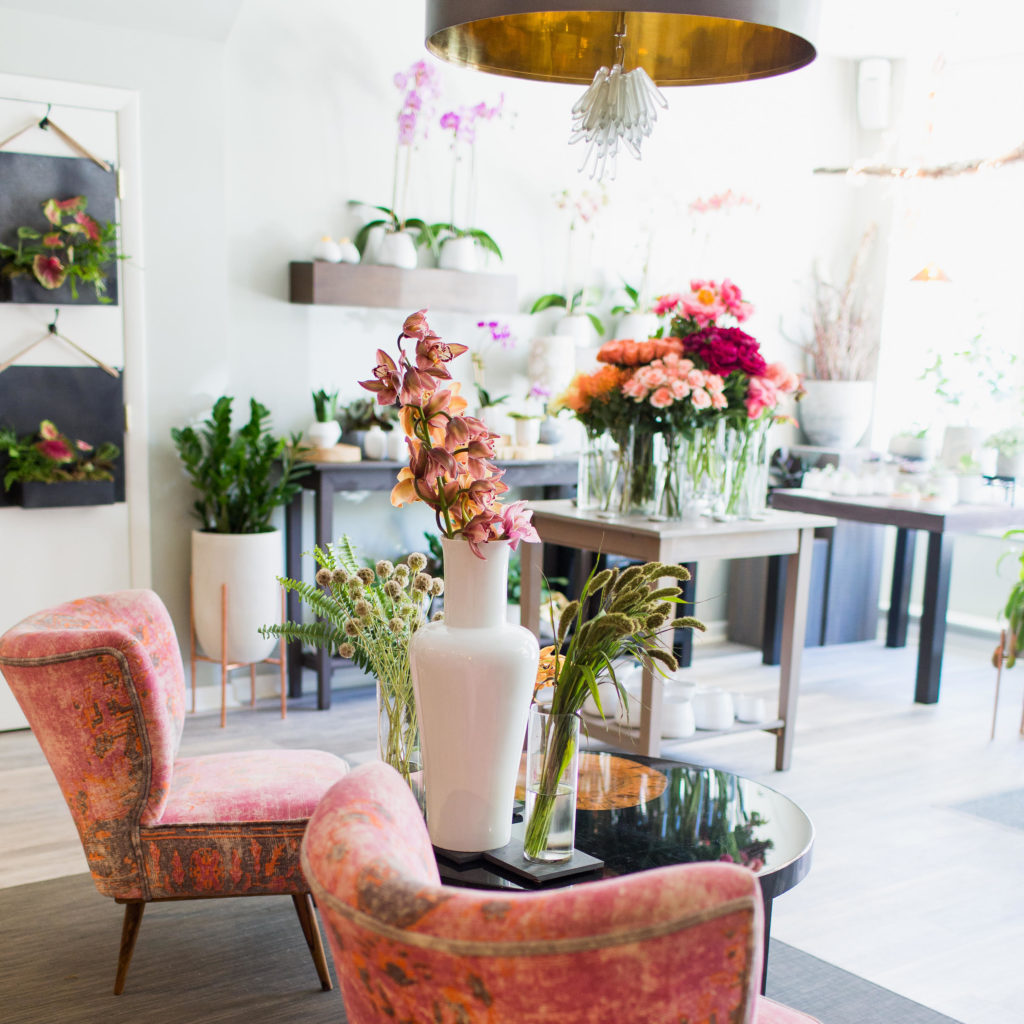 Cymbidium Floral specializes in sophisticated, centerpiece-style flower arrangements with a creative flair! An ever-changing selection of unique blooms can be found at this lovely boutique in charming downtown Exeter, New Hampshire. Cymbidium also offers an array of house plants and succulents (Learn how to select your plants here!), as well as a thoughtfully curated selection of greeting cards, gourmet goodies, gift items and handmade jewelry.
Cymbidium Floral is committed to sustainable floral practices! Learn how this floral shop is "going greener".
WILD VALENTINE | PORTSMOUTH, NEW HAMPSHIRE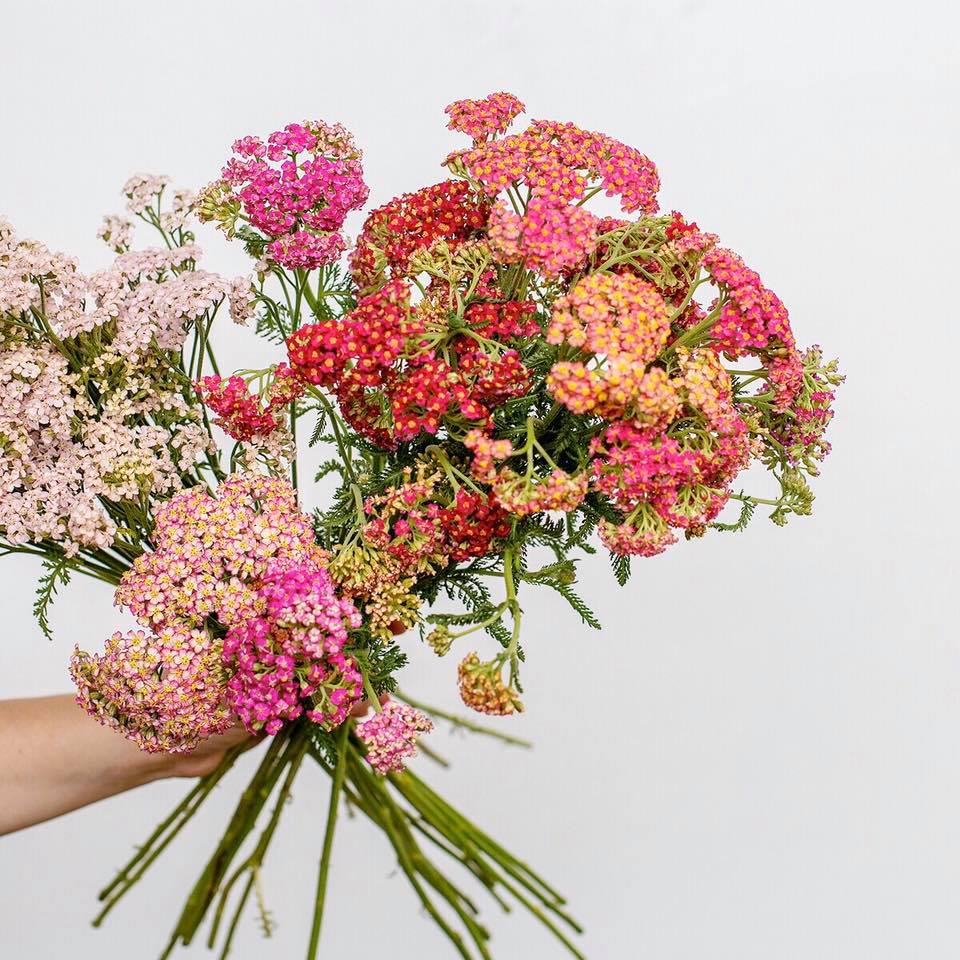 Wild Valentine is a boutique flower shop offering semi-custom arrangements for pickup and delivery, as well as custom florals for weddings and events of all kinds! Be sure to check out Wild Valentine's new boutique and coffee shop, located at 261 South Street in Portsmouth's South End neighborhood!
Sarah and her team take a lighthearted approach to the business of flowers—they're serious about providing the most beautiful flowers for the Seacoast, while bringing a fun, vibrant approach to their work.
JARDINIERE FLOWERS | PORTSMOUTH, NEW HAMPSHIRE
Shortly after moving up to Portsmouth from Manhattan, Kathie and Vinny Colella began Jardiniere Flowers, and haven't stopped flowering the Seacoast they love since they opened their doors in 1993. With Kathie's passion for cultivating both flowers and relationships, and Vinny's knowledge of international and local flower markets, the Colellas and their fabulous team of dedicated designers love what they do! Today, they continue to deliver fresh flowers up and down the Seacoast in their signature green van. Visit Jardiniere Flowers on Deer Street in Portsmouth for the freshest flowers, selected wines, and your gifting needs!
P.S. We can also order online!
FLOWER KIOSK | PORTSMOUTH, NEW HAMPSHIRE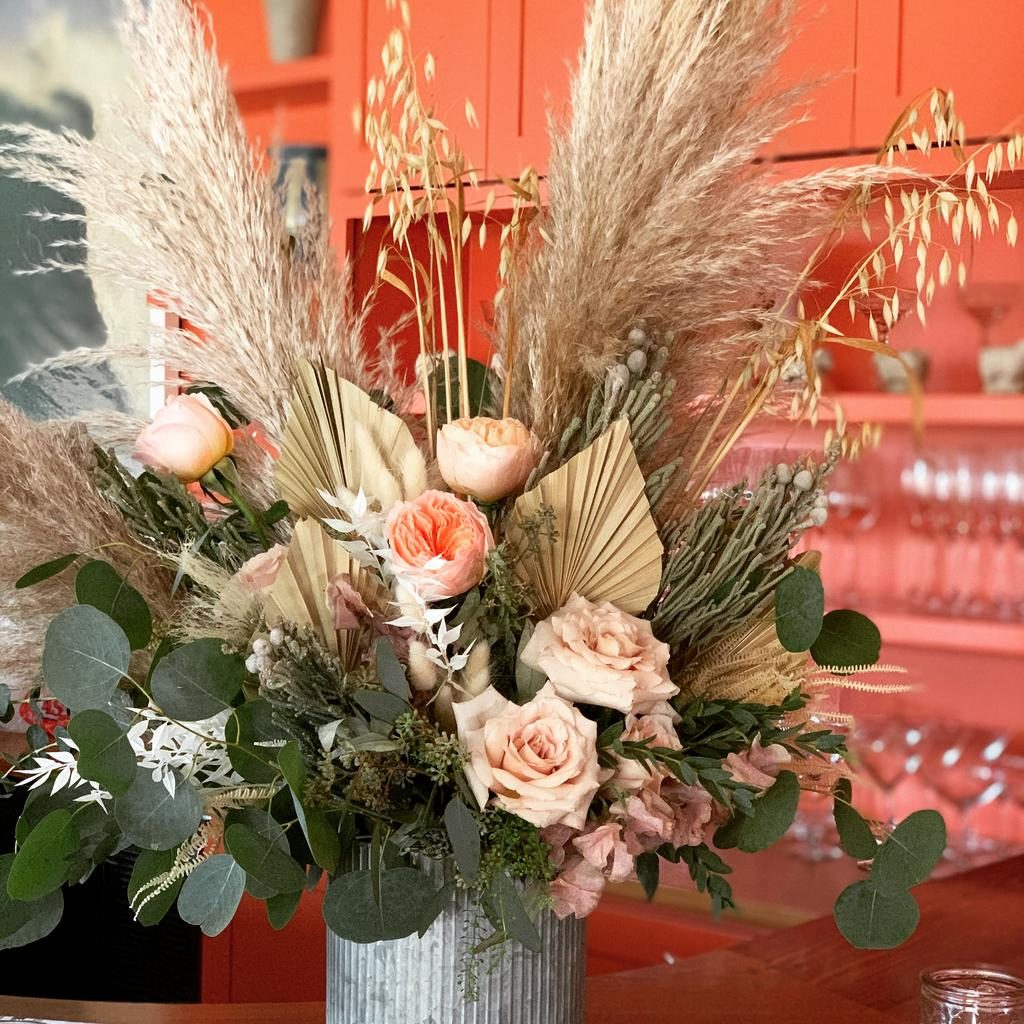 In search of a memorable experience of sight and scent? Welcome to Flower Kiosk, in the heart of downtown Portsmouth. Not only does the Flower Kiosk offer an incredible selection of fresh flowers for weddings, events, celebrations, and special occasions, it also offers a wide variety of gifts and garden essentials. Beautiful vases and succulents dance throughout the storefront, where you'll also find candles, pots, ornaments, and more! Order flowers for local delivery and pickup!
INKWELL FLOWERS | NEWMARKET, NEW HAMPSHIRE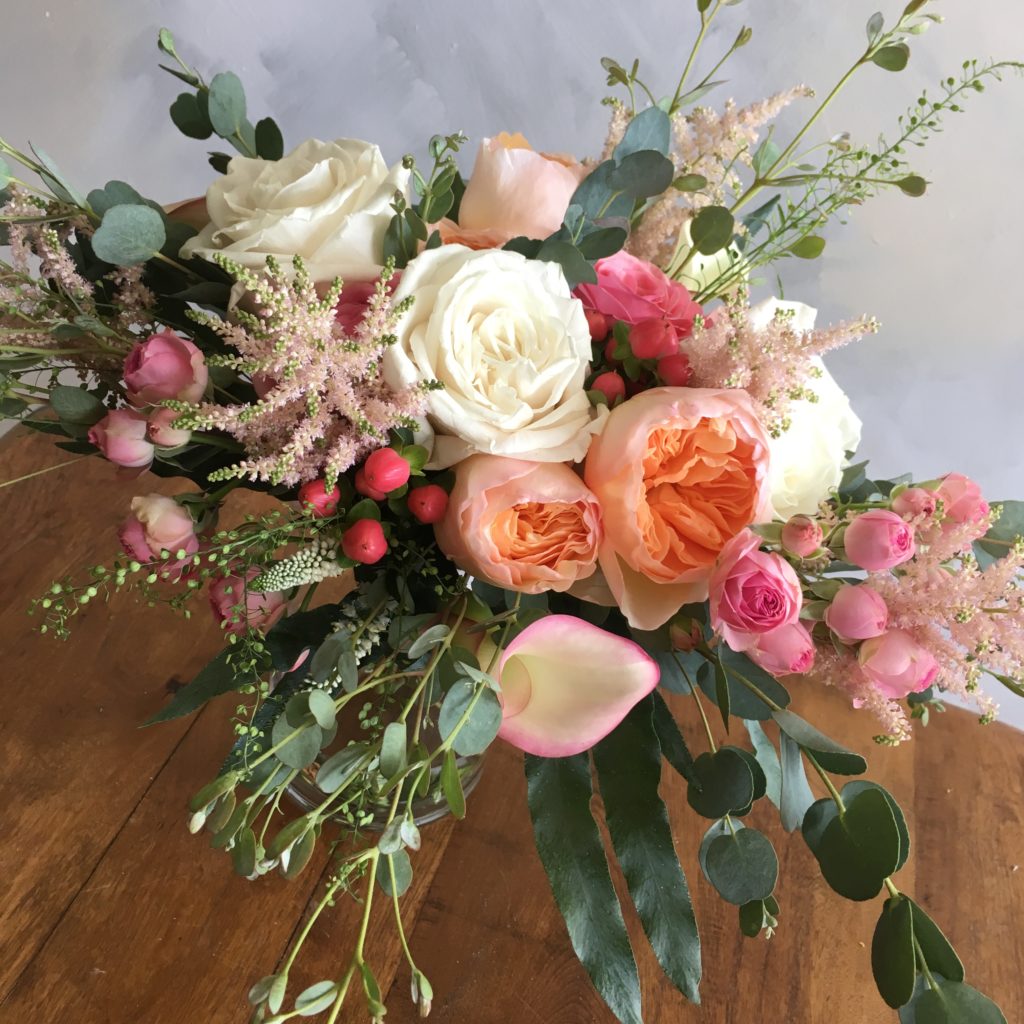 Inkwell Flowers makes garden-style flower arrangements with a careful eye to color and texture. This downtown Newmarket-based floral boutique offers arrangements for home deliveries, weddings, and special events! Inkwell Flowers uses a combination of homegrown and thoughtfully selected imported flowers, while also putting an emphasis on seasonality. Click here to order arrangements online for local delivery and pickup!
IF YOU LIKED THIS POST, YOU MIGHT ALSO FANCY…