The Seacoast offers a variety of exceptional health and wellness services—from nutritionists, dietitians, and personal chefs, to physical therapists, massage therapists, chiropractors, acupuncturists, and more. We're excited to share some wonderful local Seacoast health and wellness destinations that serve our community by keeping us healthy-as-can-be!
AMBROSE INTEGRATIVE MEDICINE | PORTSMOUTH, NH
Ambrose Integrative Medicine is the naturopathic medical practice of Dr. Christine Ambrose, that is located in a beautiful historic building just steps from downtown Portsmouth.
Dr. Ambrose practices family medicine with a focus on disease prevention and wellness for men, women, and children of all ages. She uses both conventional and alternative treatments, orders lab tests, and performs exams, including school and sports physicals, well child, and women's annual checkups. She loves helping others feel their best so that they can enjoy everything this big beautiful world has to offer.
While Dr. Christine Ambrose can prescribe pharmaceuticals and make referrals when necessary as a Naturopathic Doctor, she most often prescribes diet and lifestyle therapies, botanical medicine, vitamin and mineral therapies, and she utilizes physical medicine modalities.
SIMPLY BLISS WELLNESS | PORTSMOUTH, NH
Pain, disease, illness and discomfort are all symbolic forms of communication from the body. It's your body trying to talk to you, trying to make you aware that something is out of balance. Emily Kalar of Simply Bliss Wellness looks at the physical pain individuals are experiencing through this core lens, by combining this integral component with hands-on body work and energy healing modalities for immediate and lasting relief. Each session is chosen by duration and uses a combination of treatment forms that are catered to each client. From massage therapy and stretching, to Reiki and energy healing and integrated mindset, Simply Bliss Wellness has a lot to offer.
HEALING TOUCH CHIROPRACTIC & ACUPUNCTURE | PORTSMOUTH, NH
If you've been searching for genuine, wholistic, natural answers to your healthcare concerns, Healing Touch Chiropractic & Acupuncture may have a solution for you! With over 20 years of experience in alternative medicine, Dr. Tatiana Iwaseczko DC LAc MAOM provides clients with a comprehensive, individually-tailored treatment approach that blends both Eastern and Western traditions. The practice serves women and men of all ages in the Seacoast communities of New Hampshire, Maine, and Massachusetts. Take a peek at the current services offered at this Portsmouth wellness destination, and book your complimentary consultation!
FEED & FLOURISH | DOVER, NH
Feed & Flourish Nutrition Therapy, founded and owned by Registered Dietitian Courtney Bellino, MS, RD, LDN, is a nutrition counseling practice based in Dover, New Hampshire. Feed & Flourish provides a safe and compassionate environment for clients of all races, genders, body types and backgrounds. Through her work, Courtney focuses on the whole person, as she incorporates Intuitive Eating and Health at Every SizeⓇ (HAES) into her counseling strategy, to take a deep dive into the client's relationship with food and body, with a goal to ultimately find inner peace and food freedom.
If you are dealing with an eating disorder, disordered eating behaviors, a history of chronic dieting, and/or body image issues, please contact Feed & Flourish Nutrition Therapy to inquire about services.
Photos: Emma D'Arpino.
HOLISTIC SKIN & TONICS | ROLLINSFORD, NH
Our bodies recognize nature. Our minds crave solace. Our Skin requires touch. Rollinsford, New Hampshire-based Holistic Skin & Tonics focuses on whole skin health and the direct connection between nutrition and our skin. Combining specialized massage techniques and plant based skincare, wellness is not just one treatment; it's a lifestyle and commitment that Owner and Licensed Esthetician Lee Zavorskas is committed to bringing to each client. As a Professional Skin Therapist, Lee's priority is to teach clients how to properly care for their skin—not just from the outside, but from the inside as well.
COASTAL FAMILY NUTRITION | PORTSMOUTH, NH
Owner of Coastal Family Nutrition, Karen Mountjoy, MEd, RD, LD, CLC, is a Registered Dietitian who is dedicated to helping picky eaters and their families achieve stress-free mealtimes and better nutrition. She does this by combining her decade-plus experience in early education and pediatric dietetics to offer individualized care for each client and their needs. From very young to young adult, Karen ensures each kiddo and his or her family feels more comfortable, informed, and confident to get the nutrition they need to thrive.
In addition to private practice, Karen also volunteers her time at Gather NH, hosts snacking workshops, and gives educational talks to local schools, libraries, and museums. She is accepting new clients, offers telehealth sessions, and is in network with Anthem BCBS, Cigna, Harvard Pilgrim, United, NH Healthy Families, and Well Sense.
THE PRENATAL RD
Jessica Monroe PhD, RD, LD of The Prenatal RD is a registered dietitian who focuses on supporting women in their journey towards motherhood – from trying to conceive to having a newborn. The journey looks different for everyone with some experiencing issues such as irregular cycles, infertility, PCOS, or gestational diabetes, among many others. Some examples of how she helps include: Using various lab tests, Jessica can help uncover the reason(s) why a couple may be struggling to conceive and correct those issues with dietary and lifestyle changes as well as targeted supplements to move closer to becoming pregnant. For a client with gestational diabetes, for example, Jessica takes a food first approach to help achieve normal blood glucose levels and avoid unnecessary complications. She utilizes a functional, evidence-based approach to her counseling, while tailoring to the individualized needs of her clients. As a mother herself, she is passionate about helping women have happy and healthy pregnancies and babies!
SMALL BATCH WELLNESS
Since 2015, Small Batch Wellness has been working to nourish growing families throughout the Seacoast. Meg is a Certified Holistic Nutritionist who specializes in postpartum care. She believes that by blending traditional ways with modern-day science, we can create a postpartum experience that honors the individual's path to wellness. Meg recently launched two new services to meet the evolving needs of postpartum families. Purposeful Nourishment is a local grocery and goods delivery service curated for the family with a new baby at home. Favoring local farms + shops, doorstep deliveries are hand-picked to deeply nourish healing birthgivers as they navigate the early moments of parenthood. The Postpartum Kitchen is an online database for families interested in including food as an active form of healing in the postpartum, with a simple, versatile approach focused on gut rebuilding, hormone balancing, and blood building, while being anti-inflammatory AND anti-bounce back.
DUKE FAMILY CHIROPRACTIC | GREENLAND, NH
Duke Family Chiropractic, located in Greenland, New Hampshire, is a locally-owned chiropractic office where Dr. Duke specializes in pediatric and family care. He also has had great success treating many severe or chronic conditions. Through their work at Duke Family Chiropractic, there is always an emphasis on condition-specific rehabilitation exercises, stress management, and proper nutrition.
CJ PHYSICAL THERAPY & WELLNESS | PORTSMOUTH, NH
CJ Physical Therapy & Pilates specializes in helping people aged 40 and older be more active, healthy, and mobile. The expert doctors of physical therapy and team of Pilates instructors help individuals feel empowered through movement—instead of medicine, procedures, or surgery—so that you can spend time doing the activities you LOVE, instead of spending time in the doctor's office. All physical therapy and Pilates services are available in-person or via Zoom. If you're looking to eliminate back, knee, neck, shoulder, or any other musculoskeletal pain or injury, this downtown Portsmouth studio offers Complimentary Discovery Sessions with a specialist. You can also visit the complimentary resource page online for tips and webinars dedicated to helping individuals eliminate back, knee, neck and shoulder pain naturally.
MELISSA SNOW NUTRITION | PORTSMOUTH, NH
Navigating today's food and nutrition landscape can be confusing, but Nutritionist Melissa Snow of Melissa Snow Nutrition is excited to partner with you on your journey to health and wellness! Melissa specializes in digestive health, cardiovascular wellness, athletic performance, and eating behaviors that promote weight balance and body acceptance.
WELLNESS FOR WOMEN | KENNEBUNK, MAINE
Wellness for Women is a comprehensive gynecology practice, located in Kennebunk Maine, that offers a wide range of services focused on meeting women's needs of all ages. Wellness for Women also offers several aesthetic procedures including Emsculpt, Exilis, Emsella, and FemiLift.
Dr. Lisa Dries is a board-certified gynecologist with over 16 years of experience. She has a passion for women's health and strives to develop personalized relationships with each patient, so excellent health can be achieved through a team approach. Dr. Lisa Dries is a National Certified Menopause Practitioner and has a special interest in helping women transition and thrive through menopause. She believes health is achieved by treating the whole person and that medicine isn't a one size fits all.
EILEEN SUTHERLAND, COUNSELOR FOR WOMEN |PORTSMOUTH, NH
Do you want a more satisfying life? Are you struggling with a primary relationship? Adjusting to a major life change?
Sometimes life events happen and we find ourselves overwhelmed and wondering how we'll 'get through'. At other times, we feel 'stuck', perhaps struggling with self-worth, a relationship concern, a life/career transition, or a parenting issue. With warmth and understanding, Eileen Sutherland counsels women in all stages of life to navigate life's inevitable challenges. She finds great joy in helping women discover their natural gifts, talents, and desires so that they can live their best, most fulfilling lives. Together with each client, Eileen helps to identify goals and design a plan to get you from where you are to where you want to be. Her approach is positive, strengths-based, and solution-focused.
SWEETFERN CENTER FOR WELLBEING |KENNEBUNK, MAINE
The mission at Sweetfern Center For Wellbeing is to support people in healing, personal growth, and life's changes. Easing physical and emotional pain, with intuitive guidance, energy healing, and creative art, Founder/Owner Tammy and her team offer remote sessions online, as well as in person sessions, at this Kennebunk wellness destination. If you go in person, be sure to visit the beautiful and relaxing Himalayan salt room!
Tammy Miller is an ordained minister, a gifted healer, and compassionate soul, who is certified and trained in a wide variety of wellness approaches, including Reiki and AromaTouch Technique, among others. Tammy has navigated challenging times during her life and it is her desire to help support others on their healing journey, by sharing wisdom and learnings through her own experience.
ORTHOLAZER | PORTSMOUTH, NH
Chronic Pain? Arthritis? Post-op Pain? Orthopedic Injuries? Meet OrthoLazer.
Portsmouth's new orthopedic laser center is here to treat patients who are struggling with chronic pain. Using exclusive robotic laser therapy to treat pain and inflammation, OrthoLazer's services are noninvasive and safe. Located in Portsmouth, just a few miles from downtown, OrthoLazer serves the entire Seacoast community. Laser therapy is a great alternative to steroid injections and opioids, and can help delay surgery in certain instances. It's even proven to be helpful before and after surgery to make the pre-operation and post-operation healing as smooth as possible. Many patients find that this form of treatment dramatically improves their level of pain and increases functionality.
IF YOU LIKED THIS POST, YOU MIGHT ALSO FANCY…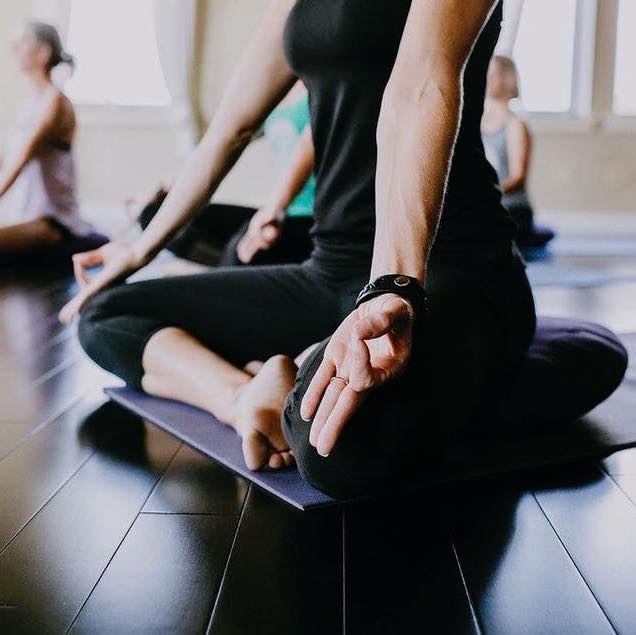 SEACOAST LATELY'S 2021 FITNESS GUIDE! ->