5 THINGS WE LOVE ABOUT BLUSH PORTSMOUTH!
With a smile as big as they come, and hugs so warm and sincere, Ashley makes you feel like she's been anxiously awaiting your arrival all day! Blush Portsmouth is all about creating a positive, friendly, welcoming environment for each individual who walks in the doors of Ashley's downtown Portsmouth facial and waxing studio. Striving to create an oasis that is empowering, comfortable, and rejuvenating, Ashley couples her expertise in beauty and aesthetics with her passion for inner beauty to create a combination experience that will likely have you running back for more.
Here are a few of the many things we love about Blush Portsmouth…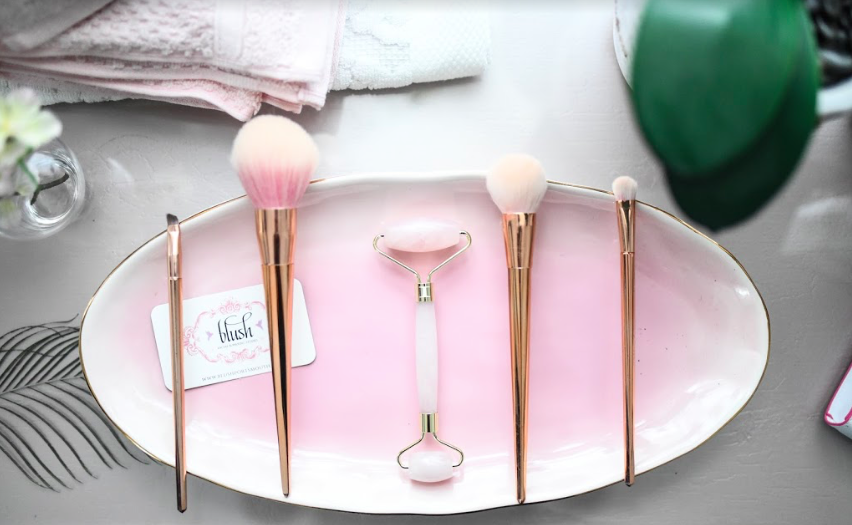 The intimate space!
Blush is a cozy, one-room studio located in a historic building on "The Hill" in downtown Portsmouth.
The Motivation!
Ashley is a great listener, has a positive attitude, and cares deeply about her clients. While you're enjoying a facial, you can feel free to engage in a deep, meaningful, and 100% confidential conversation with Ashley (if you wish), and feel twice as incredible when you leave!
Lacey!
Many days, Ashley brings her sweet dog Lacey to work with her. If you're a dog fan, Lacey can snuggle on your lap during your treatment! If you're not a dog person, Lacey will sit on her cozy dog bed and won't make a peep:).
The variety!
If you're getting ready for a special event—a wedding or holiday party—or  simply maintaining your loveliness all at once, Ashley offers a wide variety of services under one roof—from waxing and facials, to pedicures and makeup lessons! Take a peek at the full menu here. 
The Top-notch products!
Keep your skin looking bright and FABULOUS after your facial with Ashley's offering of skincare products. Purchase serums, face wash, and more from Image and Ormedic (a certified organic skincare line) at Blush!