If You Like Piña Coladas…
If You Like Piña Coladas, head straight to The Boathouse!
And if a fresh, meat-y lobster roll is on your mind, head straight to The Boathouse!
Why?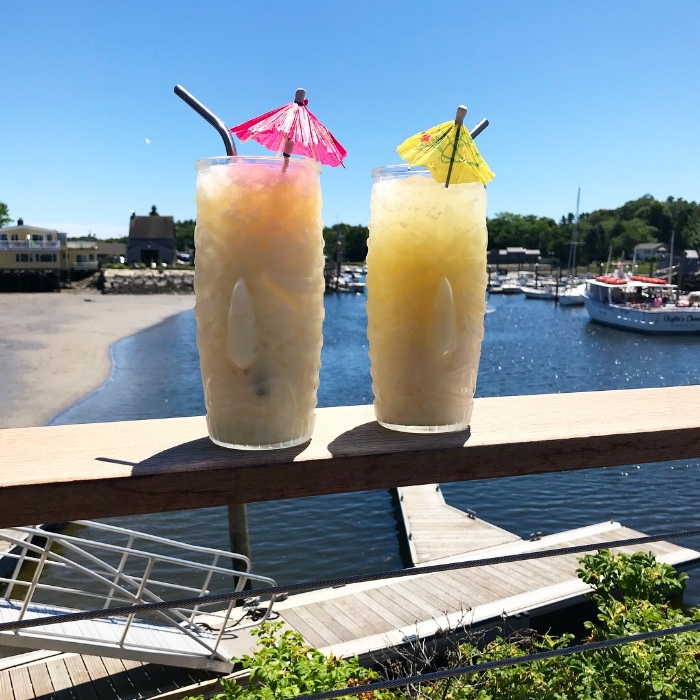 This restaurant in Kennebunkport, Maine is new to town, and it perfectly blends the natural beauty of summer in Maine – with a luxurious yet relaxing environment and tasty Maine classics for lunch and dinner!
Here's why we've fallen in love…
It's local!
Fresh seafood and pretty plants from Snug Harbor Farm… It's the little things that put a smile on our faces!
It's nautical-chic!
Beautiful inside and out! Trendy touch with the custom neon lights!
Outdoor dining!
Watch the boats scoot by and happy vacationers walk to and from Dock Square from the comfort of plush outdoor seating…
We could definitely get used to this…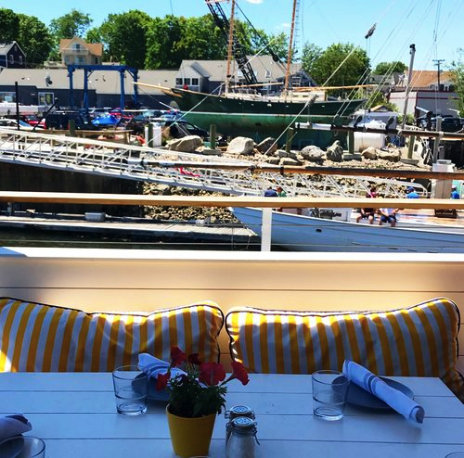 The views!
Is this real life?? Stunning views of the Kennebunkport River that can be seen from the deck of The Boathouse… Wow!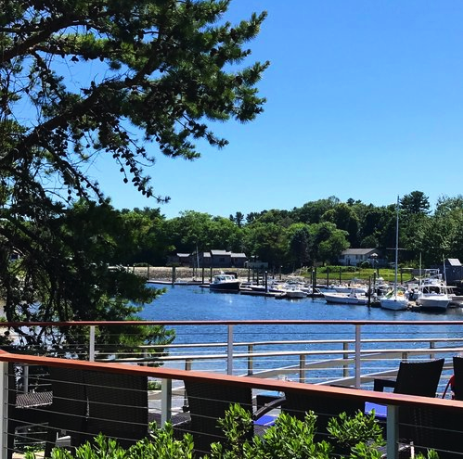 The food!
As soon as our eyes glanced at the "grilled street corn", we had to put in an order…
Maine. Lobster. Rolls.
Our friend visiting from NYC said, "It's the meatiest lobster roll I've ever had!"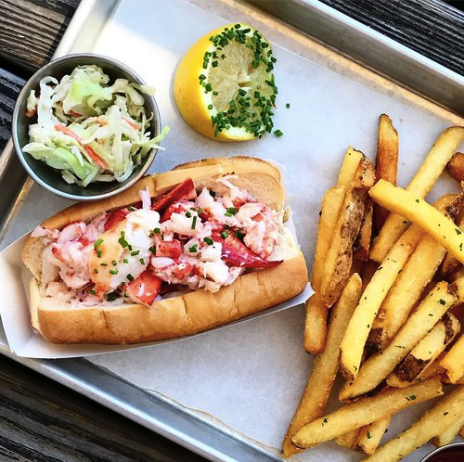 It's also a hotel!
If you're like us, we're thinking, "I wish I could live here," you can! For a few days at least;).
We'll definitely be back soon!