LOCAL FEATURE: MISSION Portsmouth!
MISSION Portsmouth has taken fitness to the next level. With high-end amenities and a variety of classes, this West End well-being destination is not to be missed. Below we meet Owner and Founder Mindy Anderson, and learn how the seacoast's newest boutique fitness venue came to be…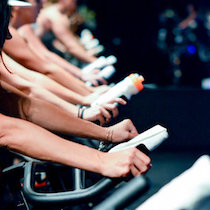 Mindy Anderson grew up in Rye, New Hampshire and has since lived in many places around the world – most recently, London. Her career in medical devices sent her and her husband traveling around the globe where Mindy was always on the go. With a personal passion for exercise, Mindy found herself working out in a variety of boutique fitness studios from Salt Lake City to New York. She was inspired by the high-intensity classes and luxurious environments of studios such as SoulCycle and Physique 57, and soon Mindy thought, "Why not create an upscale fitness club on the seacoast that offers a variety of classes under one roof?".
Sparked by an entrepreneurial spirit, a go-getter attitude, and some quick decision-making, Mindy launched MISSION – a concierge-level fitness concept – this past May.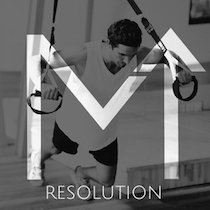 MISSION is located in the old Balance Gym in Portsmouth's West End neighborhood. Mindy stumbled upon this location this past January, and quickly went to work conducting a complete transformation of the space – think exposed brick walls with modern décor. The club now offers over 60 classes per week that range from Cycle and TRX, to Barre and Yoga. MISSION also frequently hosts pop-up classes and events like GLOYOGA and VINO + VINYASA, which are perfect additions if you're looking to shake up your fitness routine!
To offer a full gym experience, MISSION boasts a stunning facility equipped with showers, rotating high-end toiletries, lockers, blowdryers, and even a newly-launched drybar! To fuel-up post-workout, the club also serves heathy power foods and beverages at their cafe, Nourish. Avocado toast anyone?? If that isn't enough, MISSION also offers its own line of athletic apparel, so you can gear up and rock a sporty-chic look all over town!
Mindy's favorite parts about the MISSION experience so far are exposing new members to the upscale fitness environment, and teaching them about the benefits of group fitness classes. I was surprised to hear her say that many people who come to MISSION have never belonged to a gym before or participated in group fitness classes.
Mindy loves owning a business in the West End because the neighborhood is edgy and pushes boundaries just like MISSION. The community in this area is strong and MISSION is surrounded by some incredible businesses – hello Weekender House, Making Faces, and White Heron! And you can't beat the large space and complimentary parking, can you??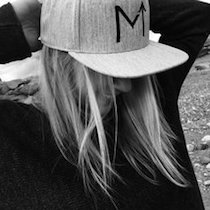 MISSION provides a luxurious environment for working out, yet taking classes here is easy on the wallet! Whether you select a drop-in workout, a multi-class pack, or a monthly unlimited membership, there is an option that is sure to suit your style.
MISSION is offering Seacoast Lately followers a special discount through January 15th! Use code: SEACOASTMISSION at checkout to receive 20% off drop in rates as well as five, ten, and twenty class packs!
 If you haven't yet visited MISSION, you will probably want to put it on the top of your "to-do" list – I guarantee you will be impressed!
*All photos c/o MISSION.