LOCAL FEATURE: STREET'za!
Do you remember when the space currently home to MOXY was the restaurant Saucy Grace? That local eatery was Michelle Louzaway's very first restaurant, which she opened in 2001. It was there that she first met acclaimed chef (and now husband) Josh Lanahan, and together the duo has started and grown an amazing series of successful businesses here on the seacoast.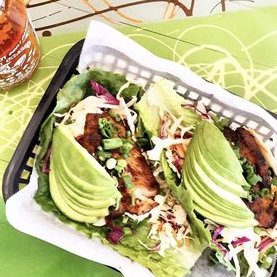 Before Saucy Grace, Michelle had been a successful attorney who was passionate about amazing food, but had no experience running a restaurant. But with her creative spirit, sense of adventure, and innate optimism, she took a risk to follow her dreams, and opened the doors to Saucy Grace.
Josh graduated from the Culinary Institute of America and worked at a variety of highly-acclaimed restaurants before working his way up to Head Chef at Lou's Upstairs Grill (currently home to the 100 Club). He then moved on to Saucy Grace, where he and Michelle immediately bonded over their shared dislike for mesclun…
Saucy Grace gave way to the couple's first shared restaurant, Fresh Local – a food truck that scooted around Prescott Park during the summer of 2009. Fresh Local was named one of the "Top 10 Food Trucks in the Country" by GQ Magazine and won the hearts of many locals. Are you one of them?? Always on the move toward new adventures, fresh vibes, and a funky, innovative menu, Michelle and Josh started Fresh Local "Bayside" at the Newington Great Bay Marina. Then came STATION – a parking lot beer garden in downtown Portsmouth (a smashing success), and Cemita Shack at the Portsmouth Green!
In 2011, Michelle and Josh started STREET – the funky international street food joint that serves one of the best Sunday brunches on the seacoast! If you haven't yet heard the word on the "street," this family of restaurants has expanded even more!!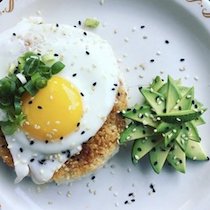 Let's meet STREET's three newest family members, shall we??
STREET'za– The space that was once home to Ken's West End Pizza has transformed into a take-out and delivery joint! Josh put an international spin on a traditional cuisine and guests are thrilled with the menu (Tuesday through Sunday; 11-9. Pizza by the slice at lunch)!
P.S. STREET'za deliveries will soon offer wine and beer selections if this tickles your fancy!
b.Bar – This cozy space serves as a speakeasy-style bar with a natural aesthetic. Think moss, grass, and stone wallpaper, exposed wood, and a dark, woodsy feel. The bar is now open in the evenings for light bites and craft cocktails. It shares STREET'za's menu…for now (Tuesday through Sunday; 5-9)!
b'zaar – A multipurpose area for private parties and pop-up markets! Check out this month's WinterAlm pop-up market for traditional German pastries and mulled wine (Thursday through Sunday; 11 to close. Closes December 23).
Have you been to STREET'za yet?? Tell us what you think!!
xx
Maggie