THE INSIDE SKINNY ON… New England Instagrammers (#2)!
The summer season is a beautiful time to explore little pockets of New England. Whether it's a day trip to a small town in Maine, or a long relaxing weekend at one of our most famed destinations on the east coast, there is always a new area to see and explore!
 While Seacoast Lately highlights the fabulous stretch from The Kennebunks to the New Hampshire Hamptons, there are other New England-focused Instagrammers and bloggers who inspire us this season.
See who they are…
Stix-and-Stonez
We love Elizabeth's photos from a trip to Provincetown last summer, and we learned about new places from her recent jaunt to Providence, Rhode Island!
New England Living
You can always count on Alyson for beautiful scenic photos from every corner of New England. If you're looking for a weekend getaway, be sure to check out her travel guides here.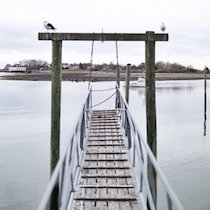 The New England Life
Don't you want to just jump into Robbin's photos? This South Shore blogger and Instagram maven captures the New England coastline in a laid-back, sophisticated way. Her travel guides are wonderful too!
Shell Chic'd
Look to Emily Fanning for some of the brightest, happiest, most colorful photos of New England. As a lover of all things cute and girly, Emily's feed is sprinkled with pretty flowers, nautical doors, and lighthouses!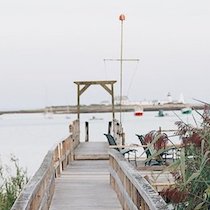 Stephanie Stellwagen
A Kennebunkport resident, Stephanie captures the nature of our area so beautifully! Through her account, Stephanie highlights a tasteful selection of restaurants, shops, and boutique hotels from Maine to Connecticut!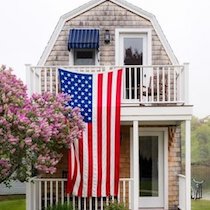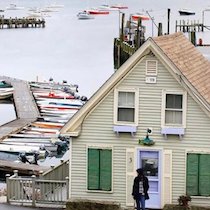 Jackie Greaney
Jackie is another Kennebunkport enthusiast who captures the area in her own unique way. Hop on to Jackie's account and get a true taste of classic New England fashion, lifestyle, and travel.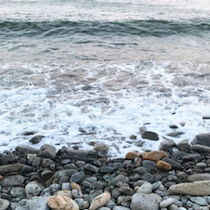 Eklund Griffin
Sisters Hayley and Blair Griffin own a handbag company based in Portland, Maine. Whenever they post from their photo shoot at local establishments, I'm often introduced to a new restaurant or coffee shop. Plus, this sister duo has incredible taste and four amazing eyes for design!
Do you have a favorite New England Instagram account that you're following right now? Let us know about it!
xx
Maggie