LOCAL FEATURE: SOMMA Studios!
What a treat it was to sit down with the extremely talented and friendly Jen of SOMMA Studios last week. Not only does Jen have an eye for beautiful architecture and design, but she is sweet person who has a lot of positive energy and a genuine love for the seacoast…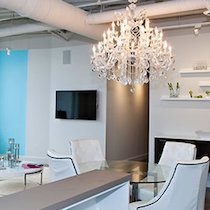 Jen grew up in York, Maine and knew she wanted to pursue architecture when she was just a freshman at St. Thomas Aquinas High School. She followed her passion to Roger Williams University and during the summers, interned with Portsmouth-based architect Lisa DeStefano, whom she says was "the greatest teacher and mentor". Awwww. After college, Jen officially joined Lisa Destefano's team and the two worked alongside each other for nine years before Jen opened her own firm, SOMMA Studios, in 2006. (Happy 10th Birthday)!!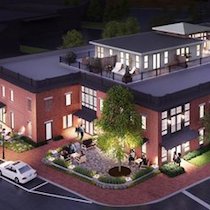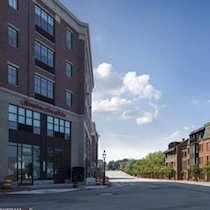 Jen has worked on projects ranging from retail and corporate, to residential and industrial, but her specialty is working with a very niche market — young families who are trying to make their homes more efficient spaces to live, work, and play. Jen loves coming into a project with fresh eyes, helping clients "get creative" with their spaces, and making what they have work. I asked Jen if it was difficult to work with the historic homes we have here on the seacoast, and she said, "yes", because they are all so unique but it's a challenge she loves! Jen says architecture doesn't have to cost a fortune and she aims to be affordable for young families because she believes that everyone should have a functional home with good design. I like her thinking!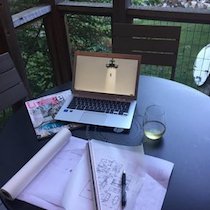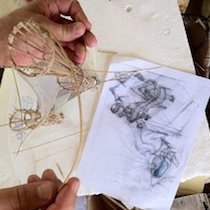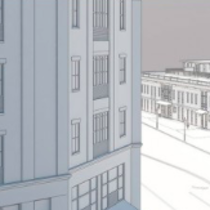 ("SOMMA" is an Italian word that means "sum of the parts". With a team of three, each member comes from a different background and has a variety of talents to bring to the business).
Jen's office is located in the brand new COVE Workspace in downtown Portsmouth. She is grateful that people are so supportive of each other and, as a result, she is able to work alongside very talented interior designers and fellow architects from our area. Jen appreciates that the seacoast is incredibly rich with art, music, and culture, and is fortunate to live and work in an area of the country that is so desired by others to visit.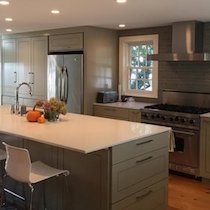 Thank you for sharing your talent and positive energy, Jen; the seacoast is fortunate to have you!
xx
Maggie
*All photos c/o SOMMA Studios.