THE INSIDE SKINNY ON… Seacoast Lately's POP-UP SHOP!
It's here! It's here! We are beyond excited to announce the official opening of Seacoast Lately's Pop-Up Shop!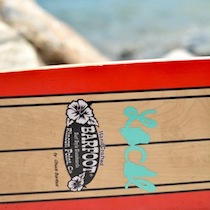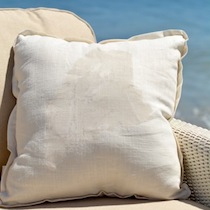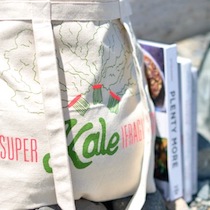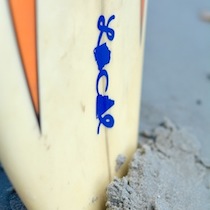 Born from a desire to create unique seacoast-themed products in collaboration with local makers, we are thrilled to be working with these four very talented and creative seacoast-based artists…
Sean McDonald (Rocket Fuel Only) – I called Sean one afternoon this winter after seeing his bright pink advertisement at White Heron. I was immediately drawn to his eye-catching color combinations and precision in his work. I knew he would be the perfect person to execute our vision for the farmer's market tote! Sean is a full-time screen-printer and gifted designer who has the ability to print on almost any surface from canvas to wood. This born and raised Portsmouth artist now works out of his studio in Rye, New Hampshire.
Nick Richard (Sticker Ninjah) – Founded in 2012 in Kittery, Maine Sticker Ninjah designs stickers, signage, and apparel for both local businesses and national brands. Nick did an incredible job creating our "LOCAL" vinyl decal and we couldn't be happier with his work. Nick's attention to detail and design knowledge are unparalleled; be sure to follow @stickerninjah on Instagram and Facebook to see his latest projects!
Sam Wright (Seagate Studio) – You may remember Sam from a blog post we wrote about her business, Seagate Studio, earlier this year. Based in Portsmouth, Sam creates custom pillows and signs that show a washed, coastal look. Sam worked with us to create custom pillows for the beautiful seacoast states of Maine and New Hampshire! We're thrilled!
Raya Al-Hashmi (Raya on Assignment) – Raya is a natural with a camera. She truly captures people, places, and products in a beautiful way… and it is no surprise she has become a local favorite! We are so grateful to have had the opportunity to work with Raya for this product photoshoot. Not only did she listen to the vision, but the project was amplified when Raya added her own creative flare!
All three products are limited edition and can only be found right here on Seacoast Lately!
Browse Products! -> 
(Free Shipping!)
xx
Maggie