LOCAL FEATURE: Weekender House!
From his upbringing in the Ozarks to a successful career in Miami's Design District, Chad Callihan brings a well-rounded wealth of knowledge and expertise to the seacoast.
Perhaps you know Chad from his beautiful home furnishings shop, Weekender House, that adds coastal charm and a modern flair to Portsmouth's up and coming West End neighborhood; but how did this design expert get to where he is today?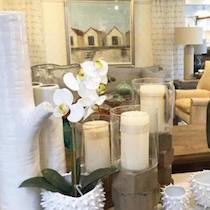 Chad has always had a passion for art and design. As a child, he was fascinated by home furnishings and decor, and first began collecting goods on weekly trips to the flea market with his grandparents. Chad's hobby eventually turned into a thriving career, which allowed him to work at the famed Baker Furniture in Miami, and later launched his own line of home and garden products.
A special someone led Chad to the seacoast five years ago and he has happily called Portsmouth home ever since. Chad feels fortunate to be surrounded by such rich history, and he views the seacoast as a magical place – "quintessential New England at it's best!". (I think we can all agree with that ;).
Chad's expertise in the design industry, combined with his passion for the seacoast, prompted him to establish Weekender House in 2012. At first, the shop occupied the space on Albany Street (currently home to Making Faces), before moving across the street to a garage-turned-home decor paradise! The storefront offers a variety of products, from unique furniture and rugs, to coastal home accessories and more. With a beautifully curated selection of top-quality, eco-friendly products, Weekender House offers something for everyone's style. One of Chad's personal favorite lines that he carries is LEE Industries – tasteful, envionmentally-friendly and family-run since 1960!
With a selection of home furnishing shops found throughout the seacoast, you may wonder, what makes Weekender House unique? Chad and his team of designers offer complimentary design services specifically catered to your personal style and your home's needs. Stop by, dream up your ideal living room, and watch it come to life!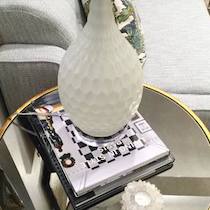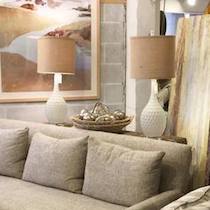 Thank you, Chad, for adding your unique touch and artistic eye to the seacoast!
xx
Maggie