THE INSIDE SKINNY ON: Seacoast Lately's Holiday Guide!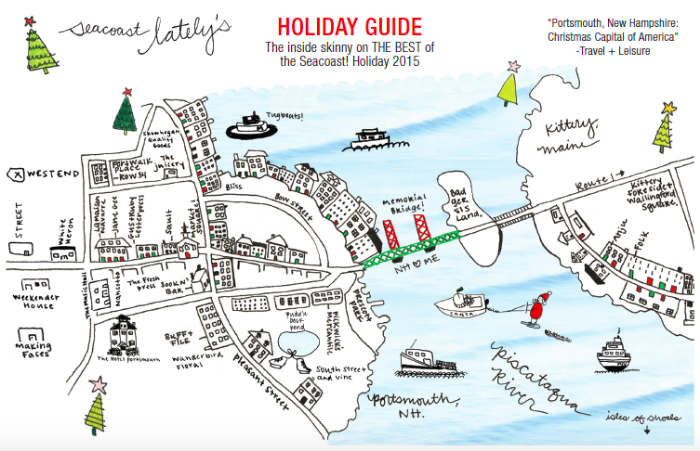 It's official: The holidays are upon us! Over 20,000 people expected to visit Portsmouth a.k.a 'The Christmas Capital of America' this season…isn't that crazy??
Just in time for Plaid Friday and Small Business Saturday, the Holiday Guide has arrived! These carefully curated guides are scattered around downtown Portsmouth and Kittery so, if you're headed downtown, be sure to pick up a copy of your own!
A huge THANK YOU to all of the amazing local businesses involved….
Anju    Bliss    Book & Bar    Buff & File    Fancy Face Studio    Folk    The Fresh Press
Great Island Realty    Gus & Ruby Letterpress    Hotel Portsmouth    janegee    The Juicery
La Maison Navarre    Lisa Teague Studios    LizFit    Making Faces    Nahcotta    
Pickwick's Mercantile    Puddle Dock Pond    Quiet Home Paints    Row 34    Seacoast Flash NH
Seagate Studio    Skowhegan Quality Goods    South Street and Vine    Strawbery Banke    
STREET    Sault New England    UROCK Marketing    Wanderbird Floral    Weekender House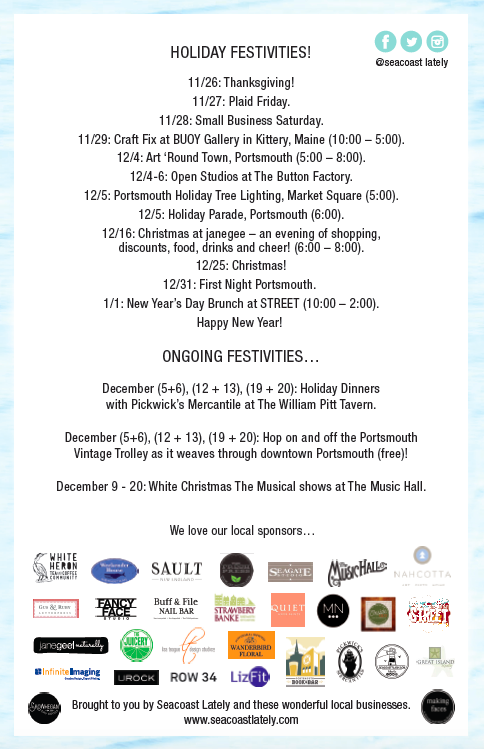 Happy Holidays!
xx
Maggie