WELCOME TO OGUNQUIT + WELLS, MAINE!

There are so many things to do in Ogunquit, Maine. It's a quintessential beach town that truly reflects the Maine state motto, "Vacationland"! As soon as you step foot on the sandy shores of Ogunquit Beach, or stroll among the historic New England buildings and lobster boats at Perkins Cove, you'll immediately feel a sense of pure relaxation…
let's explore beautiful ogunquit, maine, shall we?
Nikanos
Nikanos restaurant provides a touch of the Mediterranean in coastal Ogunquit, Maine! With a heavy emphasis on Greek cuisine, this family-owned eatery offers traditional appetizers such as marinated grilled octopus, spanakopita, and homemade dips and spreads with grilled pita and roasted garlic lavash—perfect for sharing! Entrees are highlighted by fresh seafood dishes such as fresh fish plaki, whole grilled branzino, and Valerie's shrimp souvlaki. More traditional fare includes braised lamb shank, Yiayia's roasted lemon chicken, and moussaka.
Visit Nikanos for Happy Hour every Thursday-Sunday from 2-5PM for live music, food and wine pairings, and drink specials. And don't miss Sunday Brunch weekly from 10AM -3PM!
Inn On Shore Road
Enjoy luxurious accommodations at the welcoming, 12-room Inn On Shore Road—conveniently located in the heart of Ogunquit, Maine! Park your car during your stay, enjoy quick walks to the beach, and easy access to all Ogunquit has to offer, then rest your head at this cozy getaway! The Inn On Shore Road also offers a continental breakfast delivered to guests' rooms every morning, which we always love!
Leavitt Theater
The Leavitt Theatre opened in 1923 as a venue for silent films. Through the Depression, the Second World War and to the present day, The Leavitt Theatre has been Ogunquit's cinema, offering first run films, classics and live events. Today, we can enjoy the variety of entertainment along with new American cuisine and craft cocktails! The Kitchen is open Wednesday through Monday from 5pm-12am, and the bar is open until 1am.
Check out The Leavitt Theatre's full lineup of events online, and get excited for free movies, silent films and live music on Wednesdays, and Comedy Night on Thursdays!
Aland Realty
Aland Realty is a locally-owned, non-franchised real estate brokerage serving the Seacoast of New Hampshire and Maine with offices in Portsmouth, Dover, Kittery and Ogunquit. Aland agents are established and active residents of the communities they serve, and each agent brings unique strengths to the team, while being united by one common interest: to help others.
The Beach Basket
The Beach Basket Cafe offers a fresh take and modern approach to beachside snacks—offering convenient items that are unique and seasonally-inspired! Enjoy freshly crafted subs, delicious salads, and fresh squeezed lemonades—perfect for a day at the beach!
Wild Bevy
Wild Bevy Distilling is a local, family-owned distillery located in Wells, Maine. Mae, Michael, and the Wild Bevy crew handcraft Maine-inspired spirits made with ingredients that are responsibly foraged and locally sourced. Pop by to pick up handcrafted bottles to take home, or visit the beautiful tasting room for indoor and outdoor cocktail sipping, and fun events!
NORTHERN UNION WINE BAR
Northern Union Wine Bar is an elegant and comfortable restaurant offering seasonally-inspired dinner and drinks in the seaside village of Ogunquit, Maine. Northern Union is open for indoor and outdoor dining Tuesday through Sunday starting at 5pm, when we can dine al fresco on the deck, on the lawn, or by the outdoor fireplace! Make your Rezz!
Anchorage Inn By The Sea
Welcome to Ogunquit, Maine's four-season resort—Anchorage By The Sea! While staying at the Anchorage, guests can enjoy sweeping views of the ocean, easy access to the Marginal Way, heated pools, hot tubs, tastefully-decorated rooms, and many more amenities!
Backyard Coffeehouse & Eatery
In addition to offering locally-roasted coffee from Bard in Portland, Maine (another place we adore), Backyard Coffeehouse & Eatery, in the heart of Ogunquit, Maine, serves flavorful espresso beverages, MEM loose leaf tea, and a rather delicious iced matcha latte if we do say so ourselves! Backyard serves beer and wine as well! So sit back and relax on a sunny Ogunquit morning, or take some sammies to the beach for midday fuel! We go crazy for the strawberry biscuits!
THE MAINE CATCH
The Maine Catch is a seafood restaurant offering a range of classic New England dishes in a rustic, yet modern, ambiance. The 160-seat, two-level space includes outdoor patio seating, a lively bar scene, and a wood-paneled stone fireplace.
Surf Point 360
With some of the best views Ogunquit has to offer, Surf Point 360 at the Anchorage by the Sea provides a beautiful dining experience with traditional Maine seafood and contemporary American fare. Upstairs at the Surf Point 360, guests 21 plus can enjoy a cocktail lounge with an extensive outside deck overlooking the Atlantic Ocean.
LAS OLAS TAQUERIA
Las Olas Taqueria is a locally-owned Mexican restaurant that serves flavorful and fresh dishes to the Seacoast of New Hampshire and Maine. Locally owned and locally rolled burritos, tacos, bowls, and more since 2008. Las Olas Taqueria has locations in Hampton and Exeter, New Hampshire, and in Wells, Maine. All of the food served at these casual, bright eateries is made from scratch with love, and burritos, tacos, bowls, and more are all made with fresh proteins, a variety of veggies, and flavorful sauces!
THE MARGINAL WAY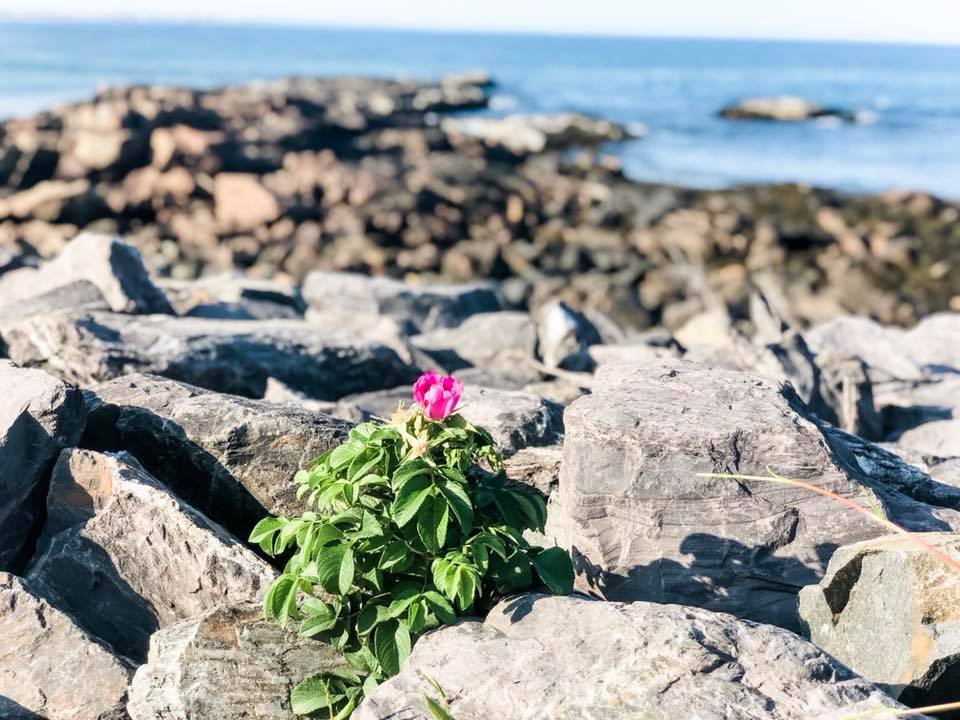 The Marginal Way is an historic and accessible coastal cliff walk located between Perkins Cove and Ogunquit Beach. Stroll along for stunning views of the ocean and some of the most picturesque views Ogunquit has to offer!
SOME OTHER LOCAL SPOTS TO CHECK OUT:
IF YOU LIKED THIS POST, YOU MIGHT ALSO FANCY…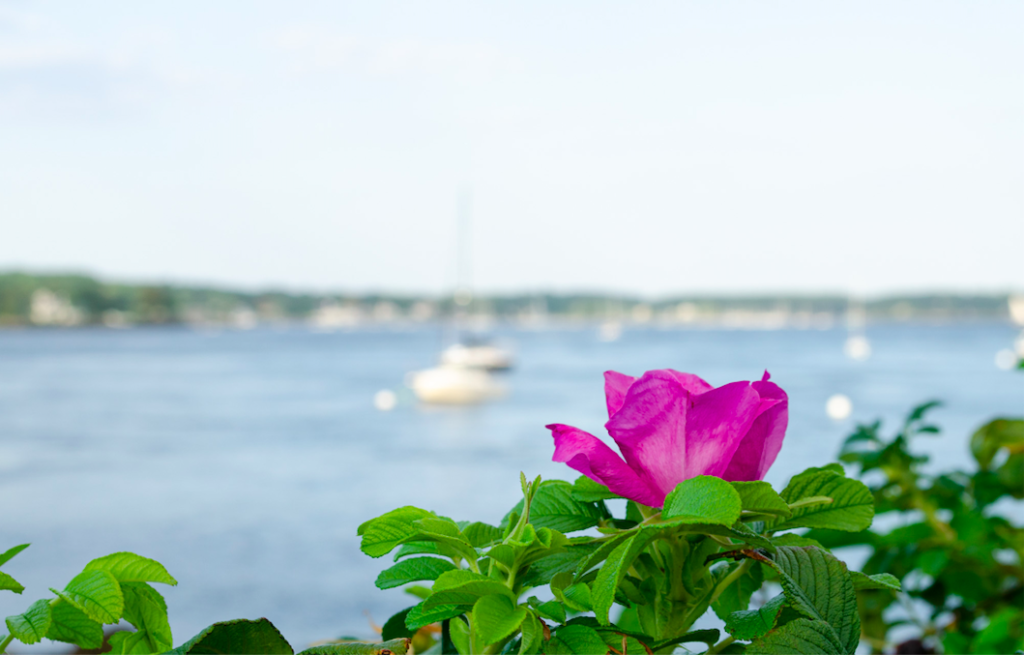 Seacoast Lately's Guide to York, Maine!