THE INSIDE SKINNY ON A WILD VALENTINE FLORAL INSTALL!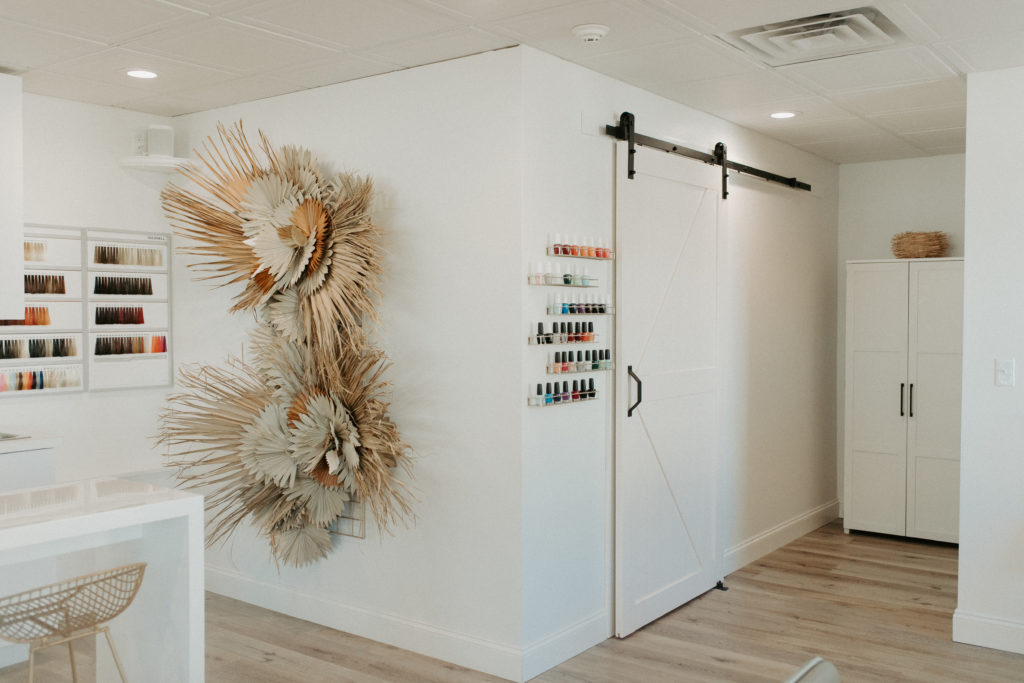 Once upon a time, there was a blank canvas eagerly awaiting to be transformed by the inspiring design skills of local artists…
Local salon owner Becca envisioned a "boho chic" salon.
The result?
Something "wild"ly beautiful…
Pamela Hodgkins, of Portsmouth-based interior design company Brass+Pine, was working on a commercial design project for Wild Salon in Exeter, New Hampshire when she approached Sarah of Wild Valentine to create a dried floral installation. The vision was that palm fronds would dazzle the walls to create a statement piece.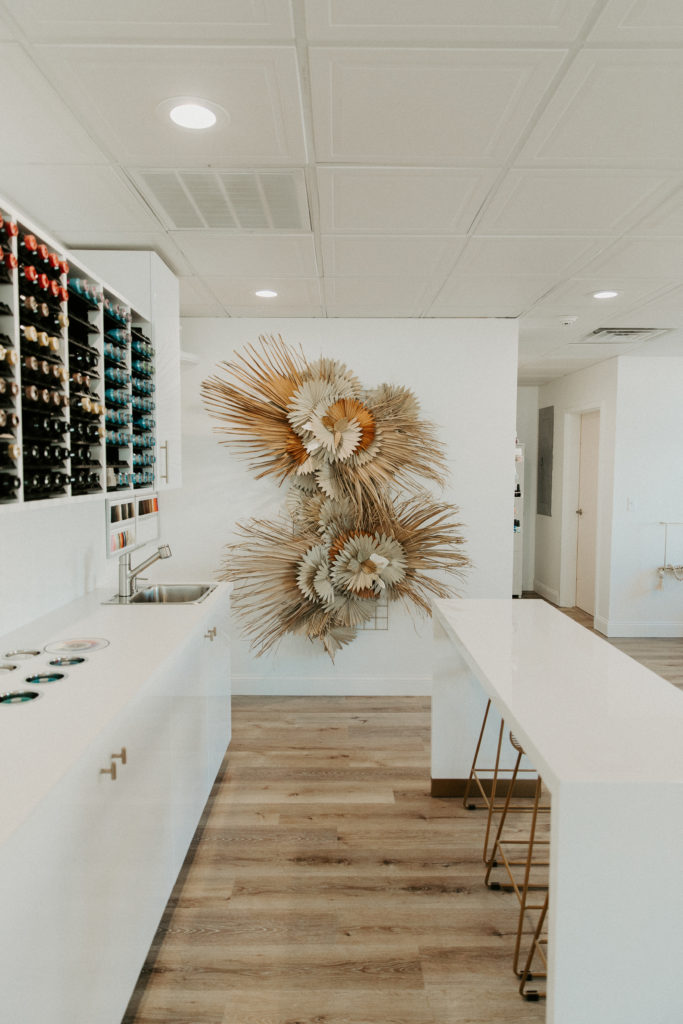 Sarah took this idea one step further by incorporating accents that would play off of each other throughout the naturally-lit space.
THE WILD VALENTINE DESIGN PROCESS…
Sarah always starts her design process by assembling a mood board, with a collection of inspirational images, to communicate the general direction she's headed in. With the client's feedback and approval, she moves onto sourcing materials and testing ideas. When she and the Wild Valentine team work on projects like this installation, they don't often have a specific end point in mind. It's a matter of holding the materials, seeing how each piece fits together, and adding them in, layer-by-layer, until it takes shape and Sarah's happy with the result.
If you're looking for a custom floral installation for your home, office, or boutique, connect with Sarah at Wild Valentine!
And be sure to follow the dream team of local women-owned businesses who made this dreamy space come to life on Instagram!
SALON: @wild_salon
INTERIORS: @brassandpine
FLORALS: @wildvalentine
PHOTOS: @katiekielyphotography
IF YOU LIKED THIS POST, YOU MIGHT ALSO FANCY…