THE INSIDE SKINNY ON… OSGOODE MARLEY!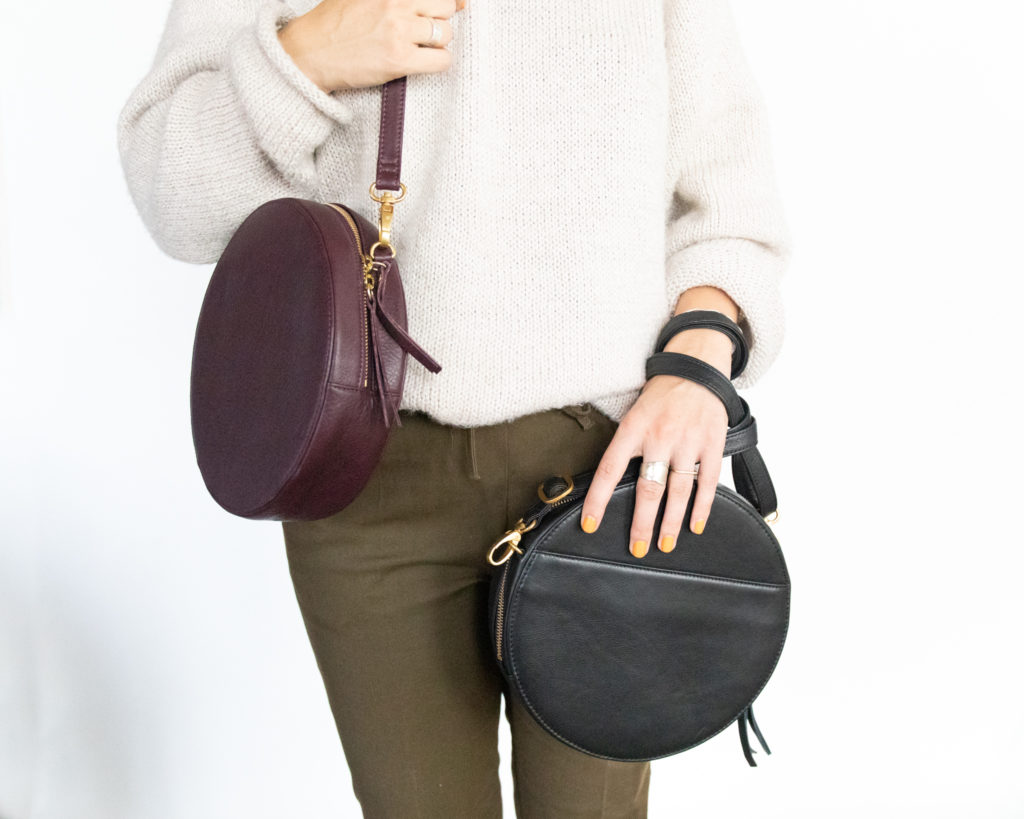 Built on quality, functionality, and artful design, Osgoode Marley leather products are created in and innovative and classic ways that withstand the test of time. Based in North Hampton, New Hampshire, this local business sells its bags and accessories right here on the Seacoast and all over the world.
We're excited to share some insight on this unique Seacoast brand!
Ready to learn more?
WHO: The brand was founded by Bob Murphy and Bill Cierro. The two leather enthusiasts met at a Boston-based leather wholesaler in the 1990's.
WHAT: Osgoode Marley's unique line of products range from messenger and crossbody bags, to backpacks, passport holders, wallets and more! These beautiful leather goods blend classic design with the modern functionality and comfort we all crave. Browse Osgoode Marley's online site to shop for a variety of products for men and women of all ages. Using the finest quality leather and hardware, Osgoode Marley's trained artisans work in a small production setting to nimbly craft each bag and accessory by hand, resulting in the finest quality products possible.
WHEN AND WHERE: This North Hampton, New Hampshire-based company was founded in 1998. The leather in Osgoode Marley's products is sourced from Buenos Aires, Argentina, treated in New York City, and assembled in China, but the brand has always called the Seacoast home. Looking for some local spots at which to browse Osgoode Marley's products?? View the store locator.
WHY: Founders Bob and Bill are both passionate about leather goods and wanted to bring fine leather products to the market that were made with exceptional materials, and more importantly, they wanted a brand that was founded on integrity. Read more about the Osgoode Marley story here.

A FEW THINGS TO NOTE ABOUT OSGOODE MARLEY:
Osgoode Marley is now run by Bob and his son Mike, who keep the love of leather in the family! Operating under the watchful eyes of this father and son duo, the team at Osgoode Marley is small but mighty; a team made up of individuals who take the time to ensure that each piece is crafted with care.
Giving back is a core belief at Osgoode Marley. In 2004, Bob was diagnosed with Parkinson's Disease. He still comes to work every day with a positive attitude and passion for creating superior products. Each year, a portion of the brand's revenue is donated to the National Parkinson Foundation.
Shop Osgoode Marley's products online all day, every day! A variety of items are also available in-store at the Kittery Trading Post in Kittery, Maine and at Footnotes in downtown Portsmouth, New Hampshire.
Be sure to browse Osgoode Marley's HOLIDAY GIFT GUIDE!!
YAY LOCAL!!
IF YOU LIKED THIS POST, YOU MIGHT ALSO FANCY…