Cranberry Meadow Farm Inn Featuring Interiors by Lisa Teague, Upcoast Design!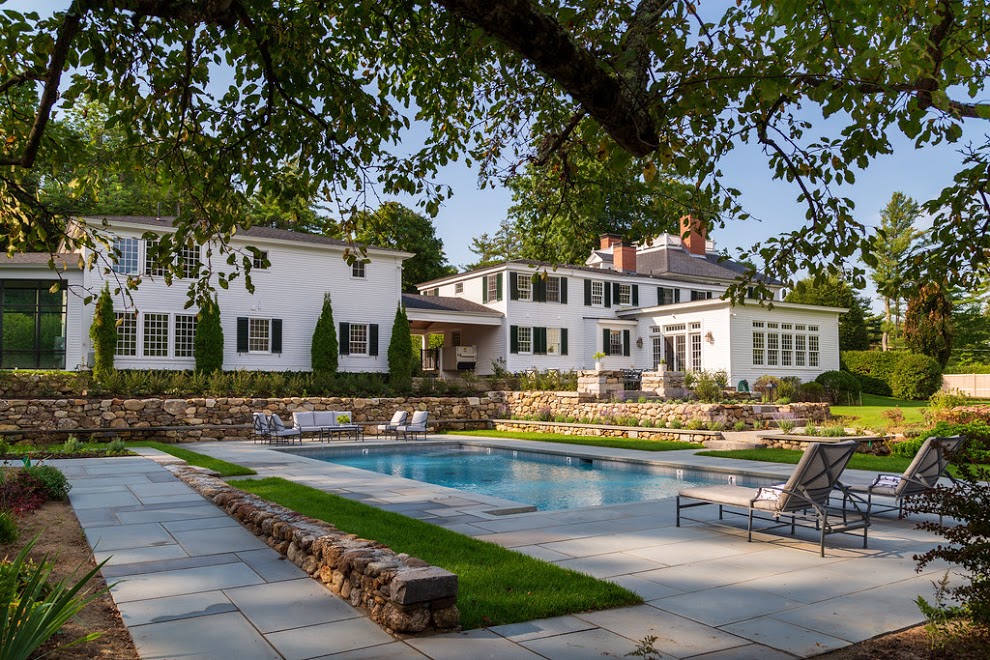 If you're looking for a cozy New Hampshire getaway and are ready to feel relaxed and inspired, we invite you to visit a beautiful, recently-transformed countryside escape; Cranberry Meadow Farm Inn!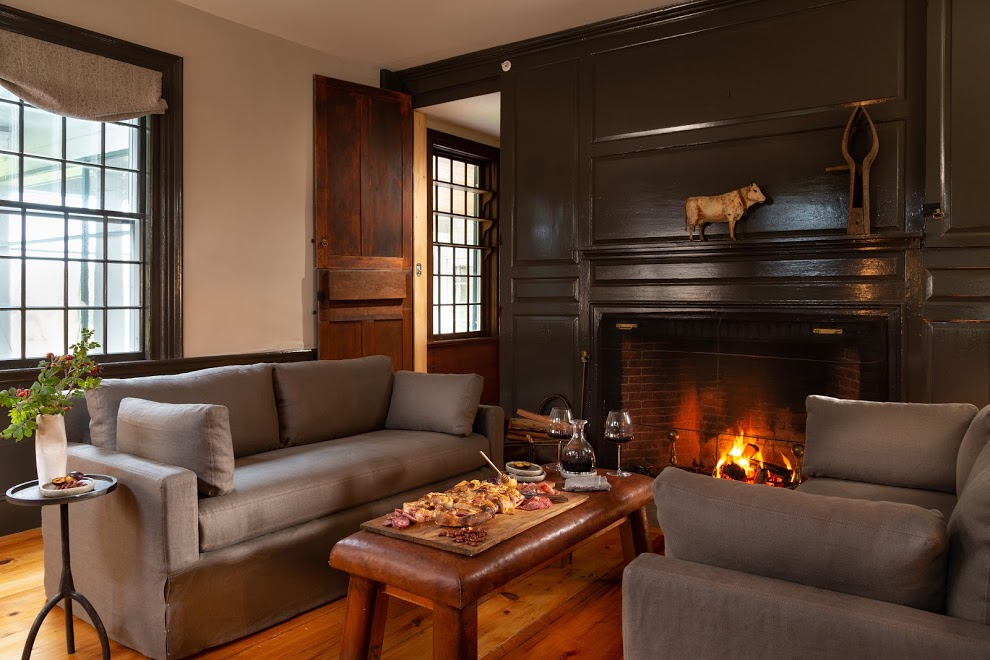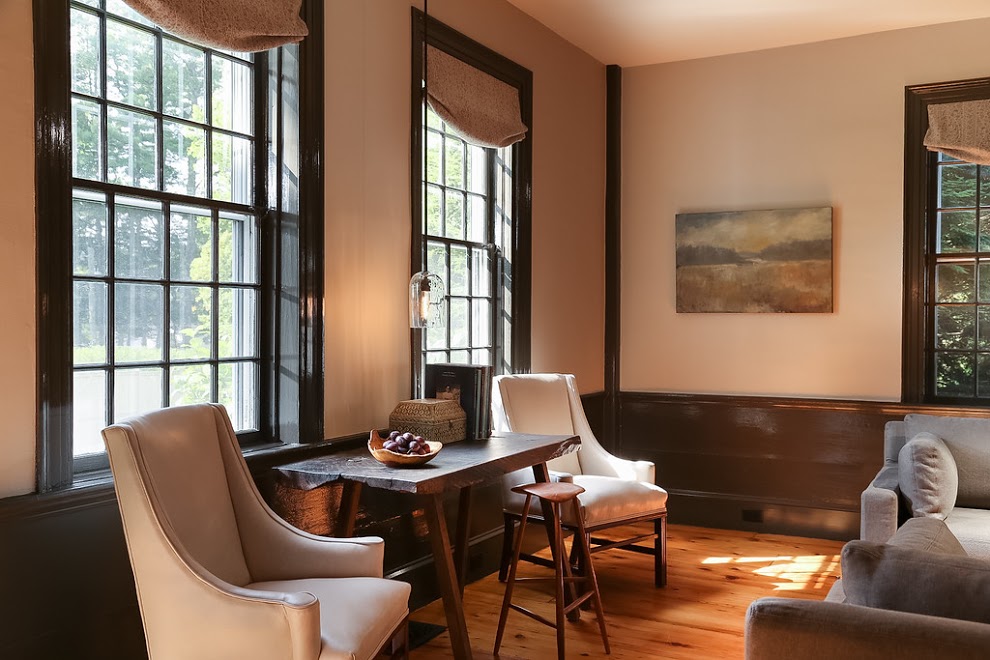 Located in Peterborough, New Hampshire, this historic property had always been a private residence until it opened as an inn for the first time earlier this month. The stunning renovation was led by talented Portsmouth-based interior designer Lisa Teague of Upcoast Design, and we are completely blown away…
Built in 1797, Cranberry Meadow Farm Inn is a historic treasure that has been transformed into a culinary and wellness-inspired boutique inn. With farm views from every room and Mount Monadnock grounding the landscape, Cranberry Meadow Farm Inn is a true escape.
Chef-owner Carolyn Hughes is a well-known professional chef who offers cooking classes at the inn's world-class kitchen!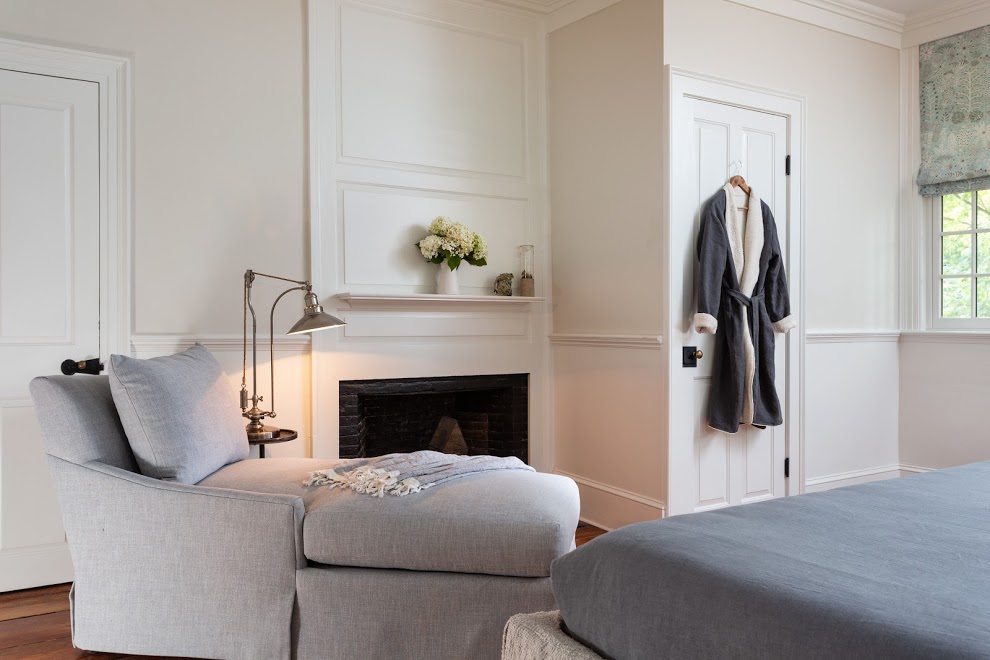 Lisa worked closely with innkeepers Carolyn and Charlie Hough to design a quiet and tranquil setting, with classic design elements, that beautifully withstand the test of time. In using a calm, neutral color palette and simple design, Lisa was able to celebrate the rich history and charming details of the property.
We could cozy up in these calm and elegant rooms for days on end. As Lisa keeps saying, "you're going to want to stay here", and we couldn't agree more…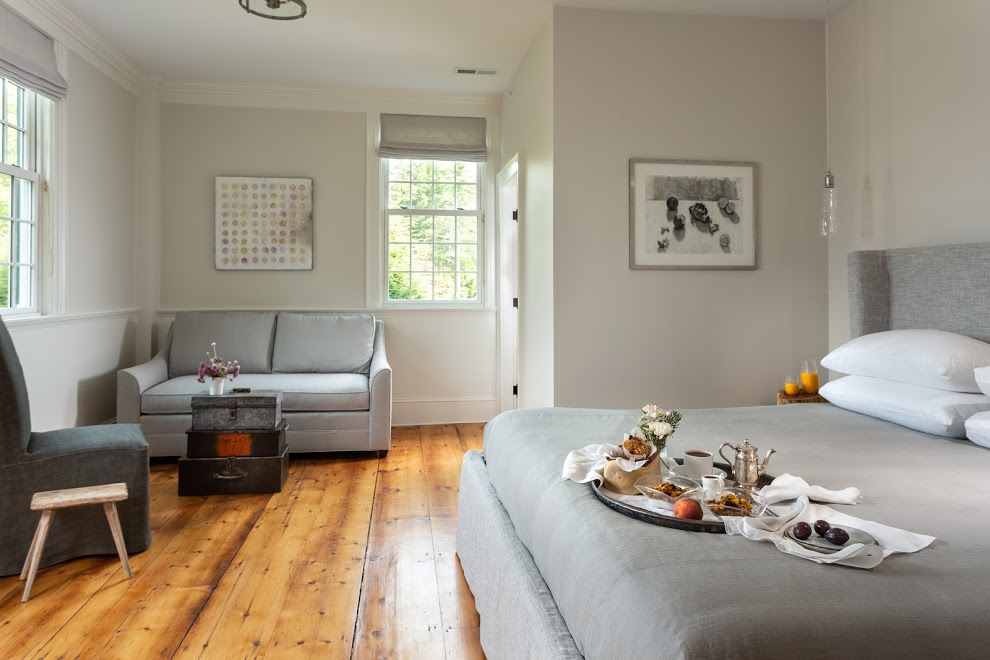 All eight rooms at Cranberry Meadow Farm Inn are unique—each one is named after a person who has been part of the inn throughout the centuries…
Visit Cranberry Meadow Farm's website to learn more about this charming New Hampshire destination, the amenities Peterborough offers, and the rich history that comes with the property!
Thank you, Lisa, for sharing your beautiful work with us! As always, we are in awe…
Photos by Jumping Rocks Photography.