A staple in Portsmouth's Portwalk Place neighborhood, we can always count on BRGR Bar to offer a creative selection of dishes for meat enthusiasts and vegetarians alike. BRGR Bar recently launched its new summer menu, and we are very excited about the flavorful new additions!
Join Carolyn, Jason, and the BRGR Bar Portsmouth team, 7 days a week, for socially-distanced indoor and outdoor dining (and for takeout!), and be inspired by the tasty treats featured below!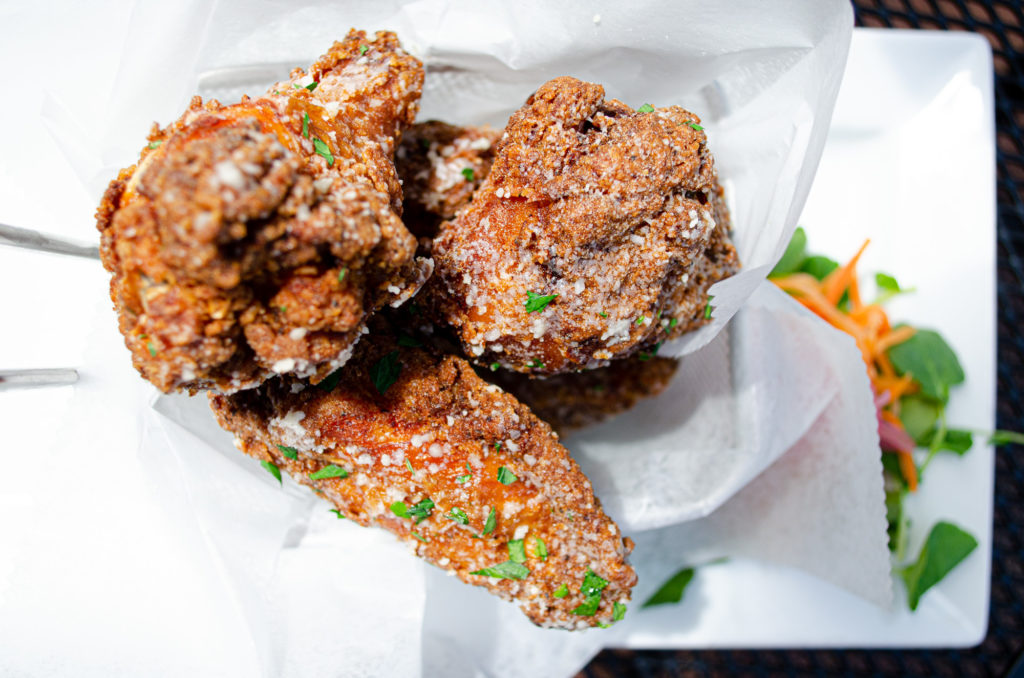 Crispy Chicken Wings: Buffalo. Honey Mustard. BBQ. Parmesan Truffle!
Thai Salad: Watercress. Pickled carrots. Cilantro. Edamame. Shaved radish. Spiced cashews. Garlic and sesame vinaigrette.
Radicchio and Endive Salad: Candied walnuts. Pickled fennel. Golden raisins. Goat cheese snow. Grapefruit and charred orange vinaigrette.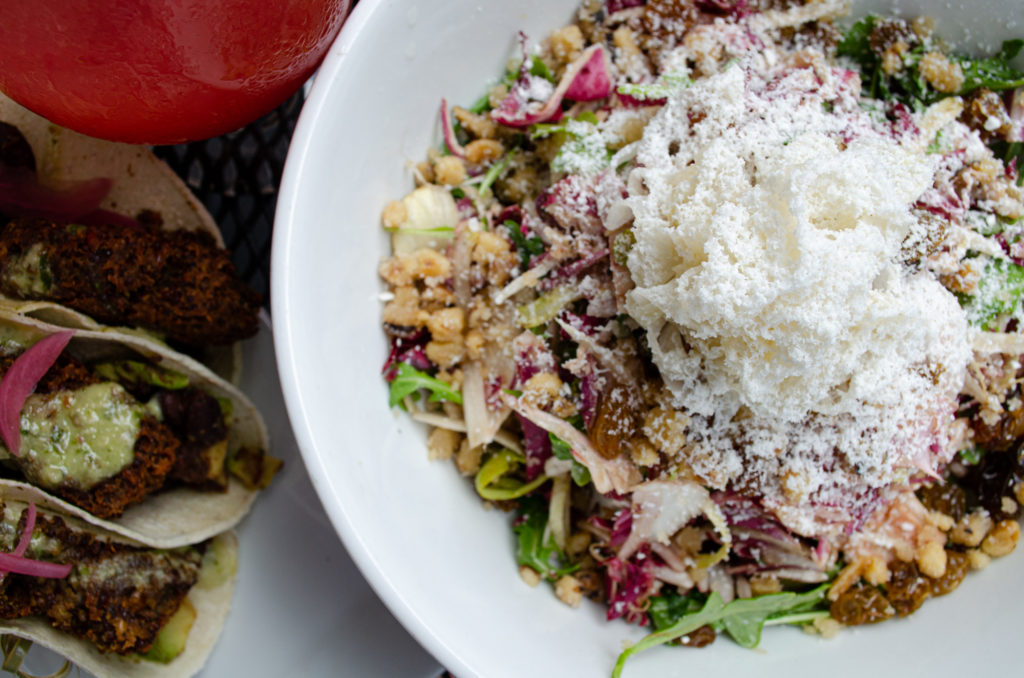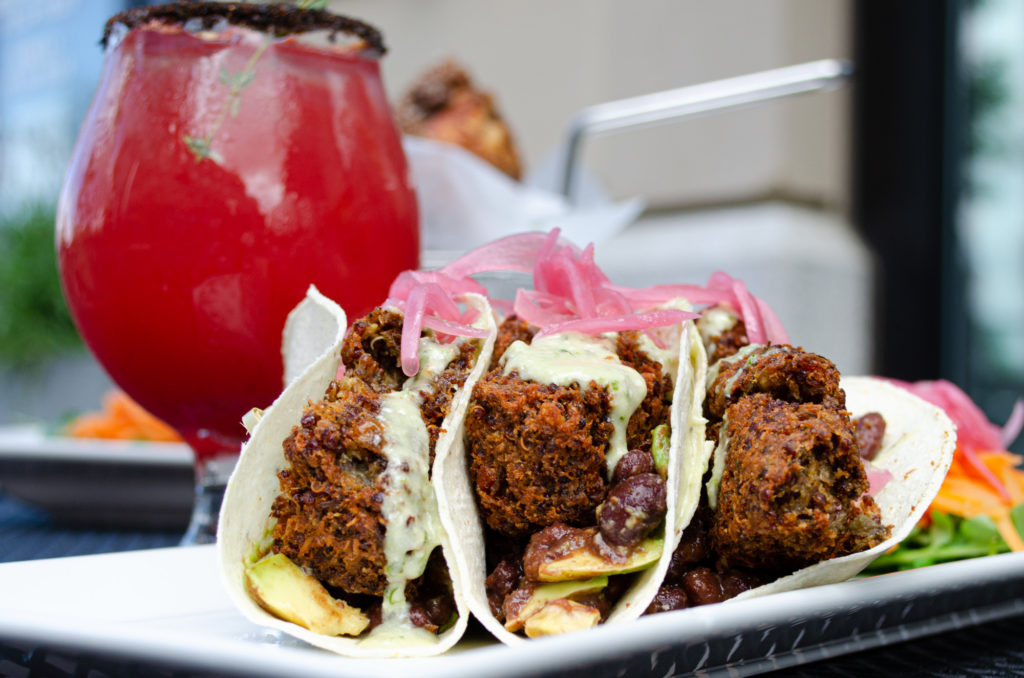 Something to Taco 'Bout: Avocado. Black bean salsa. Pico de gallo. Quinoa "meat". Garlic & lime dressing. VEGAN!
Poutine: House fries. Maine cheese curds. Gravy. Short rib, pulled pork, and/or fried egg.
Cheesy Waffle Fries: Waffle fries. House made cheese sauce. Bacon. Scallions.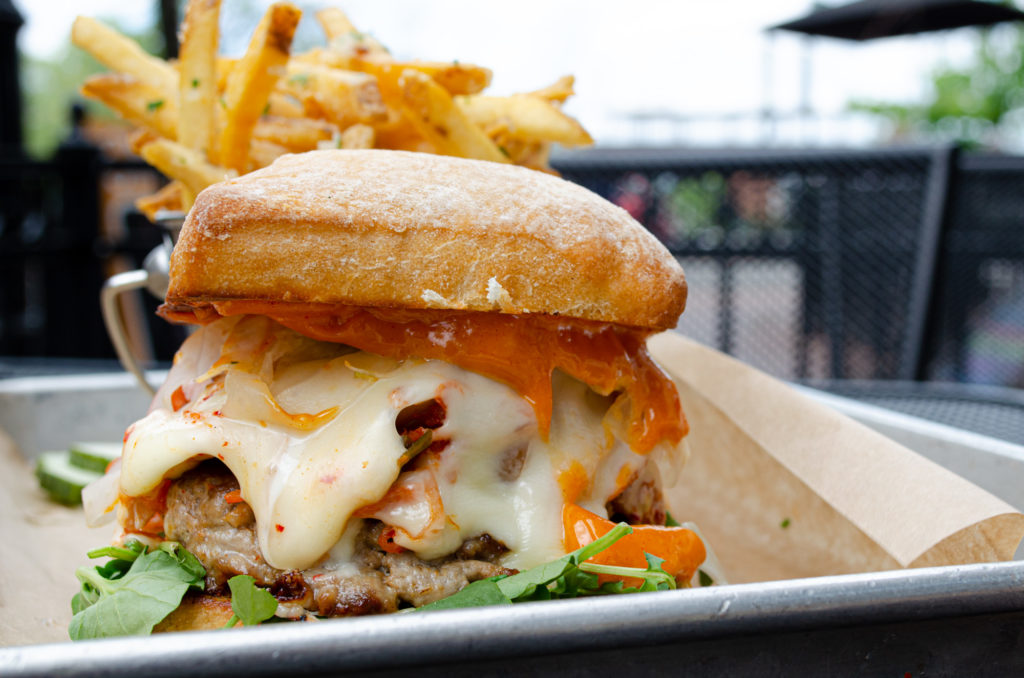 The Matador: Bison burger. Roasted red pepper tapenade. Serrano ham. Manchego. Sherry dressed mixed greens.
The "Off the Hook": Seared Tuna w/Blackening spice. Wasabi aioli. Avocado. Marinated cucumber. Pickled mustard greens. Ciabatta bun.
The Stalone: Veal patty. Crispy Prosciutto. Sautéed mushrooms. Fontina cheese. Arugula. Garlic & Sage aioli. Ciabatta bun.
Stuffed French Toast: Mixed Berries. Marscapone. Apricot jam. Served with home fries.
Brunch Salad: Mixed greens. Goat cheese. Pickled fennel. Six-minute offs. Crispy prosciutto. Home fries. Shaved onions. Bacon vinaigrette.
Bucket of Bubbles: Bottle of bubbles with your choice of juice and puree. Serves 4-6.
*Brunch is now served every Sunday from 11am until 2pm!