SEACOAST DOORS NOW OPEN!!
It looks like the clouds are beginning to clear, and local businesses are slowly but surely starting to re-open their doors! Browse our list below of some Seacoast establishments that are opening their doors this week (with precautions in place*, of course!). We look forward to visiting the unique places we know and love, and to watch this list keep growing every week.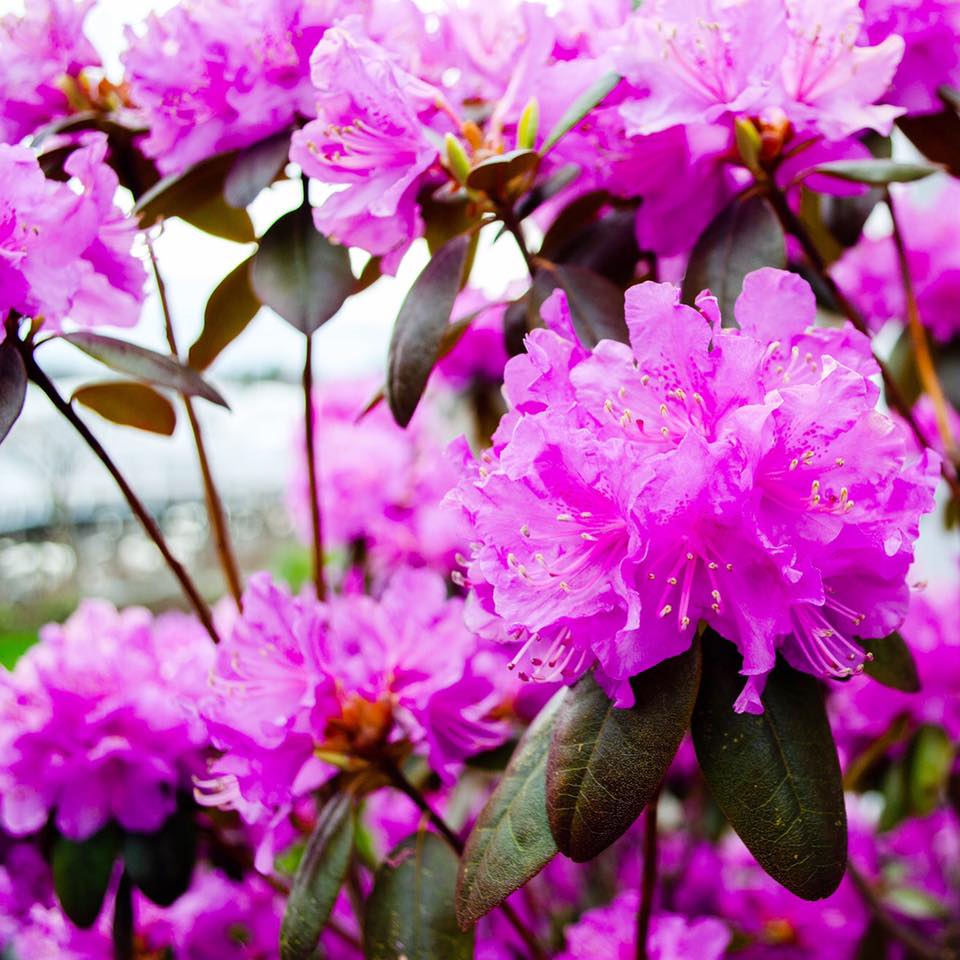 RETAIL BOUTIQUES!
Birch Portsmouth is open 11am – 5pm and is hosting a "Welcome Back" sale!
Christine's Crossing in Rye and North Hampton, New Hampshire are both open on Fridays and Saturdays from 11am until 4pm.
Cinnamon Rainbows Surf Co. is open 7 days a week from 10am-6pm!
Daytrip Society and Daytrip Junior are now open for personal shopping! Book your private appointment, and be automatically entered to win a $200 shopping spree! 
Ogunquit, Maine's new shops Goods and Coastal Wine Ogunquit are both open!
Farm + Table will is open Wednesdays through Sundays from 10am until 5pm!
Flower Kiosk will open on June 15!
Forest & Ash is open Mondays-Saturdays 10am-4pm, and Sundays 12pm-4pm.
Hazel Boutique is open Mondays through Saturdays from 11am until 7pm, and on Sundays from 11am until 5pm. Private appointments are also available—email Kerry (hazelportsmouth@gmail.com) to book!
Portsmouth's newest shop, Hello Lovely, is now open!
HOME in Dover is now open! Current hours are Tuesday through Saturday from 10am-2pm, and by appointment.
Janegee is now open for retail shopping and for select services Wednesdays through Sundays from 10am-5pm.
Exeter's newest shop, Joyful Home by Mandeville Canyon Designs is open by appointment.
Linda Taylor Boutique is open Thursdays through Saturdays from 10am-2pm.
LunaChics is open, with limited hours through May.
Making Faces is now open Tuesdays through Saturdays, from 10am-5pm, and on Fridays until 6pm!
Muse Boutique is now open—Wednesdays through Saturdays 11am-3pm.
Otter Creek Shop is officially open! Hello new shop!
Snug Harbor Farm's nurseries and greenhouses are now open!
Woo Hoo!! Spaces is now open from 10am-5pm daily! Online shopping and curbside pickup are also available.
Summer House Furnishings is open Monday through Friday from 10am-4pm, and Saturdays 10am-2pm!
The Clean Bedroom is open in downtown Portsmouth.
The Willow will be open starting May 13! Hours will be 10am-5pm.
Weekender House is open Monday through Saturday, from 10am-4pm.
We Fill Good is open online and in-person!
Whims & Whatnots opens on May 12! Hours will be Tuesday through Saturday, from 11am-5:30pm.
HAIR SALONS & SERVICES!
Cape Neddick's Coastal Aesthetics is scheduling appointments!
Kiya Hair & Skin Studio is open!
Oomph Salon is open for hairdoos!
Redhead Salon is open!
Solari is now taking appointments! Salon only.
HOTELS & INNS!
The Francis in Portland, Maine is now accepting reservations from June 1 onwards with options for "full floor" bookings! Maine residents can enjoy 25% off stays using code "MAINESTAY" at checkout!
The Sailmaker's House in downtown Portsmouth will open to New Hampshire residents and those who have completed quarantine guidelines on June 5!
Kittery's Water Street Inn will open to Maine residents and to out-of-state individuals who have met Maine's quarantine guidelines on June 1!
OUTDOOR DINING!
Anju and The Wallingford Dram share an outdoor patio in Kittery Foreside!
Batson River now offers outdoor dining!
Botanica is open with outdoor seating.
BRGR Bar's outdoor patio is open 7 days a week!
Congdon's After Dark food truck nights are back!
Festina Lente is open with outdoor seating.
Great Rhythm Brewing is open for patio pours.
The Kittery Food Truck Pod is open!
Latitude's Waterfront is now open Wednesdays through Saturdays from 12pm-6pm!
The beer garden is open at Liar's Bench.
Mabel's Lobster Claw is open for takeout and outdoor dining!
In addition to offering takeout and delivery 7 days a week, Ore Nell's outdoor patio is now open!
Outdoor dining at Pepperrell Cove is now open on the daily from 11am until 8pm! 
Robert's Maine Grill has outdoor dining!
Outdoor dining is now available at Smuttynose Brewery.
STREET is open for curbside pickup, delivery, outdoor, AND indoor dining!
TACOCAT is open at the Kittery Food Truck Pod!
The Black Birch now offers takeout and outdoor seating!
The Bratskellar and Dinnerhorn are open with indoor and outdoor seating.
Vida Cantina's brand new outdoor patio is now open daily from 11am until 9pm! Indoor seating is now available as well!
When Pigs Fly has picnic tables!
1652 offers outdoor dining.
FITNESS STUDIOS & GYMS!
CJ Physical Therapy & Pilates is now fully open! This downtown Portsmouth studio is now offering in-person Pilates sessions as well as physical therapy services!
Ready to get back to the barre?? Pure Barre Portsmouth is now open!
Seacoast Sports Clubs West End is now open for group classes, personal training, and weight and cardio sessions! *Online classes are also available.*
Zen Den Yoga's Portsmouth studio is open for in-person classes!
*Please refer to each individual business for the latest updates, hours, and safety precautions.