A BEAUTIFUL NEW HAMPSHIRE WINTER WEDDING!
Snow-capped mountains, quiet solitude in the great outdoors, and love in the air… What a dreamy scene. This week, we're excited to feature a beautiful New Hampshire winter wedding photoshoot.
Welcome to the White Mountains…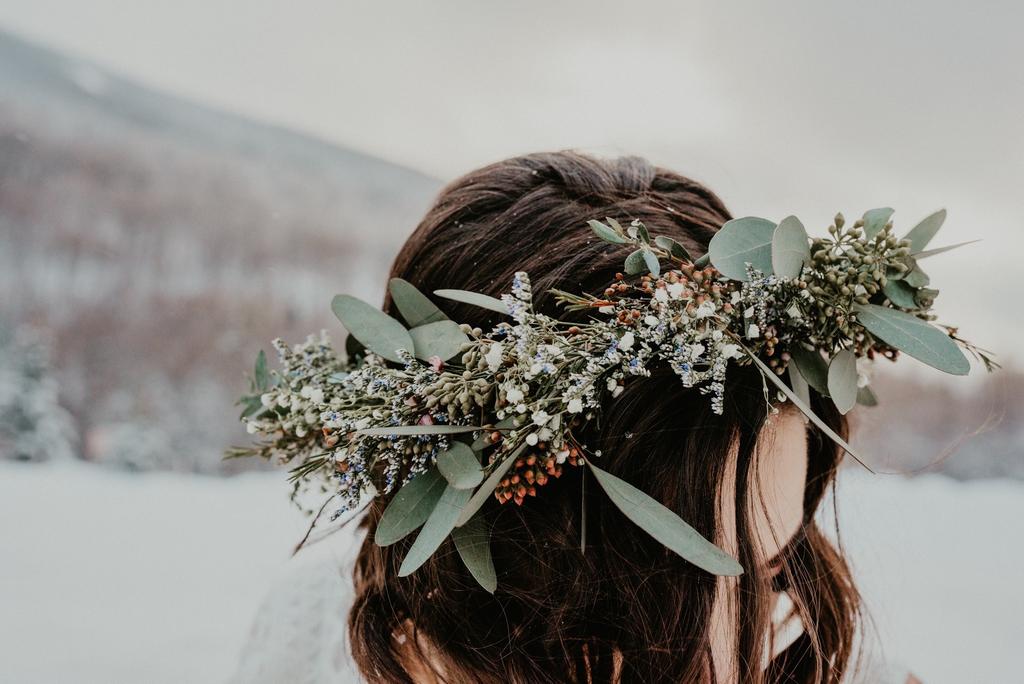 Can we wear this beautiful flower crown all day every day??
THE MAGICAL MOMENTS BEGIN WHEN…
Vanessa Burns, owner of Flower Kiosk in Portsmouth, first meets photographer Lexi Foster at a networking group.
The two creatives immediately hit it off, and start brainstorming. Together they dream up a beautiful and unique sample wedding and invite talented local vendors to be involved.
The result? Stunning scenes, featuring the work of local creatives in the wedding industry, right here on the Seacoast!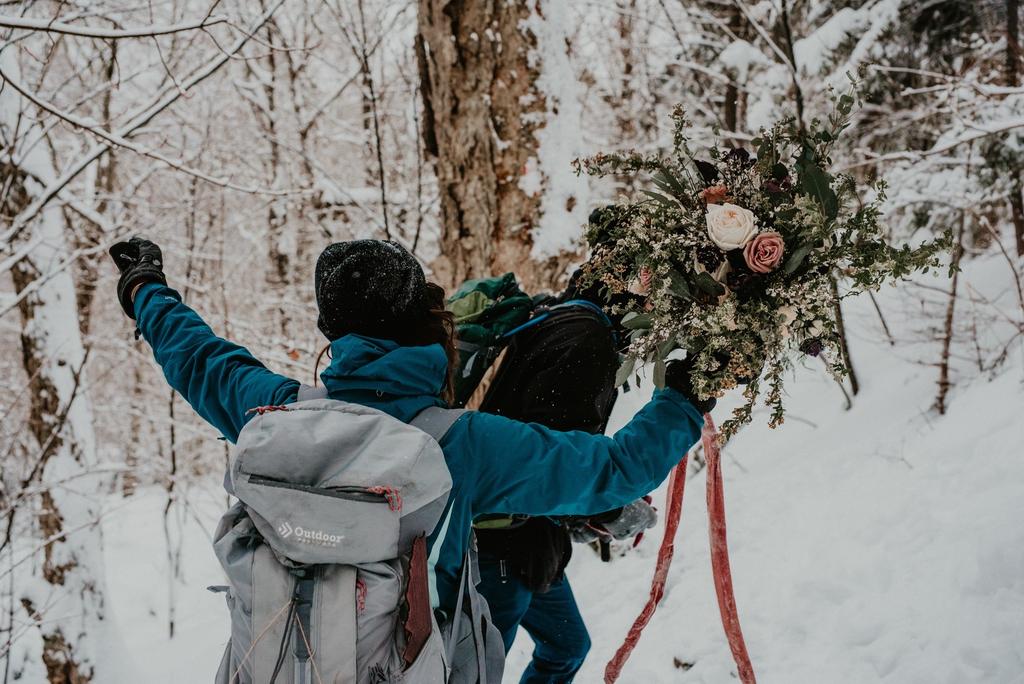 We are absolutely blown away by the artistry of this winter wedding!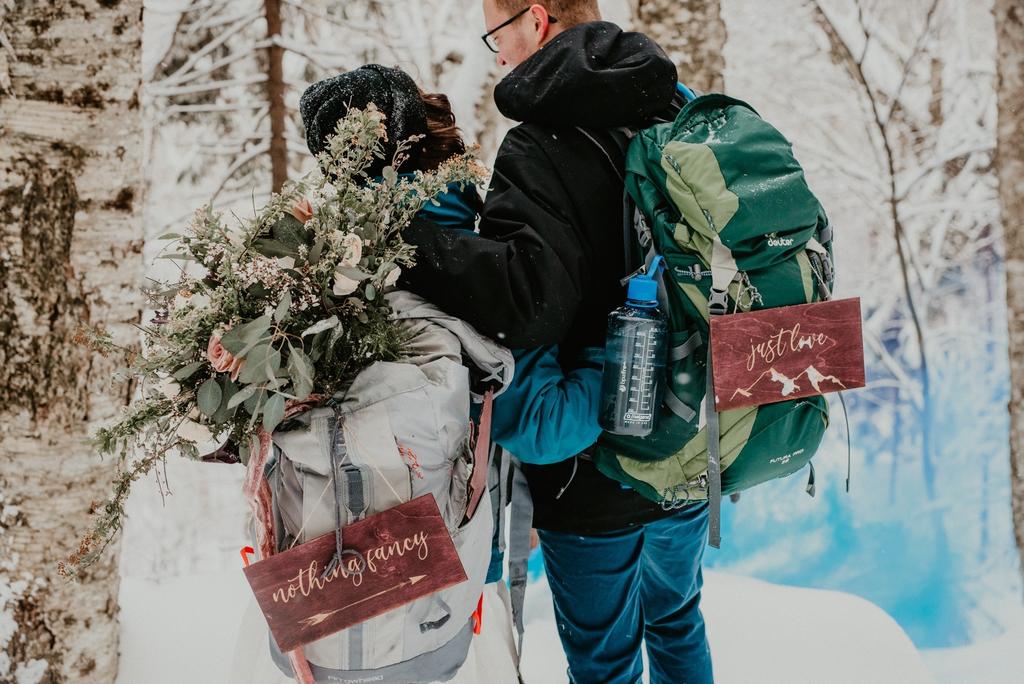 Nothing fancy. Just love.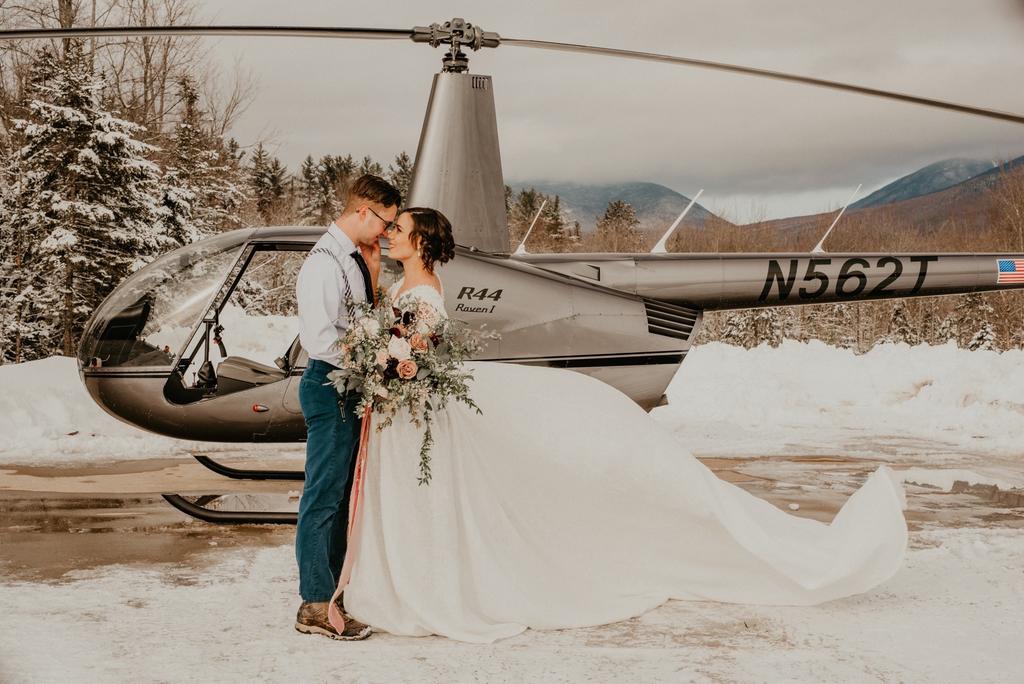 Is anyone else thinking a simple, mountaintop wedding is looking pretty spectacular?? What a gorgeous new perspective on a wedding venue!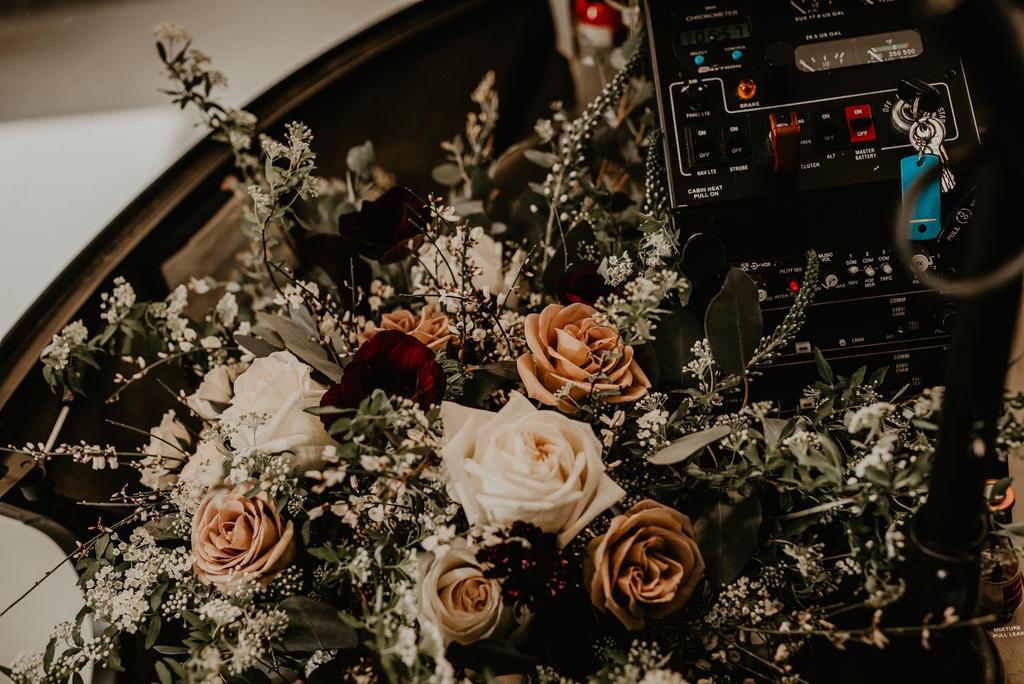 FLOWERS USED IN THIS STUNNING BOUQUET…
Roses
Queen Anne's Lace
Ranunculus
Loosestrife
Spirea
Genista
Scabiosa
Assorted Eucalyptus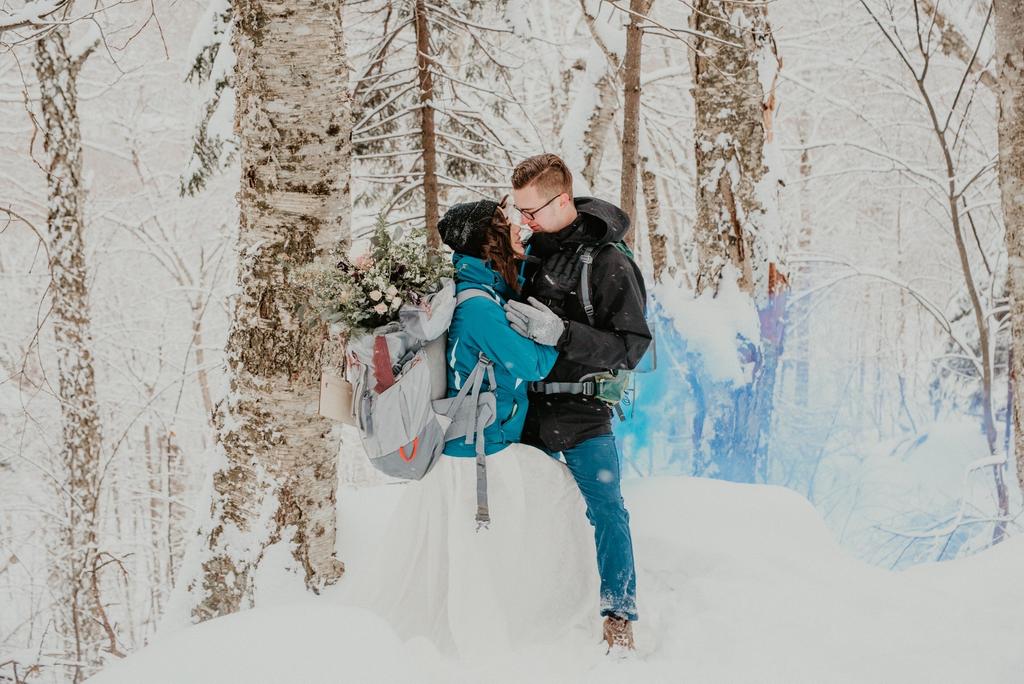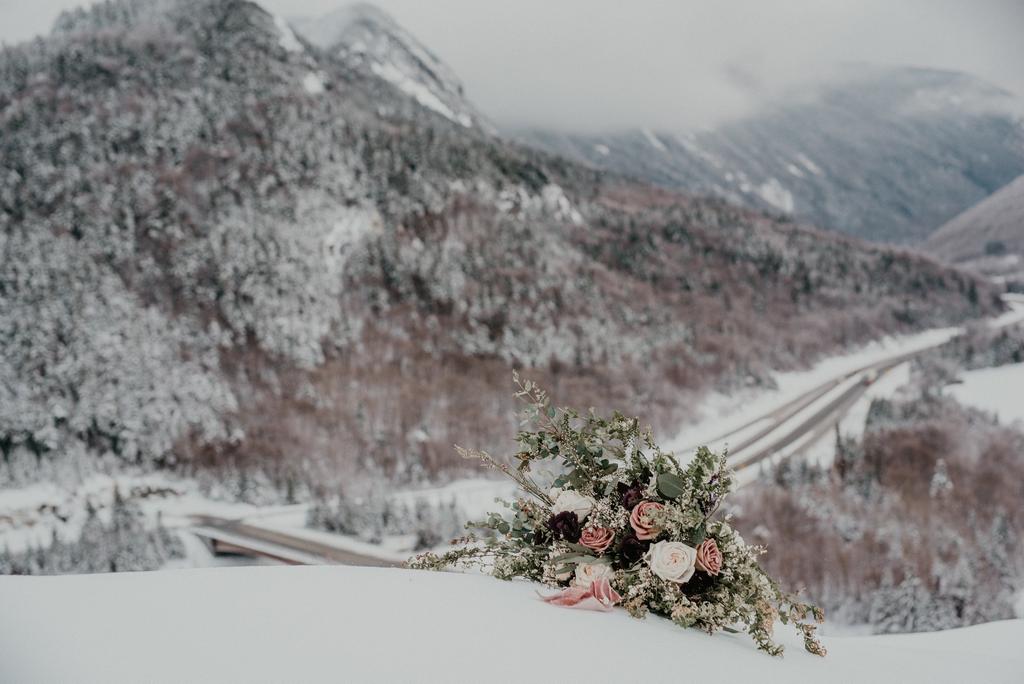 We love how the pale tones of the flowers play with the limited color palette of the snowy mountain scenery…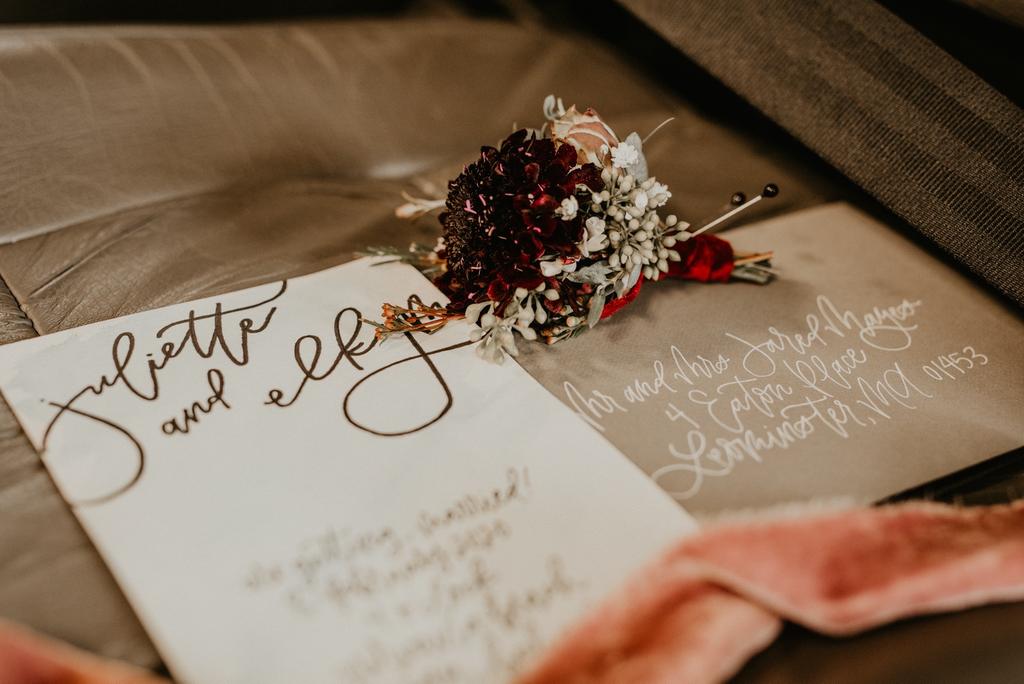 For this wedding photoshoot, Vanessa designed the boutonniere, floral crown, and bouquet of flowers. We think all three pieces look really nice individually and together, cohesively uniting the uniqueness of each flower. Which one is your favorite?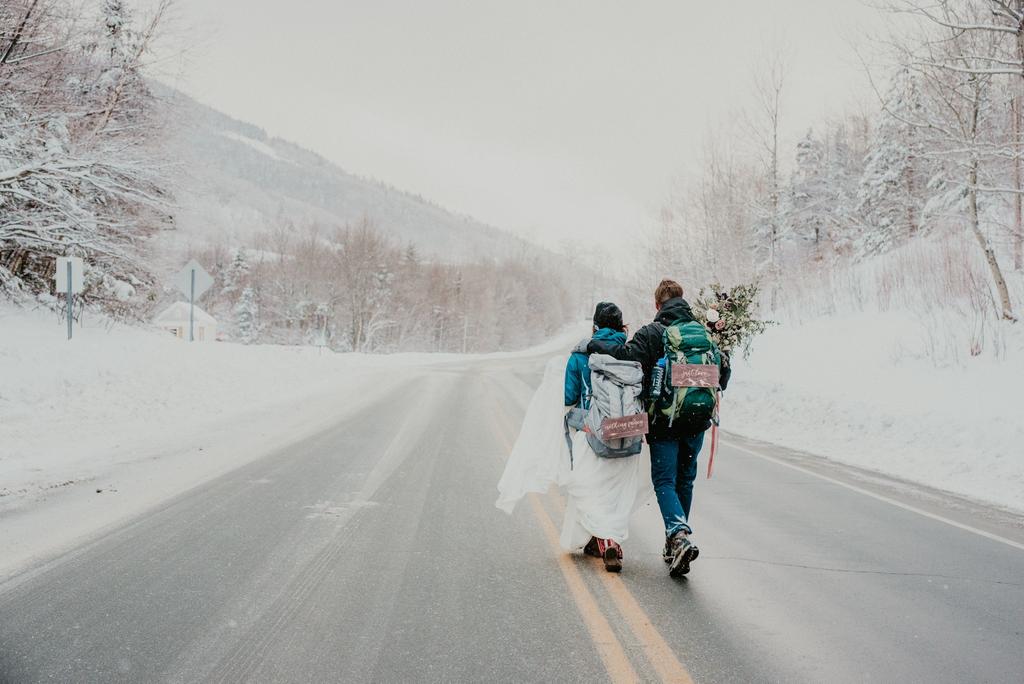 COLLABORATORS IN THIS BEAUTIFUL NEW HAMPSHIRE WINTER WEDDING PHOTOSHOOT!
PLANING & DESIGNING: O'zemko Designs.
PHOTOGRAPHER: Lexi Foster Photography.
HELICOPTER: White Mountains Helicopter.
HAIR & MAKEUP: Samantha Ahern Styles.
GOWN: JH GOWNS
JEWELRY: Luxa Jewelry.
MODELS: @Dyenamo.Kate and @Jessestozier.
FLOWERS: Flower Kiosk.
Thank you, Vanessa, for sharing this beautiful wedding shoot with us, and to all of the talented local collaborators who made this stunning vision come to life. We are absolutely feeling inspired.