Daytripping to Biddeford, Maine!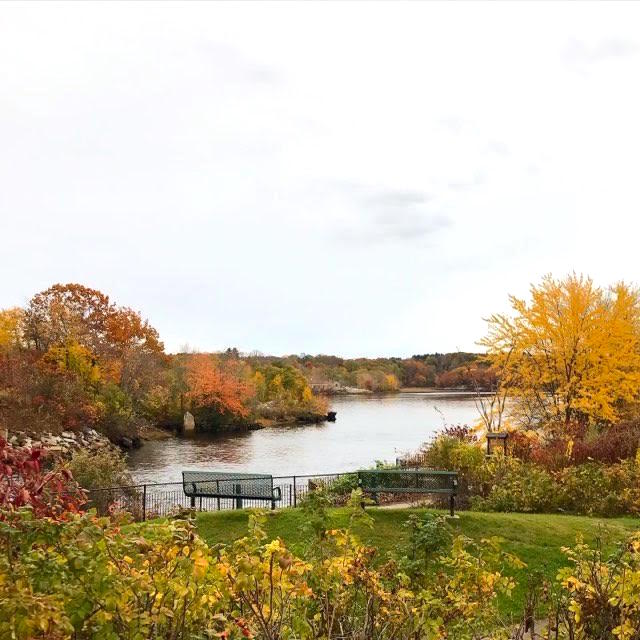 Last week, we scooted 35 miles north to explore Biddeford, Maine—an up-and-coming city that seems to be getting cooler by the day! Beautiful photos on local Instagram accounts like @timeandtidecoffee and @sweetcreamdairy have been popping up on our feed for months, and basically begged us to venture to this architecturally-rich, surprisingly verrrry hipster, millennial-driven enclave…
A few praise-filled news articles later, we moved our day trip to the top of our "to-do" list, and hopped in the car to see what all the buzz was about!
Without further adieu, here's what we loved visiting in beautiful Biddeford!! All of the places below are within walking distance of each other, so park your car, and get ready to explore!! The Amtrack Downeaster's Saco station is about a 5-minute walk from the heart of Biddeford, if that's more your style!
A boutique filled with cool clothes made in Biddeford?? Love. Find a beautiful selection of Angelrox clothing as well as accessories and gifts in this rustic-chic shop. If you find yourself in Portland, be sure to visit its sister location in the Old Port!
This cutie boutique/office space is light-filled, happy, and full of bright colors! Leader Bag Co. specializes in stylish, modern diaper bag backpacks (that definitely won our seal of approval!), and also sells sweet baby gifts.
A sweet, colorful cafe that's perfect for a work session, or for catching up with friends over a maple latte with oat milk.
It's half cafe with freshly-made sandwiches and baked goods, half upscale market place with artisan, and locally-made pantry items, and 100% cool.
This local brewery is housed in a large open area in Biddeford's main mill building (right next to Round Turn!). Old wood floors. Pinball machines. Outdoor patio. The essentials really… Order pizza from Portland Pie Co. next door, or enjoy one of the tasty items offered on Banded Brewing Co.'s tap room menu!
Elements is a downtown treasure that seems to be the most happening hub in downtown Biddeford! We browsed shelves filled with books galore, and watched people work on their computers and chat with one another, as music hummed in the background. Food and beer are served here as well.
A throwback spot to enjoy breakfast and lunch, Palace Diner serves up classic, home-cooked meals in a small train car downtown. The diner has about 15 or so stools inside, so be prepared to wait a bit—it's worth it!
Tucked in the front of a historic mill building, Round Turn Distilling is a small-batch distillery that produces high-quality gin (such as its famous Bimini gin). Visit the production facility/tasting room where you can enjoy beverages and cool, island-inspired vibes!
Simply phenomenal! Sweetcream Dairy is stationed in the front entrance of Biddeford's main mill building (Pepperrell Center) and it scoops a variety of flavors made with high-quality, local ingredients. (We recommend the "Fluff" flavor!!).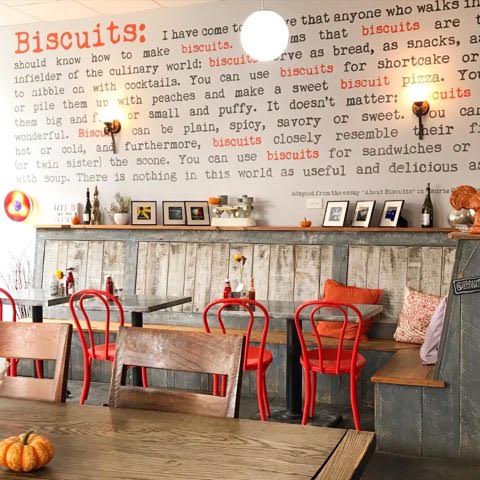 We popped our heads into this sweet welcoming bakery, and can't wait to return to enjoy a biscuit breakfast sammie and a cinnamon roll—they looked SO. GOOD.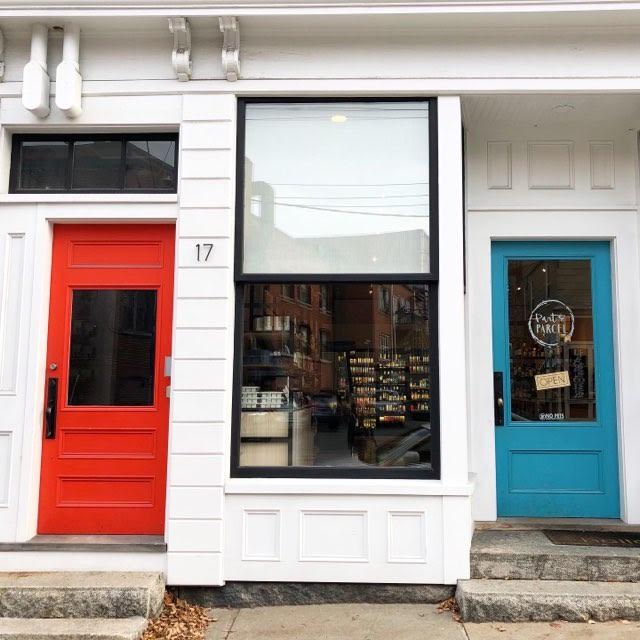 There is so much more we want to experience when we next visit Biddeford…which will definitely be soon…
Well, there we have it—Biddeford, Maine!
When you visit, let us know your favorite spots too.
Happy day tripping!!