Summer House Furnishings Shows us how to "Set the Table" in Style!
This week, the talented team at Summer House Furnishings in Rye, shares a few tips and tricks on how to design beautiful tabletops for entertaining!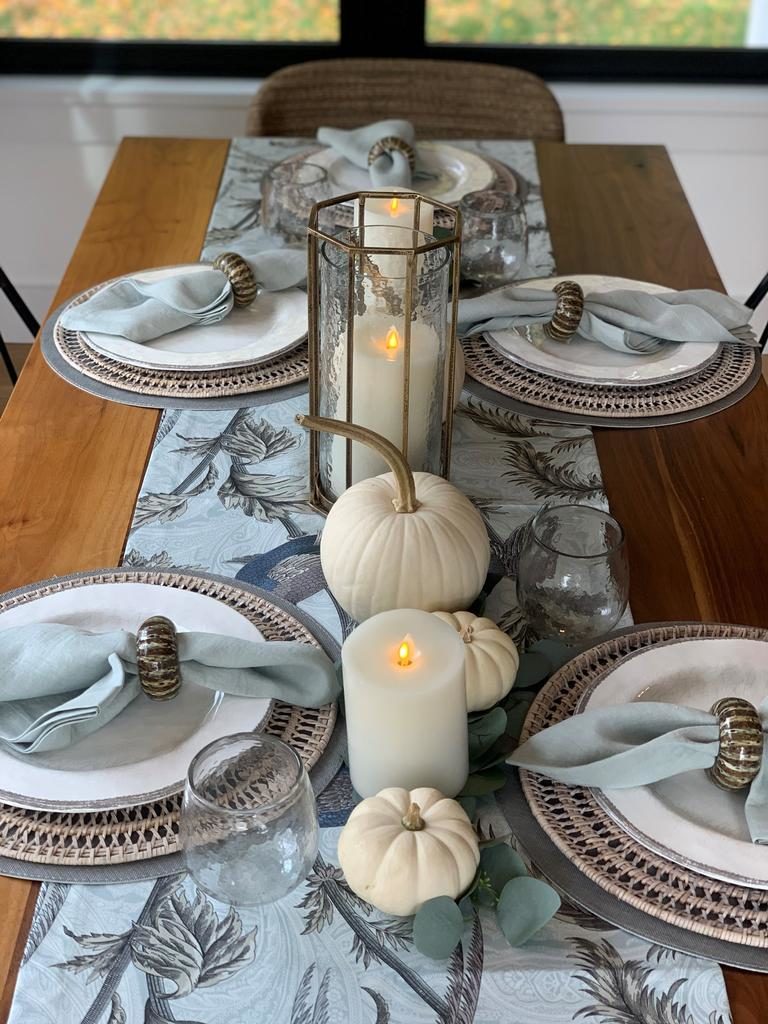 At Summer House Furnishings, our motto is "treat your family like guests, and your guests like family".
When it comes to entertaining, many of us gather around the table for tasty bites and lively conversation. Why not come together around a beautifully set table to make the experience a little more thoughtful and elegant?
We're excited to share a few table setting tips for gatherings large and small—whether it be for a Thanksgiving feast, a holiday cocktail party, or a casual weeknight dinner with family.
A FEW OF OUR FAVORITE TIPS…
1.We always like to start with a runner—it adds a bit of texture, pattern, and interest to the table.
2. Next we select the placemats—round, rectangular, colorful, patterned, neutral, textured….so many options to choose from.
3. After the placemats, we like to add an additional layer to each table setting with a charger. Chargers help to anchor the plates and create more of a statement for each guest.
4. One of our favorite parts in setting a table is topping our plates with a coordinating fabric napkin (We love linen napkins.) and a unique napkin ring. You could also top the plate with a menu or name card, and place the napkin next to the plate instead—this is a step when you can get super creative and add your own personal touch!
5. Now it's time to add the centerpiece! We like hurricanes (glass candle holders), which should be low in height to allow cross table conversation. Glass candle hurricanes or little votive candles add a warm glow and cozy ambiance to the moment.
6. Finish your masterpiece by adding natural elements such as fresh flowers, pumpkins (We love white pumpkins.), or eucalyptus placed around the hurricanes.
In just a few minutes, you can go from a blank canvas to a gorgeous, photo-worthy tablescape! Whatever occasion you're preparing for, a beautifully set table is always a good idea.
Cheers to filling your home with people you love, and making memories around the table!
IF YOU LIKED THIS POST, YOU MAY ALSO BE INTERESTED IN…