Let's Road Trip! The Inside Skinny On… Blue Fin at the Portland Harbor Hotel!
With the hustle and bustle of a busy summer season behind us, it feels like the perfect time to adventure somewhere out of the ordinary and embark on a day trip or weekend getaway… Who's with us?
We always fancy a trip to Portland, Maine, whether it be for a day of shopping, strolling and tickling our taste buds, or staying overnight to enjoy all the city has to offer morning, noon, and night!
We recently visited the beautiful Portland Harbor Hotel, which is nestled into the historically-charming Old Port district of Portland— between Fore Street and Casco Bay. Since 2002, this boutique property has served visitors with attentive service and an upscale, cozy, and nautical-chic atmosphere, that leaves guests feeling relaxed, rested, and recharged.
The Portland Harbor Hotel's public restaurant, Blue Fin, recently welcomed Executive Chef Gil Plaster to its locally-inspired dining room, which serves a traditional selection of classic Maine seafood accented alongside Chef Plaster's Floridian roots and southern flare! The atmosphere is elevated yet classic, and offers a beautiful view of the hotel's outdoor patio, complete with tea lights and firepits.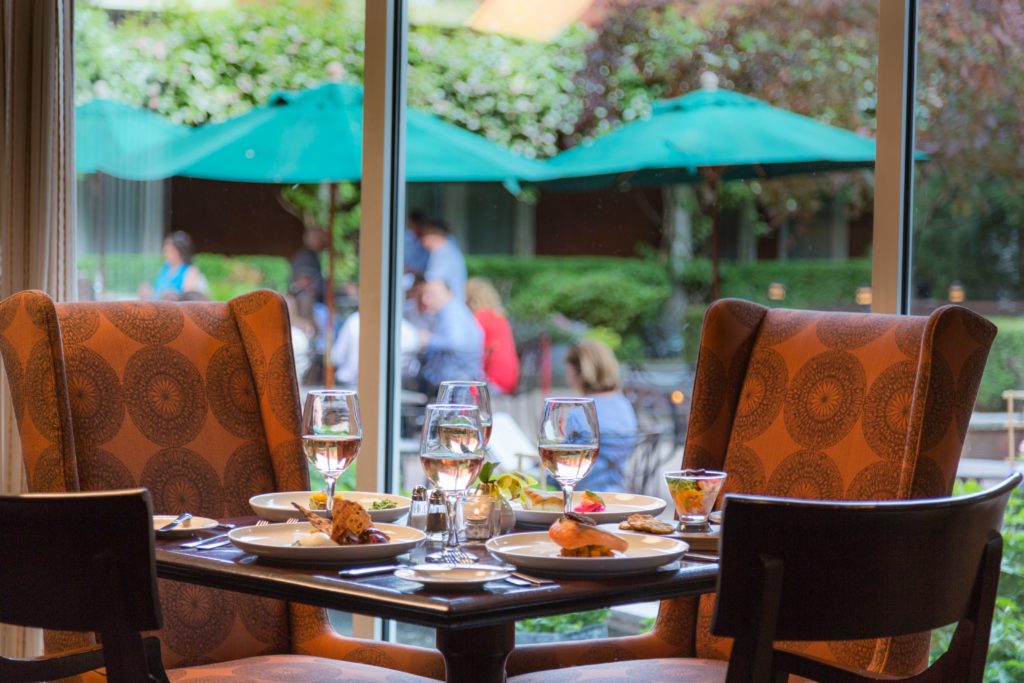 Chef Plaster and his well-trained team thoughtfully design such dishes as Fisherman Ravioli and seared scallops with parmesan risotto. Take a peek at the dinner menu here. BlueFin not only offers a beautiful range of food for breakfast, lunch, and dinner, but also serves specialty cocktails, bar bites, and even a Miami Meets Maine Chef Pop Up Series that debuts later this month!
If you're heading to Portland just for dinner, for a night out of town, or for a weekend getaway, be sure to check out some of our other favorite places to visit and things to do below!
ACTIVITIES
Sail Portland Maine
Biking along the Portland Promenade.
Strolling about Munjoy Hill
SHOPPING
Blanche & Mimi
Folly 101
Judith
Little Cloud
Portland Dry Goods
Portland Surfers Union
CASUAL EATS
Bard Coffee
BLVL
Forage
Holy Donut
LB Kitchen
Otto Pizza
Portland Hunt & Alpine
Tandem Coffee