We Said "YES" to the Dress! Our Experience at Madeleine's Daughter…
Ears.
Perked.
An opportunity to try on a REAL wedding dress at Portsmouth's famed Madeleine's Daughter??
Count me in!
The days leading up to my appointment were getting closer, and as someone who is miles away from actually getting married, there were many thoughts running through my head before I tried on a wedding gown for the very first time…
Is it bad luck to try on a wedding dress before you've found "the one"?
What if I step into an expensive dress and accidentally tear it?
I know nothing about wedding dresses. Should I prep for this??
If it sounds like I was pretty nervous about dipping my toes into the wedding planning process, you're right. I was.
Eek!
My best friend Stephanie (also not engaged) and I arrived at Madeleine's Daughter for a trial bridal appointment on a cool September afternoon. The Madeleine's Daughter team gathered at the front door and welcomed us with ear-to-ear smiles and genuine excitement.
Is this a scene from a movie??
Immediately, I knew we were going to be well taken care of. And with a selection of over 500 dresses from top designers, how could the Madeleine's Daughter experience not be fun and memorable?
After sharing some important details with the team about my upcoming (very pretend) wedding, and gazing at all of the beautiful dresses in the front lobby, expert Bridal Stylist Kristin scooped us away to our bridal suite for some undivided attention in selecting the perfect dress.
Ooh la la!
Once inside our spacious suite, our eyes became fixated on the beautiful floral pink robes that were accompanied by a chilled bottle of champagne, and an oh-so-comfortable ambiance.
Kristin took inspiration from the Pinterest board I had sent along that morning and asked me a few questions in person so she could start narrowing down the search for the *PERFECT* dress.
Things were starting to get real…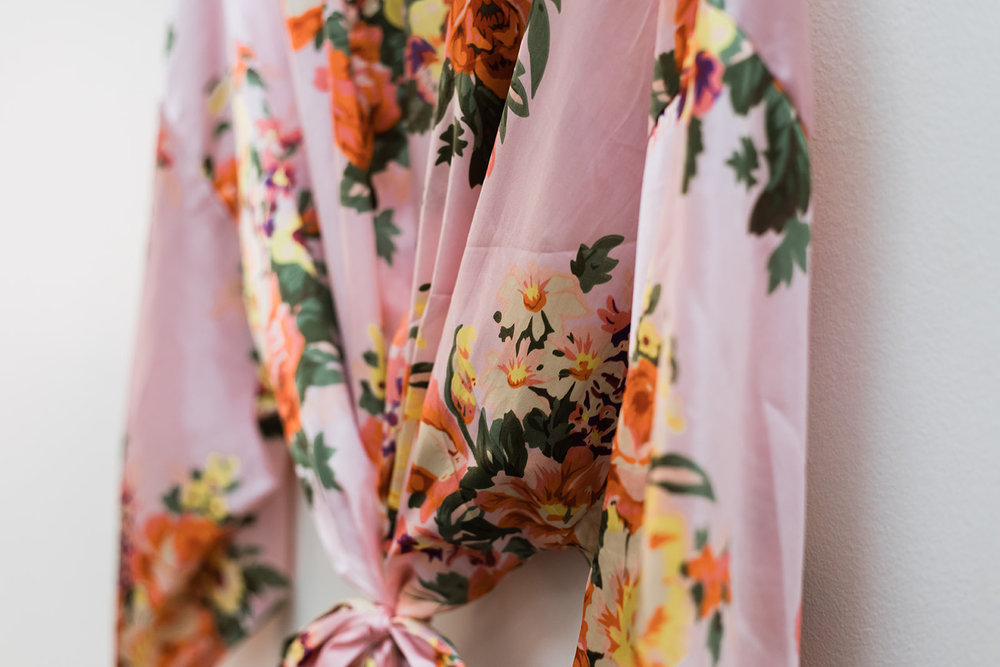 With my style, fit, feel, and budget in mind, Kristin pulled dresses upon dresses for me to try on.
I tried on one after another until we found it – the dream dress – a lace-y sweetheart gown with tulle galore!
What do you think??
Kristin, Stephanie, and I (along with incredible local wedding photographer Alanna Hogan) headed out to the main room, which was decorated with full-length mirrors, to get the 360 degree view. Kristin chose a matching lace veil to dress up my hair, and added a white bouquet of flowers to complete the look.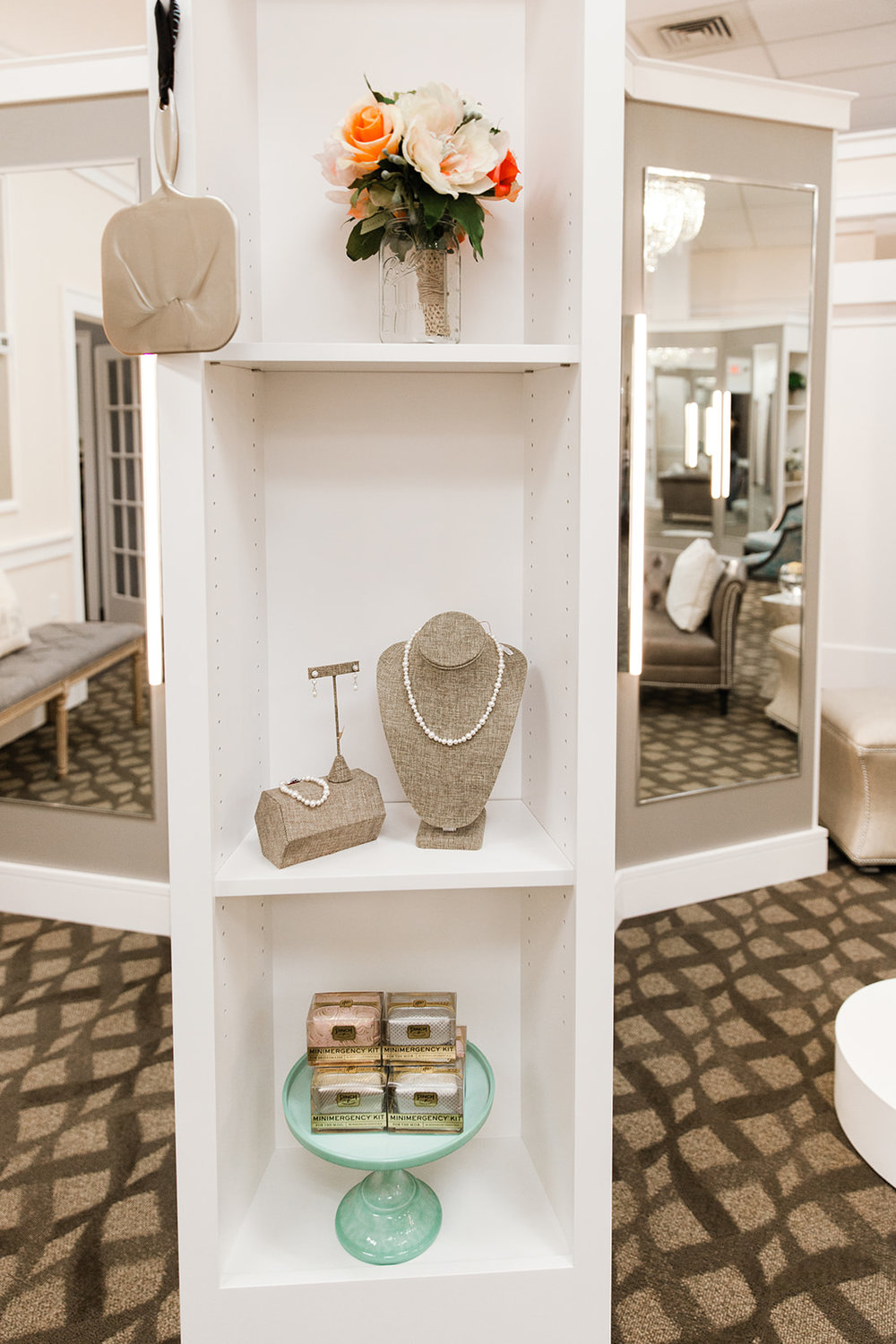 Accessories for brides, mother-of-the-brides, and bridesmaids are also offered at Madeleine's Daughter.
It took us only an hour to go from nothing – to ready to walk down the aisle, thanks to Kristin's expertise and the beautiful selection of wedding gowns.
After 40 years of being one of New England's premiere salons, the team at Madeleine's Daughter knows just how to do it!
At the end of our appointment, I said "yes" to the dress!
Now it's time to search for the husband… ;).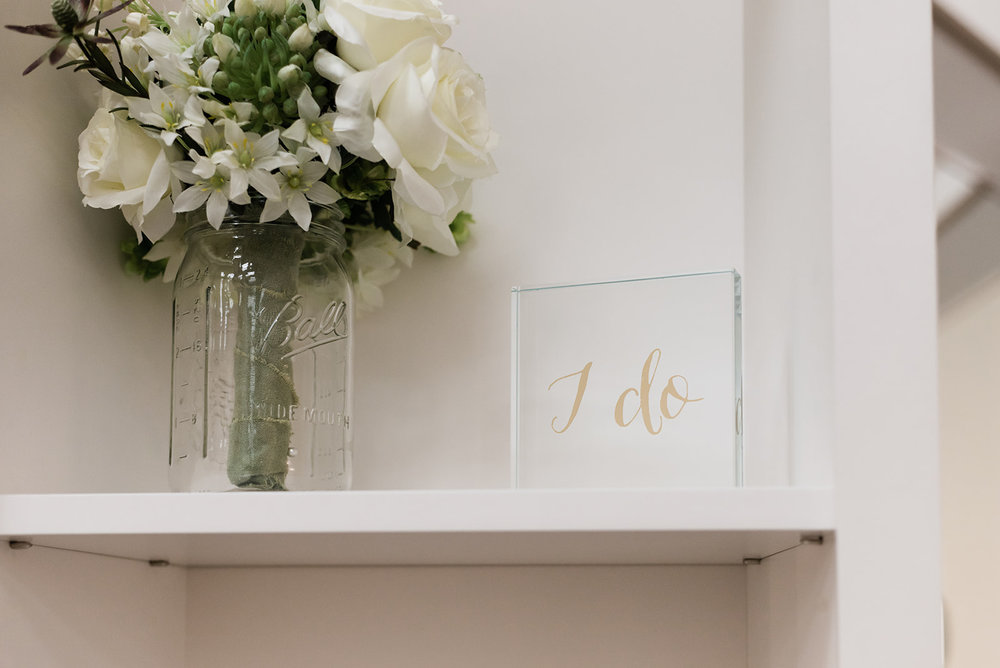 Special thanks to Madeleine's Daughter for treating us like real "brides-to-be", and to talented local photographer Alanna Hogan for these stunning photos!