Can Grumpy Old Men Have a Sweet Side Too?
If you like happy endings and shows that warm the heart, lean in a little closer as we share our experience from "Grumpy Old Men: The Musical" at the Ogunquit Playhouse this past weekend…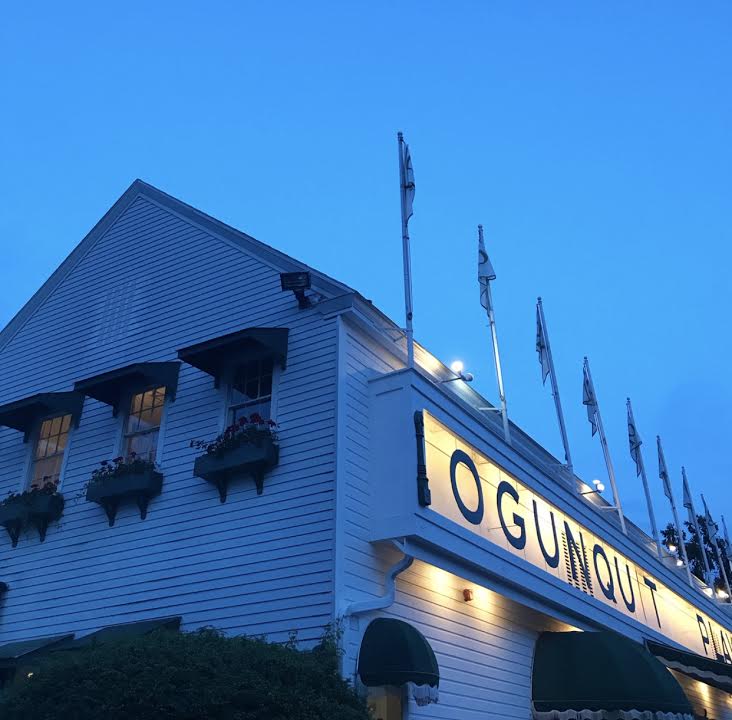 Contrary to what the musical's title might suggest, "Grumpy Old Men: The Musical" is truly a "laugh-out-loud" comedy with important lessons woven in and a "feel-good" conclusion that buttons up the show.
It just takes 50 years of feuding neighbors to get there…
The opening scene took place during the winter in a small, snowy town of Wabasha, Minnesota, where we were first introduced to Max and John – two aging widowers who were fixated on making the each other's life miserable.
With the arrival of a new neighbor, things started to change, first for the worse, then for the better. The cast sang and danced its way along a storyline that, in the end, was more about family, friendship, love, and turning grumpy old men into two caring gentlemen who realized they were actually best friends all along.
Celebrating the 25th anniversary of "Grumpy Old Men", the Hollywood film, the Ogunquit Playhouse is proud to be the first theatre to produce the U.S.premier of this new show. Aren't we lucky to be some of the first viewers?? Oh, and if you don't mind a few name drops, Sally Struthers and Hal Linden are kind of big deals who star in this performance.
A summer night at the theatre…
in Ogunquit, Maine…
Broadway entertainment…
Pinch us!
Show runs through September 1, 2018.