THE INSIDE SKINNY ON…. Furniture 101 with Signature Finishes!
What do you think of our new chair??
Pretty cute, right??
We don't like to brag, but we're pretty fond of it ourselves.
Here's the story…
A few summers ago, we were driving around New Castle and stumbled upon an old wooden chair outside of someone's home. Thrown to the curb with a few other things labeled "free", we stopped, looked it over, realized it was a good quality piece of furniture in search of a little TLC, and decided to become the chair's new caretakers. Our new chair spent some quality time in the garage gathering dust and cobwebs before being re-introduced to us this spring right before we met the lovely Maureen Bane at Signature Finishes!
Through her business Signature Finishes, Maureen hosts a series of painting technique and furniture refinishing classes in a studio located inside The Shops at Cape Neddick in Cape Neddick, Maine (If you're ever in Grafton, Massachusetts Maureen's first studio is located there!). The classes and workshops offered here are right up our alley (hands-on, functional fun), so we had to enroll in a one-day workshop. For our first experience, we selected "Furniture 101". Each participant was asked to bring one small item of furniture to transform in a six-hour time period, and we knew just the piece!
During the class, we learned (step-by-step) how to prep and rehab our pieces — applying Annie Sloan Chalk Paint® (with our choice of colors), distressing the paint, and then finishing them with waxes and topcoats for the final pizzaz!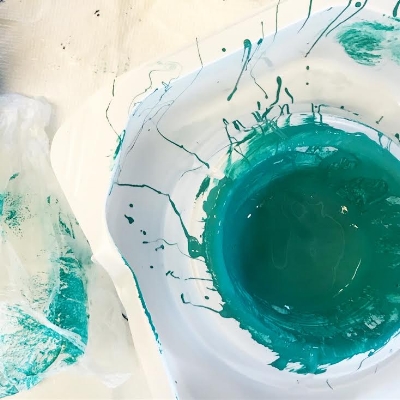 With an intimate group of four participants, our teacher Maureen was able to give us each individual attention, and we all walked away with newly-transformed pieces of furniture that will add beauty to our homes for years to come!
Oh, if this chair could talk…
Thank you Maureen for introducing us to your classes. We look forward to taking more of your workshops!
This photo is from our classmate Jim who became hooked on transforming planters after our first class!