SEACOAST WEDDING PLANNER: Indigo Event Co!
This Seacoast wedding planner has worked with some of the most well-respected names in the industry—planning celebrity events around the world and hosting intimate coastal weddings in nearby Kennebunkport. Say hello to Leslie Estes, owner of Indigo Event Co., who is offering a fresh, vibrant aesthetic to the seacoast wedding scene!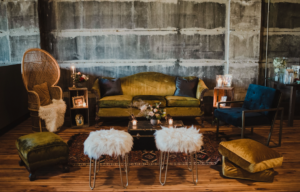 Can you tell us how you got your start in the wedding industry?
I was first exposed to the industry while running corporate events for a resort in San Diego. We hosted meetings, summits, holiday parties, and company picnics. I really liked the work, but after a few years, wanted to collaborate with people on a more personal level. The idea of wedding planning seemed so whimsical and fun to me, so when I moved closer to home on the east coast, I started working at Rafanelli Events in Boston. I worked on a few weddings and immediately knew that was where my passion was.  So when I left the event company, I decided to pursue weddings exclusively. It's the most important day of a couple's life, and being a part of it is so special.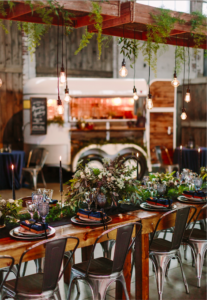 We're okay with name dropping; tell us a few companies you've worked with over the years. 
Rafanelli Events, Azalea Events, Wentworth by the Sea, and Welk Resort Group on the west coast! All of these businesses helped shape me into the planner I am today.
What are you most excited about for your business?
I'm excited to bring my unique and well-rounded experience to the seacoast. I love adding a little of my own style and flare to a couple's vision, creating a truly once-in-a-lifetime experience.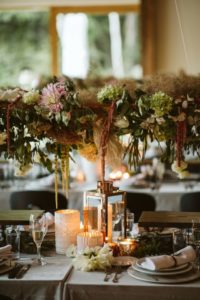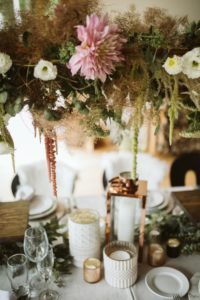 What inspired the name of your business?
I always had a name in my head for when I started my own business, but when the time finally came, that name felt too generic. I wanted something different, unique, and creative that represented my style. I finally narrowed it down to two names and it was one of my vendors who put them together and came up with "Indigo;" I fell in love with it immediately.
What do you enjoy most about the wedding industry?
I love how all of my vendors become a family. We work together to support each other, and I cherish our relationships so dearly.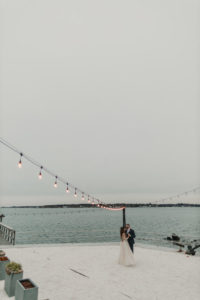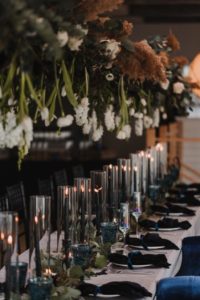 (Above photos are from Leslie's own wedding at Pepperrell Cove in Kittery, Maine)!
What do you love most about planning weddings?
I love how close I become with my clients. I still cry at every single wedding when the bride walks down the aisle. I can't help myself!!
What are some of your favorite things about the seacoast?
As an avid traveler, I have been fortunate to visit many places. I attended UNH and all of my friends and family live in the area. I love how small the community is and how the local businesses truly support each other.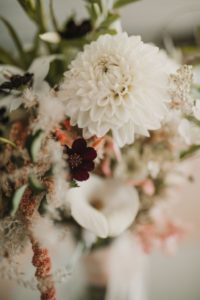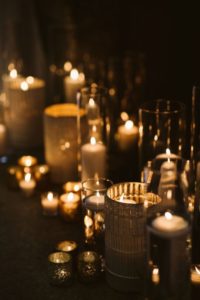 What do you do for fun? 
Working out is my stress relief. (I basically live at MISSION), and traveling is my passion. I love the beach, hiking, paddle boarding, and of course, spending time with my dog Winnie!
A talented Seacoast wedding planner you are, Leslie;  thank you for sharing your story with us!