LOCAL FEATURE: The Fresh Dietitian!
Jessica Monroe is as local as they come – an Exeter, New Hampshire native, a UNH graduate, and current Portsmouth resident and business owner.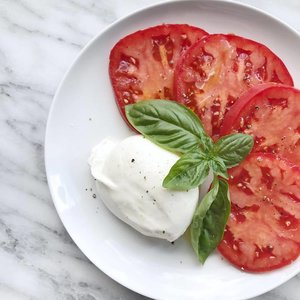 Jessica officially launched her business, Fresh Nutrition & Wellness, this past June, and is *JUST* the person you want to talk to about your diet (the foods you habitually eat) because she's an expert in her field, and treats you like a friend — so naturally energetic about nearly everything – happy, warm, positive, and friendly!
Raised by two dentists, Jessica knew from an early age that she, like her parents, wanted to care for people in her community. Soon after starting college, Jessica declared her major in nutrition and went full steam ahead; she earned a Masters in Nutrition at UNH, received a Doctorate degree at the University of Rhode Island, and pursued a dietetic internship in hospitals in Providence. Once she graduated, she took a job as an outpatient dietitian in Bedford, New Hampshire where she worked until launching Fresh Nutrition & Wellness earlier this year. Do you think she has enough credentials yet??
On a daily basis, you can find Jessica at her downtown Marcy Street office (It's super cute!), working one-on-one with individuals and in groups. A few mornings a week, she teaches Nutritional Biochemistry (Well, that sounds very advanced!) at her alma matter, UNH.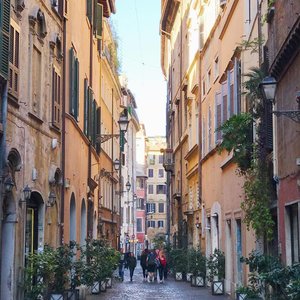 Fun Facts…
1. Do you know what the difference is between a dietitian, nutritionist, and a health coach? I didn't either! Jessica is a dietitian which means she has achieved the highest level of education and has an incredible amount of knowledge in her field. That makes her fully qualified to help you with any and all of your nutrition needs!
2. Jessica's favorite place to travel in the whole wide world is Italy. If you follow her on Instagram or Facebook, you will get a little "taste" of her culinary inspirations from her and her husband's Italian adventures!
3. Jessica offers recipes on her website that feature local foods from every season! If you're looking to try out a new dish at home, or "wow" guests with a "fresh" new appetizer, the recipe tab on her website is a really wonderful resource!
4. One interesting service that Jessica offers is a "Diet Analysis" where you track all of your food and beverage intake for 3 – 5 days and report it to Jessica who studies it, and can determine what your body might be needing, or having too much of. Perhaps you're needing more iron on a daily basis and didn't even know it!!
Jessica's favorites…
vegetable – brussels sprouts! (She talks very enthusiastically about them:).
fruit – raspberries! When they're in season, the container doesn't even make it home from the farmers market.
guilty pleasure – Coffee Kahlua Chip from Lagos' in Rye. Now you're talking!!
Thank you for sharing your gifts with us Jessica!!
Maggie