TOP TEN: Fall on the Seacoast!
Pumpkin-spiced lattes, cinnamon-topped sweets, and festive decorations galore… the season we all know and love has arrived on the seacoast! This year, we've rounded up our TOP TEN list of things to do this fall, Did your favorites make the list??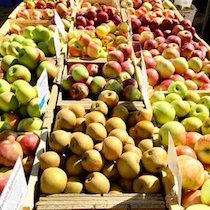 1. Enjoy fall treats! White Heron and Laney & Lu Cafe always have tasty selections. Think pumpkin whoopie pies, chai cider, maple donuts, and turmeric lattes… mmm!
2. Take a walk! For a festive autumn stroll, we love Odiorne State Park, Rachel Carson Wildlife Refuge, and Portsmouth's South End neighborhood to browse the historic homes with seasonal décor. We also love bundling up for a stroll on one of our gorgeous beaches! This year, we want to check out the trail walks in Vaughn Woods as well as in Durham, and Exeter.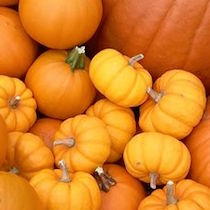 3. Sip the flavors of fall! North Country Hard Cider always embraces seasonal flavors and you can only do right at Liars Bench. Word on the street is that Wiggly Bridge Distillery offers some unique spirits at their York, Maine tasting room!
4. Get lost! Well, just for a little bit:). Enjoy a day-cation at the famous corn maze at Zach's Farm in York!
5. Take a hike! We can't get enough of the gorgeous views from Mount Major, near Lake Winnepesaukee, and Mount Agamenticus in York.
6. Hop aboard The Heritage! For a foliage-filled cruise, take a ride up the Piscataqua and be engulfed by the stunning scenery of Great Bay.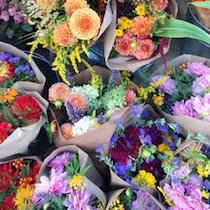 7. Are you a Halloween enthusiast?? Check out the Portsmouth Halloween Parade and Pickwick's list of events leading up to one of Portsmouth's most celebrated holidays! P.S. Mark your calendars for October 31 at 7:00!
8. Leaf-Peep! Nothing beats a drive on the highway or on country roads in New England this time of year, wouldn't you agree? These 360 degree views of vibrant, colorful leaves are priceless. Perhaps enjoy a day trip to the up-and-coming towns of Newmarket or Durham, New Hampshire? A trip to Emery Farm for a hot apple cider  is another joy of fall on the seacoast!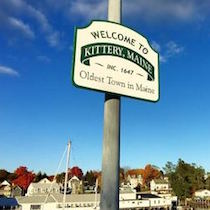 9. Pick Apples! Our favorite seacoast orchards are Applecrest in North Hampton and Cider Hill Farm in Amesbury. Word on the street is DeMeritt Hill Farm in Lee is a pretty fabulous spot for picking too! Can't you just smell the cider donuts??
10. Enjoy the tastes of the season! Take advantage of the Portsmouth Farmer's Market – only a few weeks left to stock up on your favorite veggies before the market moves indoors in November. Perhaps you want to lean to cook some seasonal dishes at Stonewall Kitchen's Cooking School??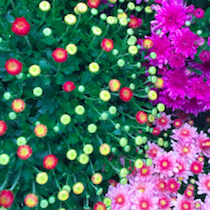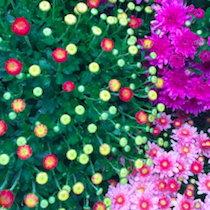 What are your favorite things to do during the fall on the seacoast? Comment below; we'd love to hear!