TAMWORTH NEW HAMPSHIRE TRAVEL GUIDE!
Along the mountain-lined highways and lake-speckled back roads of New Hampshire, tucked below towering Mount Chocorua, and just a few miles away from Lake Winnepesaukee lies the charming town of Tamworth. So sweet and small, if you blinked, you might miss it. But you definitely don't want to!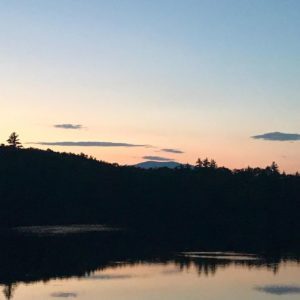 Below we share our Tamworth, New Hampshire Travel Guide!
Just an hour and 20 minutes drive from the seacoast, Tamworth is an idyllic destination for a one-day jaunt or an overnight stay. My friend Morgan and I wanted to fully experience this quaint New Hampshire town, so we opted to for a night at The Highland House Bed & Breakfast.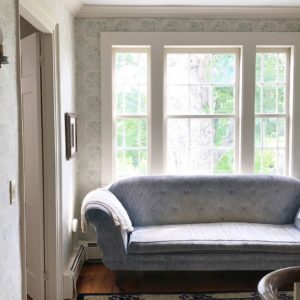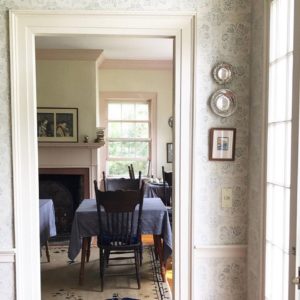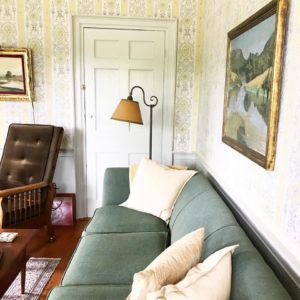 WELCOME TO TAMWORTH…
We arrived in Tamworth in perfect time for lunch at the Tamworth Lyceum. Not quite sure what the term 'lyceum' meant, we looked it up. According to Merriam Webster, a lyceum is a hall providing public lectures, concerts, and entertainment.  In addition to offering live music and poetry readings, the Tamworth Lyceum also serves as a general store, boutique, and cafe. Sprinkled with a variety of artisanal dry goods and beverages, the shop carries hip stationery and gifts from brands like Rifle Paper Company and Shinola. The cafe offers gourmet sandwiches, salads, baked goods, and coffees. Morgan and I tried the Maple Bourbon Latte and it was OUT OF THIS WORLD. So rich and decadent, we both agreed we would drive back to savor another sip.
We spent the early afternoon enjoying sweet teas and salads on the back porch while listening to the birds chirp. It was peaceful and quiet. Next, we passed by America's oldest ongoing professional summer theatre, The Barnstormers Theatre. This theatre was founded by President Grover Cleveland's son, Francis, in 1931.
We moseyed a few doors down to Tamworth Distilling, where we were given a tour by the Distillery's store manager. She was so knowledgeable, that we found ourselves mesmerized the entire time.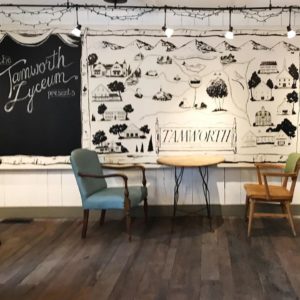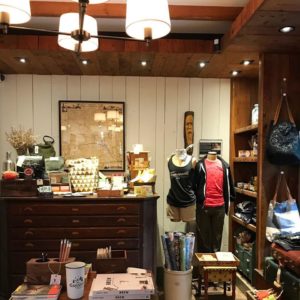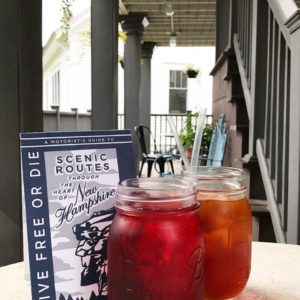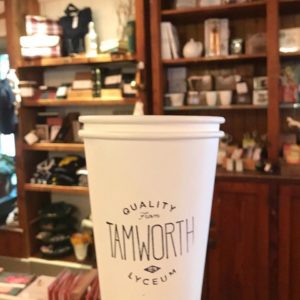 Tamworth Distilling's variety of spirits are made in small batches with natural flavor and local ingredients. The packaging alone made me want to buy a bottle of White Mountain Vodka. Though the bottle remains unopened, it sure looks beautiful on my mantle!
After an afternoon of learning the process of making spirits tasting the finished products, we meandered up the road about a mile to our bed and breakfast. We were warmly welcomed by the owner, Dale, who has run the B&B with her husband for over 30 years. Dale was busily working in her barn next door.  She was setting up tables for her supper club—a dinner where locals gather for food and conversation before attending a show at The Barnstormers. No phones are allowed—just twinkle lights, evening sun, gourmet food, and great company. She told us she was going to serve ice cream with cordials from Tamworth Distilling. We sighed with delight, realizing we were falling for this town…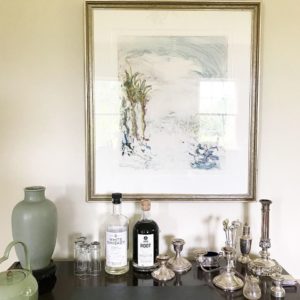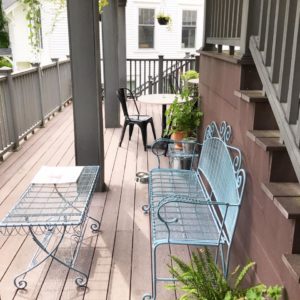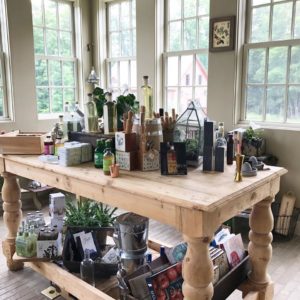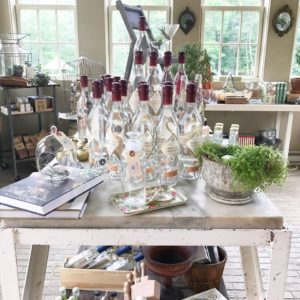 Dale, a soft-spoken woman who's passion for Tamworth resembled ours for the seacoast, guided us to our room—a historic and simple spot in which to rest our heads. She walked us through the history of the property and shared how the area has both changed and remained the same throughout 30 years there.
She mentioned how much she enjoys cross-country skiing in the back of her property during the winter, and welcoming guests in for cookies and tea by the fireplace after a day out in the snow. I suppose we'll have to plan another visit to experience winter at The Highland House. Don't you think?? Or perhaps embark on a day trip in the fall to hike to the top of Rattlesnake Mountain? At that time the panoramic views and vibrant foliage will make us fall in love with the area yet again.
After a restful sleep, Morgan and I hit the road bright and early to head back home. Although we missed a homemade breakfast made by Dale, we were able to watch the sun rise over the mountains, and the fog lift up from the fields as we wound our way back to the seacoast. With so much more to see, do, and explore, we look forward to visiting Tamworth again soon! Thank you for reading our Tamworth, New Hampshire Travel Guide!
xx
Maggie