THE INSIDE SKINNY ON… Playing Tourist as a Local!
This past weekend, a college friend came up from NYC to visit the seacoast. Craving time by the sea and the sights and sounds of a classic New England summer vacation, Chloe and I opted to be 'tourists' on the seacoast for a few days.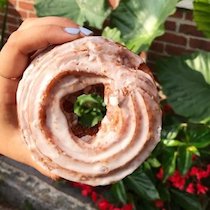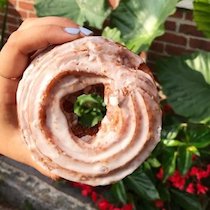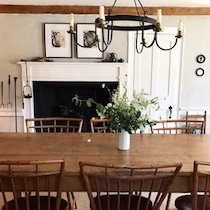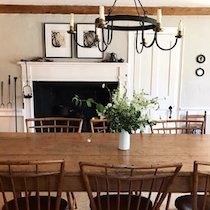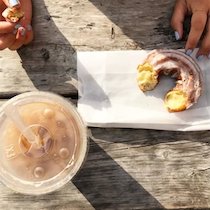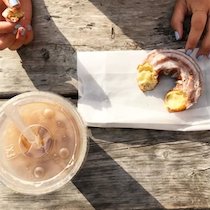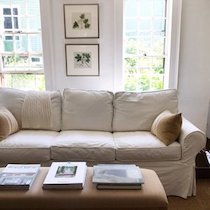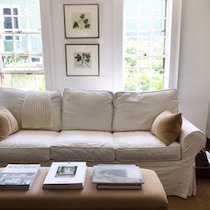 I stepped out of my normal day-to-day routine and it felt funny. Perhaps because I felt as though I was on vacation too! I experienced the seacoast with a new perspective and outlook, and realized we can take a 20-minute midday mini-vacation to play Skeeball at York Beach, and have two ice creams in one day…
Oops! Did I say that out loud??
Here's how we spent 24 hours in southern Maine this weekend, where our initial plan was no plan at all…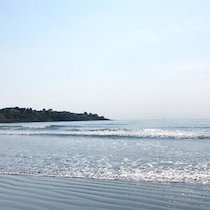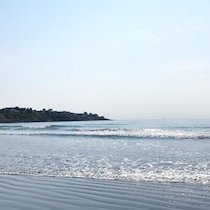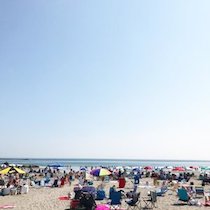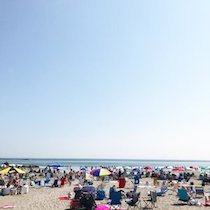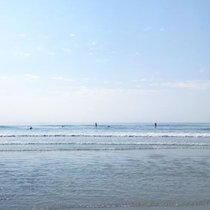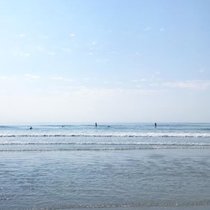 -The morning started with tasty lattes at The Central Bean & Bakery (New!) in York, Maine, followed by a leisurely walk along Long Sands Beach.
-A "short" drive brought us to Short Sands Beach, where, on a 10:00 am whim, we played five rounds of Skeeball at Fun-O-Rama!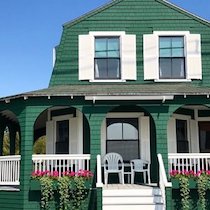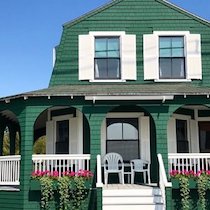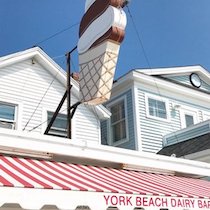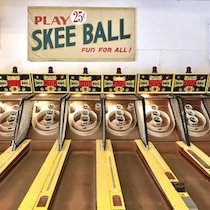 -We then strolled through the charming beachside downtown, and popped in to say hello to Molly at WHEAT York Beach, a lovely boutique that recently graced this beachside town. Molly led us for a little sneak-peek into the 1652, a restaurant just a few doors down from her shop. This Italian restaurant (coming soon) looks chic as can be!
-After a leisurely stroll around the town of York Beach, we scooted up to The Cliff House and OH. MY. LANTA. We were swept off of our feet! Neither one of us had been to the resort before, so we made a point to explore the entire luxury property — from the beautiful spa area and fitness center, to the coastal-inspired lobby on the top of the cliff. "Pinch-me"!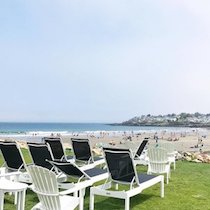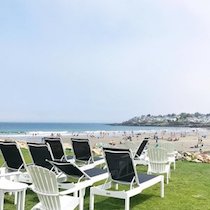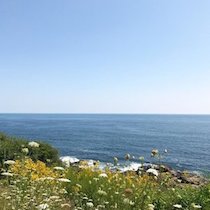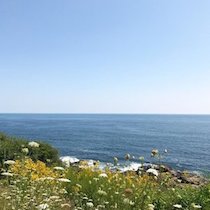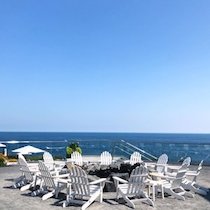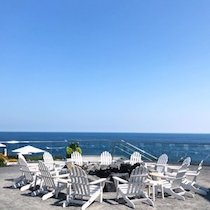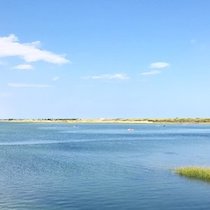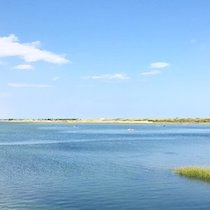 -Meandering about the expansive property, we eventually found ourselves at Nubb's, an upscale Lobster Shack at the hotel, that is open to the public. The environment was hip, modern, and bustling, and my friend loved the Maine lobster roll she'd been craving for months. Following lunch, we took to the other side of the lobster "shack" and enjoyed friendly games of air hockey and tabletop shuffleboard — while stealing glances, every now and then, to take in sweeping views of the ocean.
-A hearty lunch warranted another long and leisurely walk. Wanting to stay in "Vacationland" and in "vacation-mode," we decided to venture up to Ogunquit and take a walk from the town center to the beach. Once our hour of free parking was up (yes, one hour of complimentary parking across from the movie theatre), we simply had to indulge in what we really came to do — enjoy some of the best ice cream on earth at Rococo! I tried the pretzel cone with "Maine Whoopie Pie" ice cream and it was DELICIOUS!!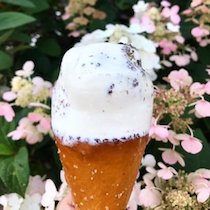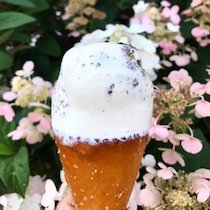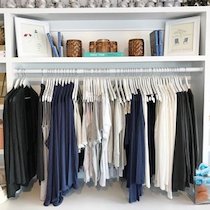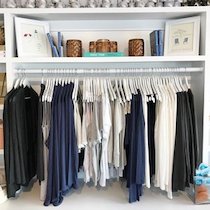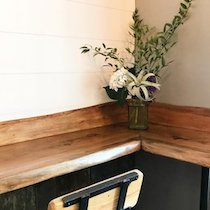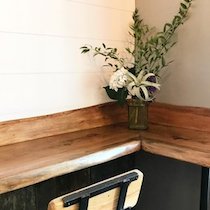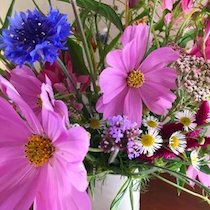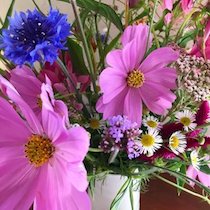 -We then decided to take our time driving the long way back to Portsmouth — through the windy roads of Cape Neddick, along the wave-crashing shores of Long Sands Beach. As we came closer to the border, we hopped out in Kittery for yet another stroll and browsed the new products at Tayla Mac Boutique and  FOLK in Kittery Foreside. With our goodies and a fun-filled day in tote, we moseyed over the bridge as the sun sneaked away into the Portsmouth sky.
-When dinner called, there was one only place calling our names — STREET. As always, the food and atmosphere were top-notch. The cherry on top was that STREET's new restaurants, STREET'za and b.bar, were open!! We took a peek at the new spaces around the corner and can't wait to pay an official visit soon!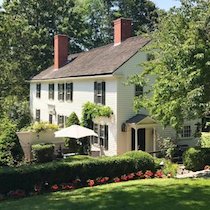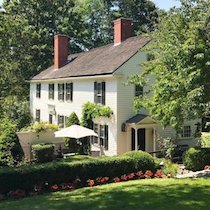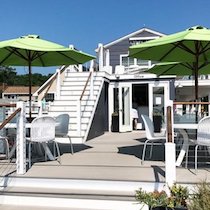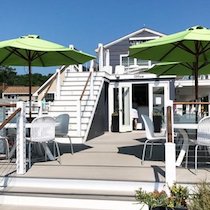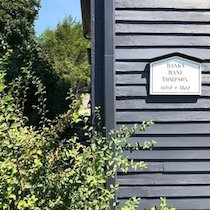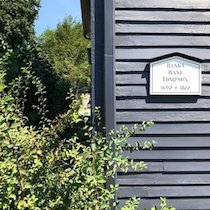 What has been your favorite experience while exploring the seacoast through the eyes of a visitor? We'd love to know!
xx
Maggie