Seacoast Lately's Summer Bucket List – 2017!
Long sunny days at the beach, endless adventures in the great outdoors, exciting events everywhere we look… it's officially summer on the seacoast! With so many happenings taking place this season, there is no end to all the fun we can have! That's why we've rounded up a "Summer Bucket List" – to make sure we take part in some of our favorite activities…
Here's to seizing the day, soaking in our surroundings, and making the most of summer in our east coast paradise!
"Seacoast Lately's Summer Bucket List – 2017"
PART TWO.
1. Play corn hole at Liar's Bench, Throwback Brewery, Stonewall Kitchen, and Bernie's Beach Bar.
2. A little birdie (named Annah Todd) told us that the YOGA:BEATS class at MISSION Portsmouth is pretty spectacular… I guess we'll have to give it a whirl!
3. Indulge in a pizza while listening to live tunes outside at Owen's Farmhouse.
4. Hand-pick blueberries at Applecrest Farm and work up an appetite for the buttermilk pancakes at Farm Bistro!
5. Start the day with a Girl be Fit workout at Leary Field.
6. Take in dinner and a movie at Dover's "Dinner & A Movie" series! Looks like the perfect setting…
7. Hop up to Portland and play a few strings at Bayside Bowl. Watching the sunset from its tea-lit roof deck is divine!
8. Hop aboard The Spirit of Massachusetts (Kennebunkport) to enjoy appetizers on the water.
9. Learn the tricks of the trade from the pizza expert herself at Jillyanna's Cooking School!
10. Skip the morning routine to eat breakfast at Musette (formerly The Wayfarer in Cape Porpoise).
11. Embark on a sunset sail aboard The Gundalow – the only sailing gundalow in the world!
12. Jump in the pool and enjoy live music on a Wednesday at Earth at Hidden Pond's "Farm Bar". Dinner on the patio? Why not?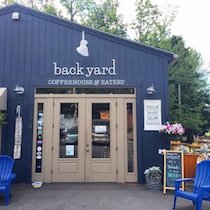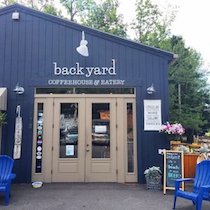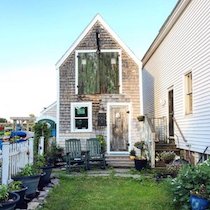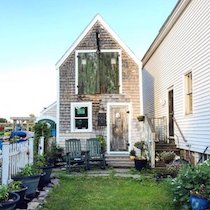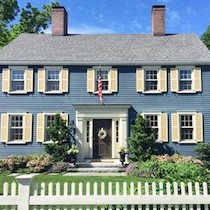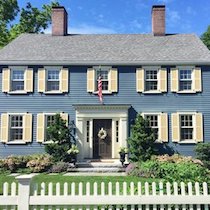 PART ONE
1. Dine at York Beach's new Italian restaurant – 1652 – opening soon!!
2. Take in a show at Vinegar Hill Music Theatre!
3. Try the famous "Rum Punch" at Barnacle Billy's in Ogunquit. Word on the street is it's out of this world!
4. Celebrate Reggae 'n' Roses (August 4) at Fuller Gardens in North Hampton.
5. Try a Beach Yoga class with Zen Den Yoga on Long Sands Beach.
6. Spend a morning walking along Ogunquit Beach, followed by a trip to The Loveshack Juicery.
7. Indulge in dinner out at The Cliff House's newly-renovated restaurants, followed by a round of corn hole!
8. Go to a movie in the park at Prescott Park Arts Festival! (We're especially excited for Finding Dory (July 31), Moana (August 14), and La La Land (August 25).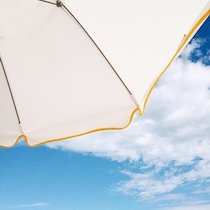 9. Take in live country music at The Goat in Portsmouth (opening later this summer)!
10. Listen to live piano music at The Front Porch in Ogunquit.
11. Indulge in an ice cream (or 10) at Rococo – locations in Kennebunkport, Wells, Ogunquit, and Kittery.
12. Ride like the wind in cycling class at the Kennebunkport Bicycle Company – a hip bike shop with a spin studio!
13. Take in a musical at The Ogunquit Playhouse.
14. Spend a leisurely evening with friends at Chauncy Creek in Kittery Point.
15. Enjoy sunrise beach yoga with Sarah Oleson at Bernie's Beach Bar in Hampton.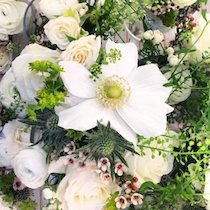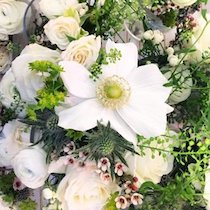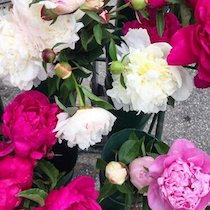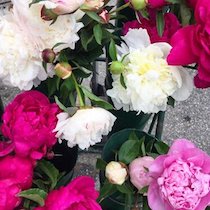 This list will be updated as new events come about…
What's on your summer bucket list?? We'd love to know!
xx
Maggie