LOCAL FEATURE: WHEAT York Beach!
Picture yourself in the heart of York Beach, Maine. The ocean mist breezes through town and family and friends laugh as they stroll along the sand-swept streets that feel like they haven't changed since the 1950's. This was the epitome of summer for Molly Shaheen, a Durham native who spent summers with her extended family in York, Maine. Molly, who has been living part-time in California for the last 13 years, longed for summer memories in York Beach. She and her husband, Huw, recently moved back, part-time, to begin their latest adventure – Wheat!
Molly's family has been part of the York Beach business community for decades; her dad and uncle founded Bill and Bob's jewelry shop, which her parents ran for many years. The nearby restaurant, Molly-O's, was named after (Can you guess??), and is now owned and run by one of Molly's cousins. Josie's candy shop was founded by, and is currently run by, another one of Molly's many cousins. It seemed fitting that when new construction began in the center of town last year, Molly would jump on her lifelong dream to open her very own shop in the heart of York Beach…
The drive behind opening a York Beach shop stemmed from Molly's family ties to the town, summer nostalgia, and Molly's great taste in product with an "east coast meets west coast" flare. It was also to provide a fresh coat of paint to this throwback beach town that they care about so deeply.
Molly and Huw softly opened the doors to their beach-y chic boutique last week, and we must say, it's absolutely gorgeous! Molly and Huw's goal is to offer products that you would expect in a beachside town – towels, swim suits, and sunscreen – but with a beautiful, tasteful, and more whimsical flare. The shop will also offer handmade greeting cards, festive pool floats, and fun gifts that inspired Molly during her time in L.A.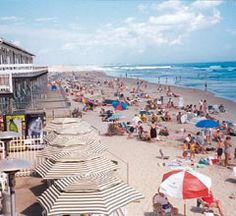 Molly and Huw's hope is to enhance the town, year-round, with fresh goods that appeal to everyone, all ages and genders. As Molly sourced products to fill the shelves, she was thinking of what her mom, two sisters, and seven nieces and nephews would like to see in York Beach. She wanted to offer a curated selection of products and gifts – including clothing – and of course, Molly's State & Manor apparel line!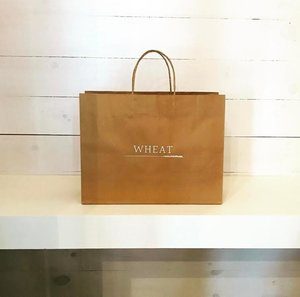 It's exciting to welcome this beautiful new shop on York Beach! Thank you, Molly and Huw, for contributing to a new generation of wonderful!!
xx
Maggie