WEEKEND GETAWAY: The Lindsey Hotel – Rockland, Maine!
A few weekends ago, Seacoast Lately hopped up the coast to Rockland, Maine for a quick getaway. Just one night out of town provided a relaxing escape, when we could take a step back to enjoy the natural beauty and simple lifestyle of "Vacationland". This quintessential Maine town boasts stunning waterfront views, quaint shops and restaurants, and small-town New England charm.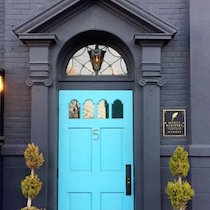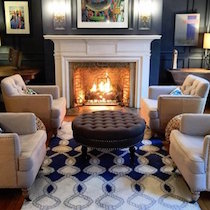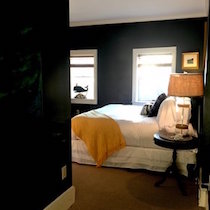 We checked into The Lindsey Hotel, nestled on a side street about 10 steps away from Main Street. The bright blue door had us at "hello", and as soon as we were greeted by Innkeeper Joanna and her adorable four-year-old daughter, we knew we were going to enjoy a five-star experience. The building in which The Lindsey calls home dates back to 1835, yet the entire boutique hotel is fully restored with a cozy, upscale, nautical flare. The beds felt like sleeping on a cloud, and the comfortable, nautical-chic décor made us feel at home.
After a wonderful sleep, the bright Maine sun peeked through the windows and welcomed us into a fresh, crisp coastal Maine morning. The boatyard called, so we took a long walk along the waterfront. We strolled back along Main Street, stopping at Rock City Coffee Roasters on the way, to enjoy a tasty beverage with the locals!
The Lindsey's breakfast bell rings at 8:00 a.m., so we scurried back to join Joanna and her other guests for a delightful meal, accompanied by a warm fireplace and copious copies of The Maine Magazine. Freshly squeezed juice, fluffy pancakes with blood orange maple syrup, crisp rosemary potatoes, and vanilla bean yogurt topped with fresh berries arrived; we were in heaven…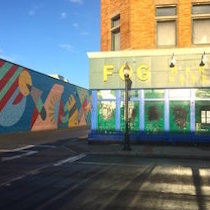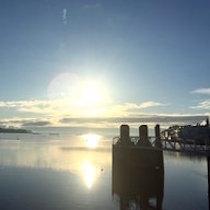 Innkeeper Joanna wears all of the hats at The Lindsey Hotel and does everything flawlessly! The boutique property is spotless and runs smoothly. Joanna is extremely welcoming and responsive, she makes time to chat with every guest, takes care of her two children, AND is an incredible cook. And she's always smiling… Wonder Woman?? Highly likely.
One thing we loved most while venturing up to Rockland was stopping at the charming towns along the way – our favorites being Brunswick and Wiscassett. Because the height of summer hadn't quite arrived, we could pull over, pop into some locally-owned shops, and explore at our leisure.
We've gathered some of our favorite activities, places to shop, and favorite spots to dine below. These recommendations were taken from this getaway as well as previous ones to Rockland, Rockport, and Camden…
Explore: Hike Mount Battie, visit the Farnsworth Museum and Center for Contemporary Art, and Rockland Breakwater Lighthouse.
Shop: Studio FourTWELVE, Periscope, Black Parrott, Motifs.
Dine: Primo, Natalie's, Francine Bistro, 40 Paper.
Joanna recommends: Fiore, Atlantic Baking Company, Fog.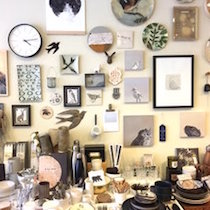 A note from Joanna… "If I have learned one thing about Rockland, it is that its people are passionate. From the food scene to the arts, Rockland is a passionate place to be".
Thank you to Joanna and The Lindsey Hotel for a wonderful stay!
Maggie