LOCAL FEATURE: Sneak Peek Baby Boutique
Have you ever been shopping for a new baby gift and just never found the perfect something that checked off both "cute" and "affordable" from your list? Well, I think those days are over!
Say 'hello' to Sneak Peek Baby Boutique – an online baby shop based right here in Portsmouth, New Hampshire! Founder Jen Yager began her business on July 1st, 2015 (Happy Birthday!!!) and has always had a passion for babies. For a long time, Jen had wanted to start her own business, and her background as a neonatal nurse and experience with her two adorable toddler girls provided her with great experience.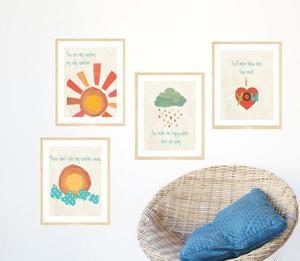 It wasn't until she became a mother that Jen learned about and began to appreciate the importance living an all-around healthy lifestyle. She now cares deeply about being surrounded by all-natural products so at Sneak Peek Baby Boutique, everything you see has an organic, all-natural or eco-friendly element. Even the shipping materials are sustainable!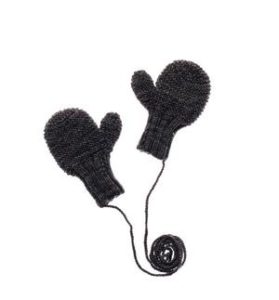 As someone who doesn't have a lot of experience buying baby gifts, I asked Jen what her go-to recommendation is. Her suggestion? Products from Kate Quinn. Many of their sweet designs are carried throughout her line of products so you have the option of getting a swaddle, or pairing it with a matching onesie and hat if you can't help the cuteness! Sneak Peek Baby Boutique offers custom gift packages too; think of it as your personal shopper:).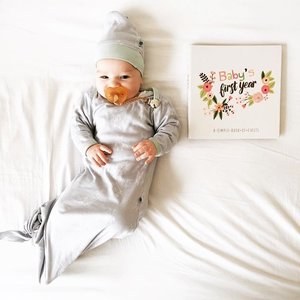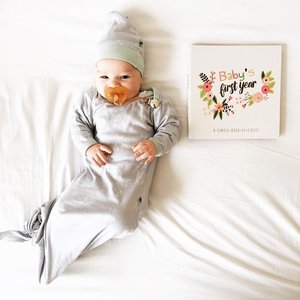 Jen does all of the shopping and shipping for Sneak Peek Baby Boutique, and I think we can all agree, she has beautiful taste! Hop on her website and browse the most adorable products from organic baby swaddles and cute little books, to toddler outfits and gift sets! Jen's favorite product in the shop right now? The "Plum Island Jacket" from Misha and Puff, a company based in Boston! Yay New England!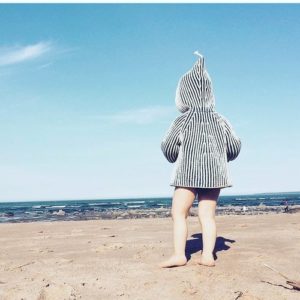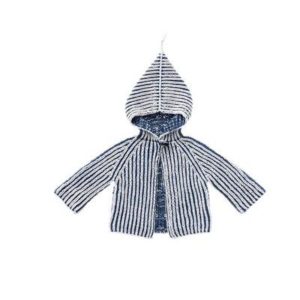 Misha and Puff's "Plum Island Jacket"
What's next for Sneak Peek Baby Boutique? Jen would love to have a downtown shop, but is happy her business is based at her home, so she can focus on her most important job – being a mother:).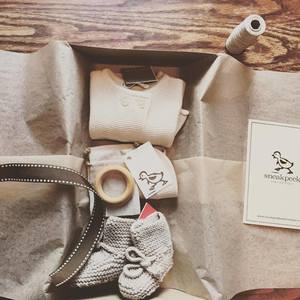 Happy first birthday, Sneak Peek Baby Boutique!
xx
Maggie
*Follow Sneak Peek Baby Boutique on Facebook and Instagram (@sneakpeekbabyboutique) and stay tuned for new products and sales through the newsletter!
*all photos c/o Sneak Peek Baby Boutique (.com!).