TOP TEN: Winter Activities on the Seacoast!
With this weekend giving us a sneak-peek of warm sunny days ahead, we felt we had to give a little extra hug to winter as it makes its way toward spring. With this in mind, we've rounded up some of our favorite winter activities to enjoy on the seacoast before we jump fully into spring!
Did your favorites make the list?? Comment below.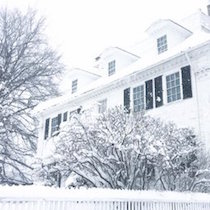 1. Skate the Day Away!
Adult Pond Hockey, lessons for tots, and complimentary skate times take place weekly at Puddle Dock Pond in the heart of Portsmouth. The rink closed early last year, so if skating is on your to-do list, you may want to tie up your laces soon!
2. Enjoy the Outdoors!
Fingers crossed, the seacoast will receive a few more snowstorms before winter's end. When there's enough snow on the ground, head outside to cross-country ski or snowshoe at Odiorne Point State Park in Rye or The Wells Reserve at Laudholm Farm in Kennebunkport!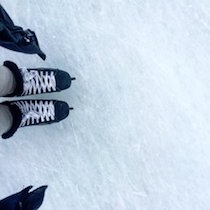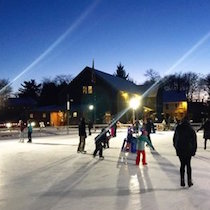 3. Taste the Season!
Before winter menus transition into spring, enjoy seasonal treats like the "Peppermint Mocha Latte" or "Dirty Nog" from Laney & Lu!
4. Plan a Day in the Snow!
If you're looking to glide through pre-groomed trails, we love a weekend jaunt to Harris Farm in Biddeford, Maine! Equipment rentals are available.
5. Hit the Slopes!
With fantastic mountains like Gunstock, Cranmore, and Sunday River just a short drive away, there is a lot of shredding to be done! Full ski and snowboard equipment rentals from Putnam's are $40.00 for the day (slightly less than slope side prices). And, to spark the bargain-hunter's attention, Putnam's offers some enticing sales just around the corner!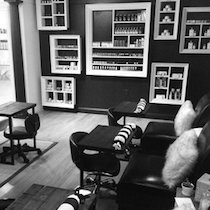 6. Pamper Yourself!
Why not add a little R&R to your routine by spending a day at a spa? We love the outdoor hot tub at The Wentworth by the Sea Spa, the mani-pedi's at Buff & File Nail Bar and janegee, and the city feel at Solari Salon and Spa. We haven't yet been to the newly renovated Cliff House in Ogunquit, but hear it is pretty spectacular!
7. Exercise and Indulge!
Ideally set in the town center, The Kennebunk Skating Rink conveniently shares a parking lot with one of our favorite seacoast bakeries, Boulangerie!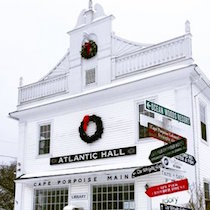 8. Enjoy a Getaway!
Sometimes it's nice to take a break from our normal routines and commitments and enjoy time away. Whether it's a weeknight stay on Plum Island, or a weekend overnight in Rhode Island, Lark Hotels offers some appealing discounts during New England's "off season". 
9. Try Something New!
Perhaps take a Tap, Belly, or West African Dance Class at The Dance Hall, an indoor Spin Class at CycleFierce, or attend a concert of a band you've never heard of at The Music Hall!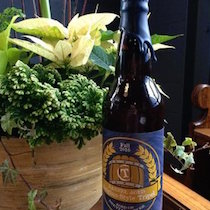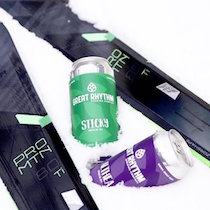 10. Brewery Hop(s)! (Pun intended:).
With new breweries arriving on the seacoast over the past few months, there are a number of excellent local craft breweries to visit. Portsmouth's West End is the new home to Great Rhythm and Liar's Bench, while Maine boasts well-loved favorites such as Tributary and SoMe. We're also fond of North Country Hard Cider in Rollinsford, New Hampshire. While summer provides a refreshing and extra bustling visit to these seacoast tap rooms, winter allows us locals to enjoy a leisurely weekend afternoon while striking up conversation with new friends.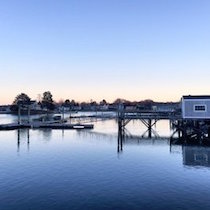 What are your favorite winter activities??