MEET THE LOCALS: Knit Guy!
This local man has an unexpected passion (and talent) for… knitting! From classic cable-knit sweaters, to fully-knit body suits with matching hats, mittens and scarves, "Knit Guy" does it all! To save his children from embarrassment during our exclusive interview, we will refer to our guest by his Instagram name, @knit_guy…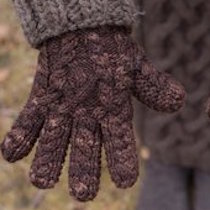 When did you first begin knitting? 
About two years ago. My grandmother used to crochet when I was younger and I was always fascinated by how she could take yarn and make something beautiful out of it. I decided I would teach myself, so I searched online, discovered a few sites that could help, and the rest is history!
What do you enjoy about knitting?
I love the way knitting slows things down. I can focus on just creating something with my hands. Being able to see the finished product is pretty cool too!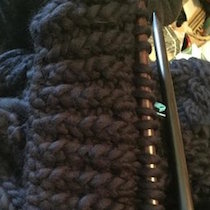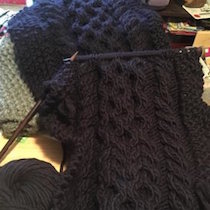 What are your favorite or craziest pieces to knit?
I love knitting cables; they create such great texture. Craziest thing? Pants. People either love them or hate them.
Do you have a yarn of choice?
I love Wool and the Gang's "Crazy Sexy Wool" – it's chunky, soft, and knits up quickly.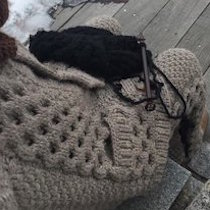 What do you enjoy most about the seacoast?
There are so many incredible things about the seacoast – the views, the cities and the people. I only work on the seacoast, but plan to move here at some point.
Have you always been artistic?
No! I can't even draw a good happy face. I don't know if what I do is considered art, but I do like when people enjoy it. My full-time job is in technology, so this is a perfect creative outlet.
Tell us what inspires your work.
Seeing what other people knit and thinking of how to create something that is different, yet comfortable to wear.
Thanks for sharing your story and passion with us, Knit Guy!
*All photos c/o @knitguy.