LOCAL FEATURE: Amy Dutton Home
She's a talented interior designer, a go-getter business woman, and a family gal all in one… it's time to celebrate the beautiful work of Amy Dutton! Amy is the owner of Amy Dutton Home – an interior design and architecture firm with a retail shop in Kittery, Maine…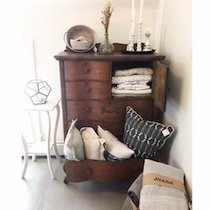 Where did you grow up? How did you arrive on the seacoast?
I grew up in Berkeley, CA. We moved to the midwest when I was 10, where I went to college and got married, and then I started my career in Chicago. We made our way east because my husband's family had a vacation home in VT. I fell in love with New England, so we decided to move here when I was pregnant with our first child. I was finishing classes in Boston while my husband worked in Portland, so we pointed to an area halfway in-between, and here we are! We have lived in the area for the last 23 years.
When did you first become interested in interior design and architecture? 
I was given my "break" in Chicago as a "runner" at Bruce Gregga Interiors. This was a high-end design firm that provided both architectural and interior design to discerning clients such as Oprah, Siskel and Ebert. My job was to run errands to Merchandise Mart, the florist, and assist at photo shoots; I fell in love with the industry. I worked for generous people who taught me a lot and supported me to go back to school for my degree. Interiors have always come quite naturally to me, but the designers were very gracious in teaching me technical information and application of products for materials. It was a great opportunity and the reason why I still like having young employees to teach and motivate to stay in the industry.
You have traveled extensively. Is there a location that inspires you most?
When I travel I am always exploring the cultures and how people live. Even in third world countries such as Belieze, Fiji and Grenada, people have very specific and functional ways of living, depending on their culture and weather. Juxtaposed with the rich history of Europe, and how this influenced countries such as Australia and New Zealand, it is fascinating to view the varying measures of "modern".
As a family, we usually stay in an airbnb property to become part of a neighborhood culture, shop in local stores, and experience how they use their kitchens and bathrooms. I find it incredibly inspiring to notice building materials and how they relate to the functionality of life. From the tin roofs in Fiji to the massive doors in Italy – there is a reason for everything!
You do both interior and architecture design. Do you find most people use your services for both?
Most people do use both my interior and architectural services or at least my expertise to relate them both. I term this "Whole Home Design", where I'm thinking in detail about how the interior, architecture and landscape work together.
Can you describe your ideal project? 
I love working on projects that I can embrace from beginning to end and am able to design the architecture, interior and landscapes! I do many additions and renovations and find it incredibly rewarding to take a tired house that needs to be loved, and bring it back to life, making that vision a reality.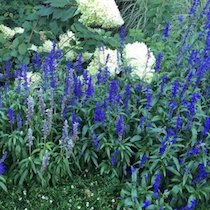 What do you most enjoy about having your shop and design studio in Kittery Foreside?
We invested in Kittery Foreside about 10 years ago because we believed in the area and wanted to support the development of a small community. We first bought and invested in this building, but then the economy tanked, and then the bridge closed; it's been a journey for sure! But while the bridge was closed, Kittery built Kittery! It's a little gritty, artsy and funky – the Berkeley to San Francisco. I live in Portsmouth and I love that I can walk to work in Maine. By the time I get there, I have crossed a state line over my favorite bridge and I get to experience a town filled with curious, creative and generous people.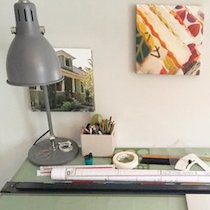 What do you love most about your job? 
Honestly, the ability to balance creativity with people. I've been able to take everything I know from working in the industry for 27 years and bring the "best of" to the table.
I like to define the company as a boutique design firm where I value the relationship of people and implement functional, unique and original design into every project.
*All photos c/o Amy Dutton Home