INSIDER'S GUIDE: Newburyport, Massachusetts!
Just a 20 minute drive from downtown Portsmouth lies our sister city – Newburyport, Massachusetts! In search of some new and exciting things to do on our next day trip, we asked local blogger Elizabeth Brown of Newburyport Daytripper to give us the inside skinny on her Newburyport favorites…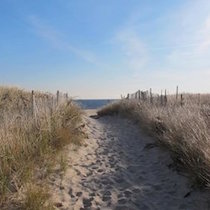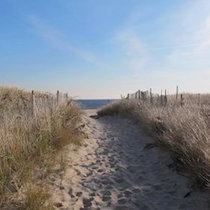 It's always nice to visit a local coffee shop when exploring a different town. What is your favorite?
Plum Island Coffee Roasters! This little coffee shop offers the best view in town, right along the Merrimack River. We also have a new spot in town, Commune Café. The crepes are delicious. Be sure you snag a window seat for great people watching!
If we only have time for one experience in Newburyport, what would you suggest? 
You must take a stroll on the boardwalk. Bring a book, take a seat, kick up your feet and people watch. People in Newburyport are friendly so say hello!
Where is your favorite spot for a grab-and-go lunch and where is a great place for a picnic?
Newburyport boasts many beautiful outdoor spaces and wonderful specialty food shops. I would stop into Joppa Fine Foods or Grand Trunk Old World Market, pick up an assortment of cheeses and a warm baguette, and go on a picnic. Places we love to enjoy a picnic include Newburyport's downtown Waterfront Park, Maudslay State Park, and Plum Island.
What is a fabulous spot for a sit-down dinner and what's your favorite item on the menu?
If I'm going out for a nice dinner, I always opt for Brine Oyster Bar. Start with a selection of oysters (of course), but don't miss their amazing chowder. The cocktails are always on point, and it is a small, intimate space which makes for a great date night. Brine's sister restaurant, Ceia has a fabulous charcuterie board selection and extensive wine list. The Poynt is a beautiful new restaurant in town with a lively bar and wonder small plates.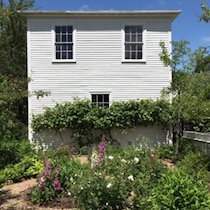 This might be the most important question; where do the locals go for pizza?
Newburyport has so many great pizza places! Otto (originally from Portland, Maine) popped up last year in New England's oldest (and Newburyport's favorite) liquor store, Leary's Liquor. If you are lucky enough to live around here, you can actually have pizza and wine delivered to your home, thanks to this match made in heaven.
What are your favorite three locally-owned shops and why?
Sage Market and Design carries simply beautiful goods for the home. Owners Beverly and Jordan Fowler are a mother-daughter duo who are very kind and enthusiastic about the Newburyport community. The crown jewel of antiques in Newburyport is Oldies Marketplace where you could spend an entire day sifting through old nautical maps and botanical prints. The Tannery Marketplace is a restored mill building that now houses retail shops and a farmer's market every Sunday. I fall head over heels for the unique items at the Wish Basket and Red Bird Trading Co.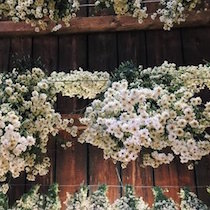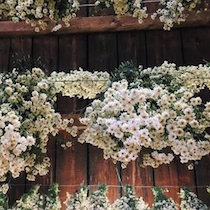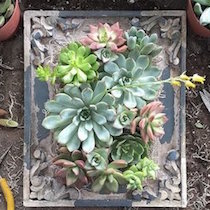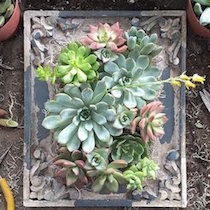 How do Newburyport residents and visitors stay active in Newburyport?
It seems as though Newburyport has an exercise studio on every corner! Check out Motivate Barre, Fuel Training Studio, and Salt Water Yoga. We also have a wonderful rail trail system that's very easy to navigate so that you can bike, walk, or run around town! The Parker River Wildlife Reserve is a great spot for hiking, exploring, or swimming in warmer months.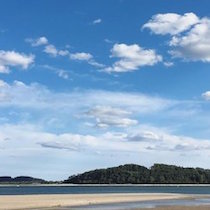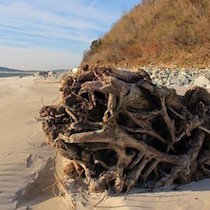 What are some of your favorite things to do in Newburyport?
Watch the sunrise on Plum Island. Enjoy an ice cream in the center of town on the first warm summer day. Sip a beer in the Grog Restaurant or one of the local breweries.
Newburyport has such a lovely downtown, but places like Maudslay State Park and Atkinson Common are often missed by people who visit just for the day.
I've always been curious about Plum Island? Can you tell us a bit about it?
Plum Island is a barrier island made up of three towns – Newburyport, Newbury and Ipswich. In the summer months, it is popular with beachgoers, but I adore Plum Island in  the off season. Start by visiting Mad Martha's for an amazing breakfast and cup of coffee. Then spend the day exploring the Parker River Wildlife Reserve (Make sure you take the long drive to Sandy Point!). Also, check out Lark Hotel's new property, Blue Inn on the Beach, if you want to make a weekend of it!
Thank you for sharing your Newburyport favorites Elizabeth!
xx
Maggie
*All photos c/o Newburyport Daytripper.