LOCAL FEATURE: Badway Creative + Inventive Roots!
These local artists don't need much of an introduction as I think we can all agree that their artwork speaks for itself. Sisters Sam and Charly Malpass are talented painters who work out of their stunning and inspiring Rye Beach studio…
You may recognize Sam and Charly by their business names Badway Creative and Inventive Roots, respectively. Born and raised in Connecticut, the sisters spent summers with their family in Rye Beach. They are now summer residents who live and work in a stunning barn-turned-art studio that doubles as a classroom for Seaside Art Lessons— their shared business that offers summer art camp for kids and paint nights for adults!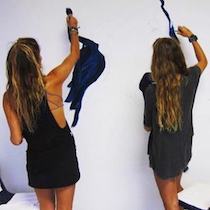 Sam is 26 years old and has studied art all over the world; she lived in Spain and Australia before graduating from the Pratt Institute in 2013. Sam finds inspiration through travel, as seen in her variety of work ranging from exotic nature and wildlife subjects, to portraiture and coastal scenes. Sam describes her work as having liquid, impressionistic brushstrokes that reflect her free spirit — capturing the soul and style of her subjects with saturated hues. Read more about Sam on her blog post with Free People!
Charly, 23, is a recent graduate of the San Francisco Art Institute. She has studied in Greece and works in a variety of different mediums including acrylics, sculpture, and pen and ink drawings! Charly's main focus is on painting scenes and objects from nature, often creating movement with her unique painterly brushstroke.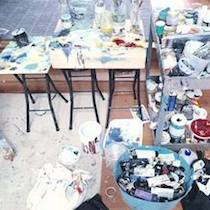 During the winters, sun seekers Sam and Charly take time to travel and search forinspiration. Together, the sisters road trip across the country, painting murals along the way. They frequently travel to Europe and to one of their shared favorite places, Costa Rica, to paint and surf. Livin' the life…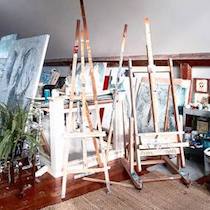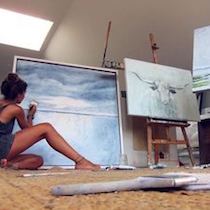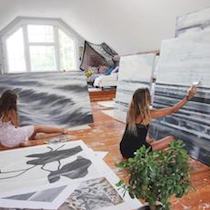 "Making art is a dance, a strange dance that pushes us to dig until we reach the roots."
-Charly Malpass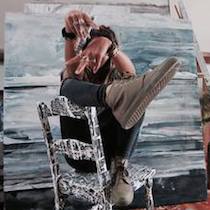 Stay tuned to Sam and Charly's social media feeds @badwaycreative and @inventiveroots for updates on future art shows, sales, and classes — and for daily doses of their newest creations and adventures!
xx
Maggie
*All photos c/o Badway Creative and Inventive Roots.