SEACOASTERS IN THE WILD: State & Manor
I'm so exited to be talking with Molly Shaheen, a New Hampshire native who has created a truly beautiful and meaningful clothing brand, State & Manor, in Los Angeles!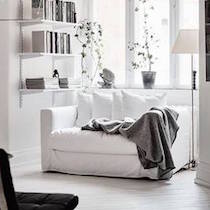 Would you briefly describe State & Manor?
State & Manor is a cozy and chic lifestyle line for women who do it all. You can wear it to work, to work out, to bed, or a night out; it is designed and made to fit your life.
100% made in the USA, machine washable, and eco-conscious.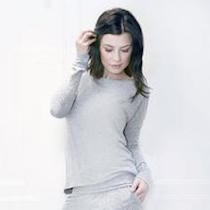 How did you get into this line of work? When did you first launch?
After I graduated from the University of San Diego, I moved back to NH to work on my mom's 2008 US Senate race. From there, I went to LA where I worked in Hollywood for some top talent agencies and management companies. After four years of that, I was ready for something new. I had always been drawn to fashion and realized that there was a niche in the marketplace that wasn't quite being filled. We launched State & Manor about four years ago because women today do it all, so we need clothing that does it all with us! In addition, we want products that fit well, are high quality, and comfortable.
Is this your first business? What do you like about running your own business?
This is my first business! I love that we are a self-funded, small business start up. It means that we pay attention to every little detail because it's truly our baby. We get to make all of the decisions and really guide the business along (Although, to be honest, sometimes it guides us.). I like that we set the tone – for example, we make everything in the US. We even knit our fabric here because keeping jobs in the US and keeping control of the quality of our goods is a pillar of our business, and so very important to us.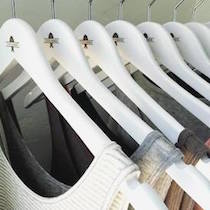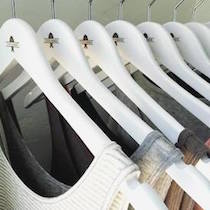 Where in NH are you from? How did you get to California? 
I am from Durham, NH. I came to CA for school but I only live here part-time. My husband and I come home about once a month and are actually getting ready to spend even more time in Maine and NH!
Where in CA are you based? 
We are based in Los Angeles because our manufacturer is in downtown LA, so we are here to oversee the work.
Tell us what you love most about the seacoast. 
The people, the four seasons, and the ocean… you really can't beat them!
What's next for State & Manor?
What is next for State & Manor is to continue with our lifestyle wear and to hopefully, one day, expand more of our men's line, and introduce products for babies, kids, bedding, etc. – take over the whole manor 🙂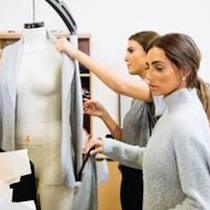 What is your favorite product at the moment?
At the moment, I am VERY excited about our new STATE OF LOVE and STATE OF PEACE t-shirts and sweatshirts. We are launching them for fall and each style has a different charitable give back.
There are a lot of t-shirt companies… what makes State and Manor so unique?
It's not about making a t-shirt or a sweatshirt; it's about making the best t-shirt. Making sure the cut, proportions and fabrics are the best of the best. They will last and wear well, wash well, and make you feel good, because at the end of the day it is really all about making you feel good.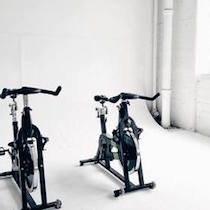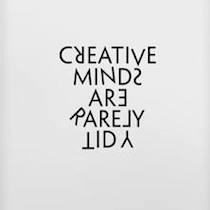 *Annie Loomis from Making Faces was the first person to buy and sell Molly's products and Making Faces is now the exclusive seacoast shop that sells State & Manor products!
Thank you for sharing your story, Molly!
xx
Maggie
*All Photos c/o State & Manor's social media.