LOCAL FEATURE: "SUMMER IT GUIDE" for The Kennebunks!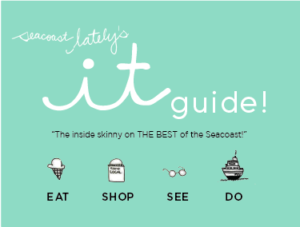 The jaw-dropping coastline, unique shops, incredible restaurants and the most charming downtown area make "The Kennebunks" one of my all-time favorite places to visit. This summer, Seacoast Lately created an "It Guide" for "The Kennebunks" that highlights our favorite places to Eat, Shop, See, Stay and Do! "The Kennebunks" are a short drive from Portsmouth but the natural beauty and quaint, historic, setting makes it feel like it's worlds away…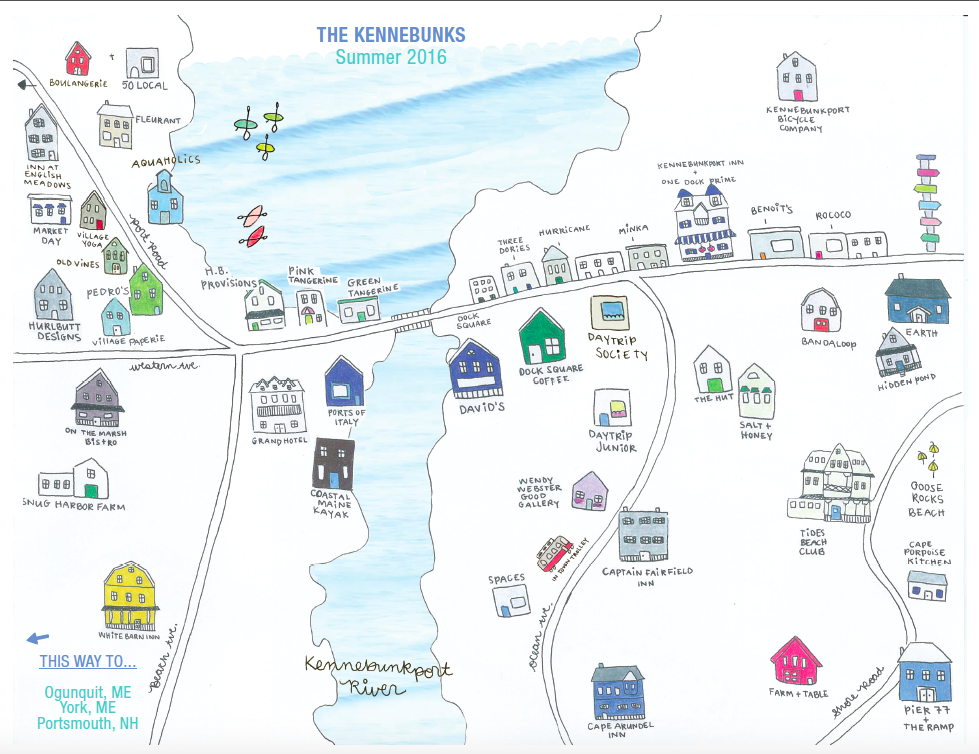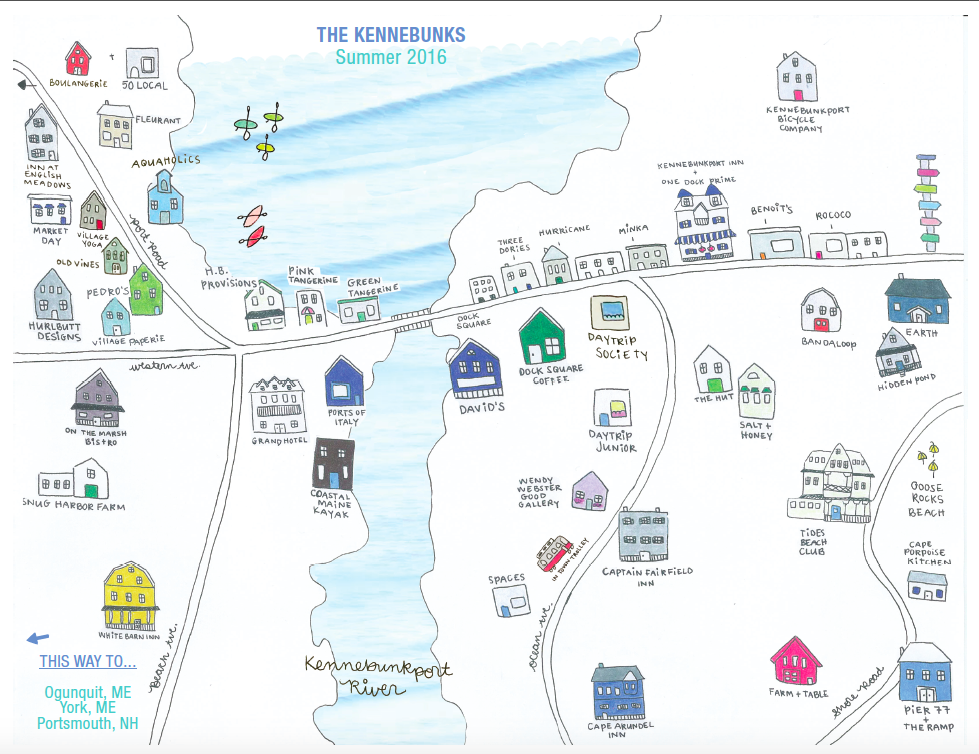 EAT
Bandaloop – Local, Organic, Eatery.
Boulangerie – A Proper Bakery.
Cape Porpoise Kitchen – Specialty Foods + Market.
David's – Contemporary Maine Cuisine.
Earth – Organically-Inspired Cuisine.
Market Day – Prepared Foods + Marketplace.
Ocean – Fine Waterfront Dining.
Old Vines Wine Bar – Wine, Tapas, Cocktails.
One Dock Prime – Upscale Steak + Seafood.
On the Marsh Bistro – Upscale, Gourmet Bistro.
Pier 77 – Upscale Waterfront Dining.
Rococo Ice Cream – Artisan, Handcrafted, Local.
Salt + Honey – Breakfast, Lunch, Dinner.
The Ramp Bar & Grill – Casual, Waterfront, Music.
50 Local – Local, Neighborhood Bistro.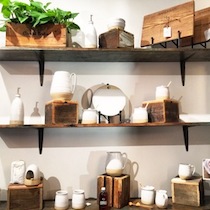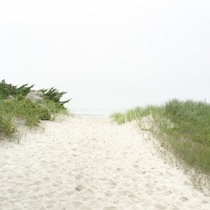 SHOP
Aquaholics – Surf Shop + Lessons.
Benoit's – Casual, Contemporary Clothing.
Daytrip Junior – Cute Children's Shop.
Daytrip Society – Local, Unique Boutique.
Farm + Table – Curated Simple Goods.
Fleurant – Beautiful Florals + Gifts.
Green Tangerine – Contemporary + Fashion-Forward.
Hurlbutt Designs – Home Décor + Furniture.
Minka – Local, Modern, Handmade.
Pink Tangerine – Bright, Colorful, Preppy.
Snug Harbor Farm – Unusual Plants + Products.
Spaces – Stylish, Artful Boutique.
The Hut – Artsy, Lifestyle Shop.
Wendy Webster Good Gallery – Local Maine Art.
SEE + DO
Coastal Maine Kayak – Kayak Tours + Rentals.
Kennebunkport Bicycle Company – Rent Bikes + Cruise!
Village Yoga – Inviting Yoga Studio.
Vinegar Hill Music Theatre – Live Music Venue (Brand New!).
White Barn Inn – Luxury Spa Services.
STAY
Captain Fairfield Inn      Cape Arundel Inn    Grand Hotel      Hidden Pond
Inn at English Meadows      Kennebunkport Inn    The Tides Beach Club
What are your favorite things to do in "The Kennebunks"? Comment below so we can all visit!
xx
Maggie