INSIDER'S GUIDE: Springtime in Boston with Shell Chic'd!
If you're infatuated with New England and all things colorful, nautical, and chic, you're going to love Emily Fanning's Boston-based blog Shell Chic'd! Emily is well-known for her beautiful photos of lighthouses, adorable clothing, and naturally cheerful way. I recently caught up with Emily, who is sharing her favorite things about springtime in Boston…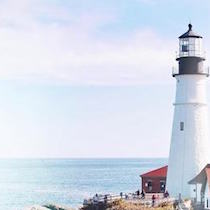 What is the best part about being in Boston in the spring?
At the risk of sounding cliche, Boston comes back to life in the spring. After our chilly winters, all it takes is a sunny 55-degree day to find people romping around the Boston Common in their shorts and sundresses. The patios open, the Red Sox are back, and so are our spirits. No one appreciates spring like New Englanders 😉
Do you have a favorite place for an afternoon stroll?
Beacon Hill! A Tatte latte in hand, strolling the sweet streets, and snapping lots of photos of doors along the way:) My favorite shops are Follain, J.McLaughlin, and Rugg Road Paper Co.!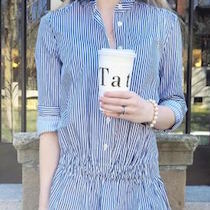 Where is the best place to eat or grab an adult beverage outside?
I love sitting outside and people watching at Stephanie's on Newbury. I also really like grabbing a happy hour sangria at Legal Harborside's roof deck. Audubon is a hidden gem right past Kenmore Square. Many people don't realize they have a back patio where they serve up fabulous small plates (I usually go for a mix of pot stickers and brussels sprouts:)!
Are there places you can't wait to open for the season?
So #basic, but I count down the days until Tia's opens its outdoor space. I should find Tia's annoying and overrated since it's the first bar everyone flocks to during that first warm week of spring, and it is SO crowded, but it's tradition. It's right on the Boston Harbor, so you can't resist the view. It was where my husband and I had our first date 🙂 The sangria is always flowing…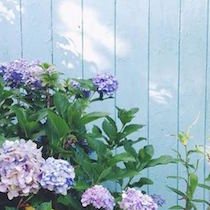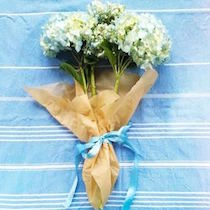 Do you have a favorite springtime day trip from the city?
Honestly, as much as I love my day trips, I'm just so excited to see Boston in its springtime prime that I'm happy to stay in the city until the summer heat hits! I do love that first springtime trip "over the bridge"to Cape Cod though – when everything is opening up for the season, but the summer crowds haven't arrived yet. I was married on Cape Cod last May, so springtime down the Cape will always be special to me.
Thanks for sharing your insider favorites, Emily!!
xx
Maggie
(All Photos c/o of Shell Chic'd)