PORTSMOUTH NH SHOPPING: Gus & Ruby Letterpress!
Have you ever wondered how Gus & Ruby Letterpress came to be? I certainly have. This week, Co-Owner Samantha Finigan gives us a sneak peek into Portsmouth's beautifully-chic downtown paper shop!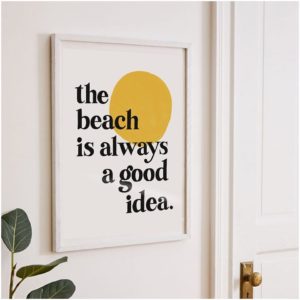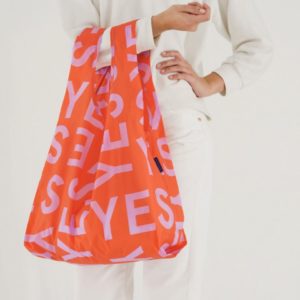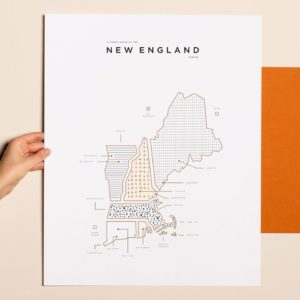 It all started in 2008. Samantha and Whitney were working at an advertising firm in Portsmouth where they met.  The two creatives left the corporate world and decided to start a business together. Samantha the designer, and Whitney, the third generation of a family of printers make a perfect duo. Gus & Ruby Letterpress came to life.
Sam and Whitney began a custom stationery design studio for friends and family before opening up their first downtown storefront in 2009. Less than a year later, they moved to their current Congress Street location. In this boutique Samantha and Whitney showcase greeting cards, gifts, and stationery in a gorgeous, fun, light-filled setting. Behind their colorful downtown windows with bright blue trim, you'll find their most popular items like Sydney Hale candles, festive greeting cards from a wall full of choices, and designs by Rifle Paper Co.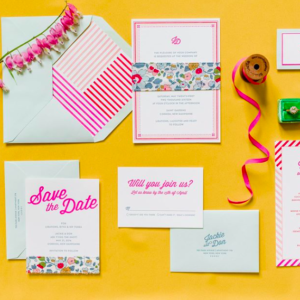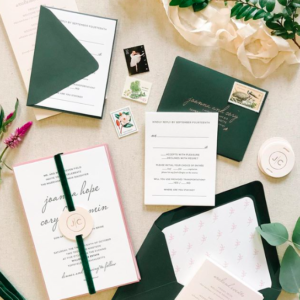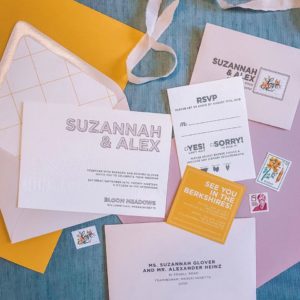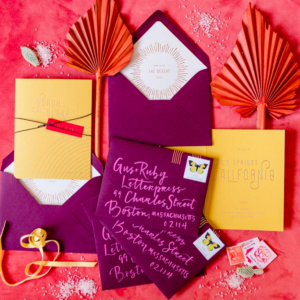 In addition to selling chic and tasteful paper goods, Gus & Ruby Letterpress also creates beautiful custom work for weddings and special occasions. Samantha says she's a "sap for for love stories", and working with brides and grooms is one of her favorite parts of her job!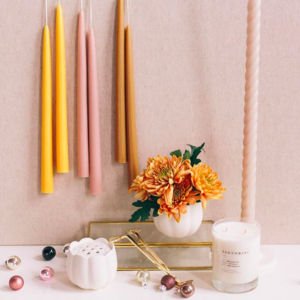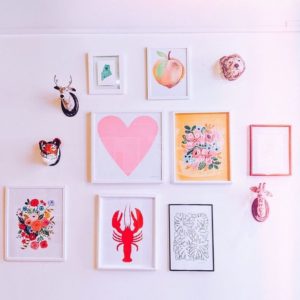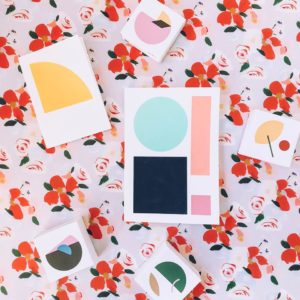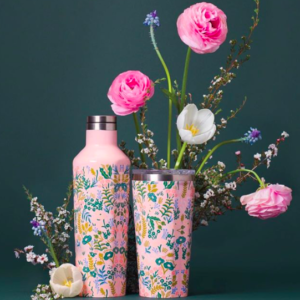 Whenever I pop by Gus & Ruby Letterpress to "get gifts for friends" it takes a lot of strength not to buy everything in the store. Can anyone else relate??? We are so fortunate to have a fabulous shop like Gus & Ruby on the seacoast; thank you, Sam and Whitney, for bringing your tasteful shop and serious talents to our community!
xx
Maggie