PHOTO GALLERY: Wanderbird Floral x Seacoast Lately x Kate Harris Photography!
Thank you to all who came to our very first 'Meet and Greet' at Wanderbird Floral! A huge thank you to Kristen for opening up her beautiful shop and to Kate and Keith Photography for capturing  our event with these absolutely stunning photos!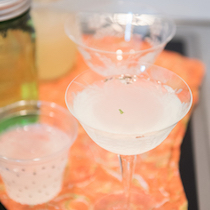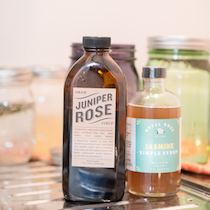 Isn't Kate so talented? Speaking of talented….here's Kristen's recipe for a floral cocktail that she just thought up. It was delish!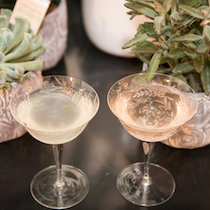 Wanderbirdtini!
Rosemary simple syrup
Add 2 cups of sugar and 2 cups of water, along with 2 springs of fresh rosemary in a saucepan.  Bring to boil and then turn to simmer.  Continue to simmer until the sugar dissolves and then transfer to a glass jar. Can remain refrigerated for 2 weeks.
Lemon thyme juice – squeeze 6 fresh lemons and add sprig of fresh thyme.  You can also add 1/4 cup of the simple syrup. Refrigerate.
Lavender-thyme infused gin or vodka.  Add 2 tbs of organic lavender flowers, along with a couple of sprigs of fresh thyme to 3 1/2 cups of gin in a glass jar.  Cover and leave in a dark place for 12-24 hours.  Remove flowers and keep sealed.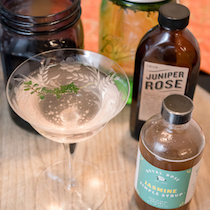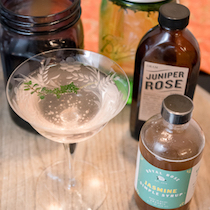 Lavender Lemon Wanderbirdini (serves 1)
2oz of lavender infused gin
1 oz of rosemary simple syrup
3-4 oz of lemon thyme juice
2 oz club soda
Mix all of the ingredients, serve over ice and add a lavender flower or other herb for garnish!